Tomorrow's World
Why has Israel been the source of so much innovation in inkjet?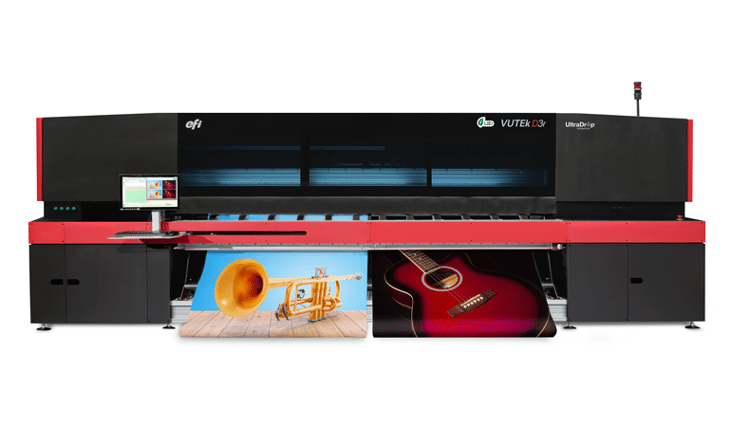 A country with fewer than nine million inhabitants, far from the big markets of North America, Europe and Asia, still manages to be a global printing innovator.
Israel didn't just revolutionise high-tech printing in the 1970s and 80s with Scitex and Indigo, it continues to produce the world's most important print technology innovations to this day.

When broadcaster Andrew Neil, Chairman of the UK's Spectator, was asked which country post-Brexit Britain would resemble, he hoped it would be Israel, "the closest international parallel to what is an emerging British government strategy" of research and development in the Negev desert. "So, if you can transform a desert, Sunderland has a chance."
An Israeli empire
Kornit's Regional Product Marketing Manager for Europe, Sharon Donovich, says that Israel is truly an empire when it comes to digital printing. "Starting with Scitex and Indigo, which laid down the foundation to digital printing, through Objet in 3D printing (now part of Stratasys) and Scodix in speciality printing until Kornit Digital with Textile and Landa print in commercial and packaging. All of these have brought innovation and intellectual property to the world."

But despite being a young country in one sense (the state was founded in 1948), it's almost impossible to think of Israel in anything other than historic terms. Even in digital printing – a high-tech industry that is less than 50 years old – the historic component of Israel's leading global role is more than incidental.

And the Israeli print industry is not preserved in aspic – it continues to generate worldwide excitement. Take Landa's breakthrough nanography technology, a process combining the versatility of digital printing and the performance of offset, applying an extremely thin (in fact, half a micron thick, thus 'nano') film of pigment to a heated offset blanket that is then transferred to the substrate. Incredibly economical, sustainable and compatible with large format, short runs and all common substrates, Landa's nanography printers don't stint on colour vibrancy either, bringing life to gloss and lustre. Another success story from Israel, but how does the country continue to punch above its weight?
Israeli printers have been very quick to try new ideas, they have been keen to work with us on novel solutions, and they have provided feedback to make our technologies better
The link between Israel, Judaism and printing can be traced back centuries, whether it has been to produce Hebrew copies of the Torah and Talmud, or for creative, religious or graphic art purposes. That same heritage can be directly followed through the 19th and 20th centuries to present day Israel's dominance of commercial printing technology.
Some people have seen that development up close. As the creator of the Theory of Global Optimization (TGO) and PrintFlow Dynamic Scheduling software, Udi Arieli has played his own distinguished role in Israel's modern digital printing revolution. But his family's connection with printing stretches back even further, right to the very birth of the modern Israeli nation state. Udi's grandfather Josef Kaluzynski Arieli was friends with David Ben-Gurion (the first Israeli prime minister) and Yitzhak Ben-Zvi (the second Israeli president), and together they set up the Achdot printers, initially to spread their Zionist ideas. It was 1910 – 38 years before Israel became independent in 1948.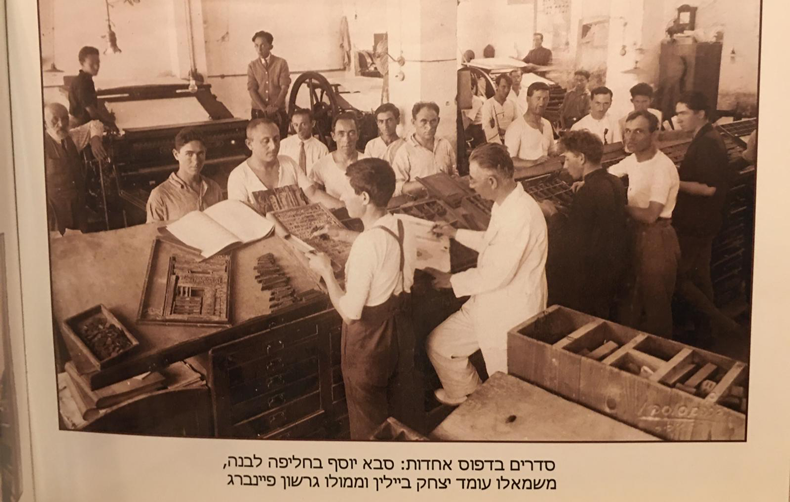 Josef Arieli's Achdot printing company in 1915: General Manager Josef is seen here dressed in a white suit
Beyond politics, Udi and his father continued the family's commercial printing business. That meant Udi was already part of the Israeli print industry when Efi Arazi founded Scitex and Benny Landa founded Indigo, universally recognised as the two originators of Israel's high-tech approach to printing.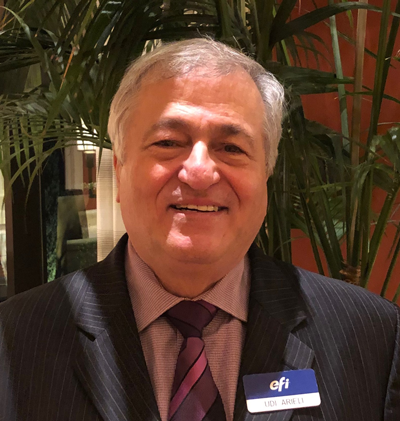 Udi Arieli, EFI
"I've been involved in printing since I was born," Udi says. "However, I only started in high-tech, developing code for the printing industry around 1981. To begin with, I created a management system for the printing industry. While eight or nine companies bought it, they never used it, so I gave them their money back. At that time, nobody really knew what high-tech was and nobody thought we could compete in the printing industry against the European giants like Heidelberg."
Ahead of their time
However, Udi's initial lack of success was simply a matter of premature timing and, with Arazi and Landa's innovations, the tide was about to turn.

"Efi Arazi started Scitex in 1968 but I first met him around the end of 1981," Udi says.
"Until Efi, everything was analogue, with film and plates. If we wanted to change a little colour in an image, we had to use chemicals. Efi was the first person in the world to digitise pictures in the print industry. He showed me how you can manipulate colours, how you can take pictures that aren't related and fit them together. He showed me all kinds of things. Fascinated is not the word – I don't know what anybody could invent these days that would give me the same feeling. It was like a miracle. I remember saying to him, 'I think you're going to change the printing industry.'

"I met Benny Landa maybe in 1983 or 1984, when he was trying to raise money for Indigo. Nobody wanted to give him money because nobody thought that Israel could be a high-tech nation. Everyone thought we were all cuckoo!"

Fortunes changed quickly. Scitex and Indigo became global print technology leaders. Udi and his PrintFlow technology became successful, and PrintFlow Scheduling – which allows a single person to schedule and manage thousands of variable orders a day for worldwide distribution – became a game changer in the industry. Later it became part of the US software company PrintCafe, which was eventually bought in 2003 by EFI – another company founded by Efi Arazi. Today, Udi is EFI's Senior Director of PrintFlow Intelligent Scheduling and TGO.
Continued influence
Those might have been the early steps but the industry that Arazi and Landa kickstarted continues to surge forward. Israeli printing technology now doesn't just encompass areas such as packaging and textiles but also 3D printing, digital print enhancement, metal printing and associated industries such as 2D and 3D imaging.

Amit Shvartz, VP Marketing at digital print enhancement leaders Scodix, says his journey into printing is not unusual and is a testament to the continued influence of those original innovators. "After being in the Israeli army, then studying engineering at university, I wanted to do something interesting. However, even 20 or 30 years ago, the number of high-tech companies in Israel was actually very, very limited. But one of those companies was Scitex," Amit says.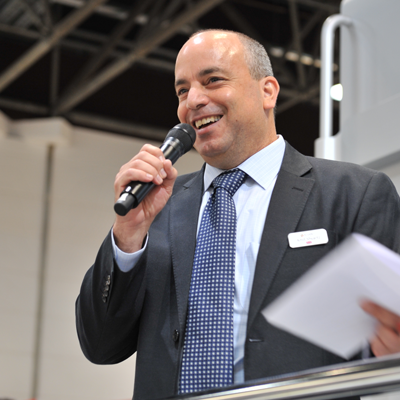 Amit Shvartz, Scodix

"What Scitex and Indigo created was a hub of people in Israel who started to understand about printing, industry and digital. From there a lot of the inkjet knowledge in Israel grew, and a number of people who understood the market then innovated things further into large format printing, or 3D printing, or other areas.

"So now we have the human resources, the power of scientists and innovation, and an ecosystem that tends to lend itself to more ideas. But almost everything in the printing market here has been created through a combination of the old Scitex, the old Indigo and then the potentially hundreds of companies that were born out of those two giants."
Army influence
It's not just in printing that Israel leads the world; it also punches well above its weight in high-tech markets such as self-driving vehicle artificial intelligence, medical equipment and cyber security. However, in many of these areas of expertise, you can see the direct link between school, army, university and industry.

Amit says: "When you talk about high-tech industry in Israel, it's very easy to also think about cyber industry and that's where the Israeli army comes in, because we're very advanced militarily. So, people can definitely come out of the army and start working for the world's leading cyber companies.

"Printing is not like that. Certainly, our industry benefits from Israeli culture, where many people have multiple degrees and we believe strongly in education and continued learning, and we come out of the army well-trained and well-rounded people. But printing does not start in the army, and there is no university for printing in Israel.
If you ask two Israelis how to make something better, they'll give you three ideas, they'll be convinced all three will work, and they might even start a company to prove it ​
"I think, in that sense, we should give a lot of credit to Israeli printers. Israeli printers have been very quick to try new ideas, they have been keen to work with us on novel solutions, and they have provided feedback to make our technologies better. But we don't have a large enough local market that can support these developments alone – if you do not go into the US or European market, or probably both, there's no chance that your innovations will be successful."
Foreign interest
Considering Israel's isolated geographical position and lack of natural resources, this fundamental need for outside commercial support makes sense.

However, Sharon Donovich balks at the idea that being outside of Europe, Asia or Northern America, should be viewed as a downside.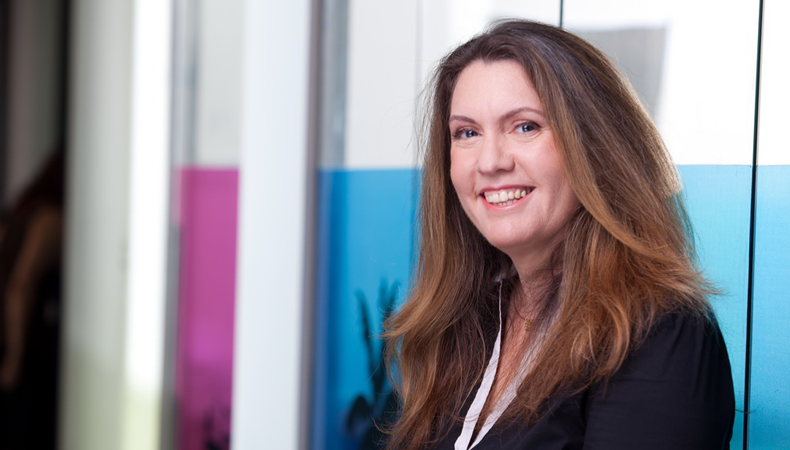 Sharon Donovich, Kornit

"It depends how you look at it!" she laughs. "For Israelis, there are no downsides. In fact, it's actually a good central position in terms of world geography. We're sitting between the Far East, which in terms of communication is six hours ahead, so it's not a problem to communicate with them. We're on essentially the same time as most of Europe. And I can speak to somebody in North America when it's morning there, but still a reasonable time here.

"In any case, Israelis like a bit of struggle, they don't mind a bit of hard work, so it's no problem at all to send people abroad. People here are flying away all the time to meet customers, so it's something that we're used to."

Sharon agrees, though, that not everything about Israel's immediate geography and geopolitical circumstances is ideal, but even the negatives can be used as a force for inspiration and innovation.

"While on one hand, we consider ourselves the centre of the world, on the other hand we sit in a location that is challenging and we are surrounded by countries that we cannot go to. It's not like in Europe where you can say, I'll just take the train and go to the country next to me. Okay, we have peace with Jordan and Egypt, but it's a very sterile peace, it's not a warm relationship. So that might be another reason why we're striving all the time for something new.

"But if I were to sum up Israel's success in printing, I think it is somehow related to the fact that Israel is a young country and it's somewhere in our blood or culture to be very competitive and try new things or invent new things."
Chutzpah
For a nation that has been shaped by conflict and its military presence, it's interesting to hear that the passion to try new things can spill over into what other cultures might consider to be insubordination.

"Do you know what chutzpah is?" Udi Arieli asks. "Chutzpah is a Hebrew word and it means something like, you don't pay attention to what other people think, you do what you think is right. It's confidence, maybe a little bit of arrogance, audacity. In Israel, we are not afraid to contradict our managers and co-workers . It's quite the opposite – we always fight for our inventions and opinions even if our manager or others think differently. When we work in a high-tech company we work in teams, and arguing and discussions are part of the innovation road.

"When I was in the army, I had no problem telling my commanding officer if I thought he was doing something wrong, or I thought something should be done differently. That does not mean that the manager or officer does not make the final decision.

"But in the army, we never had enough money for good equipment. Israelis have always been few against many and I think that has taught us how to think differently, how not to be afraid to break conventions and how to innovate. In printing, it may not be the same matter of life or death, but the same character is still there."

It is this human factor, more than other, that many Israelis attribute to what makes their country exceptional. Udi Arieli calls it chutzpah. Sharon Donovich says it is the spirit of the start-up nation. Amit Shvartz jokes: "If you ask two Israelis how to make something better, they'll give you three ideas, they'll be convinced all three will work, and they might even start a company to prove it."

With new technology constantly evolving but Israel only solidifying its place at the heart of high-tech printing, what is it about this nation that makes it so special? Let's leave the last word to one of the trailblazers who started the Israeli-led print technology revolution, Benny Landa: "The secret to Indigo and Landa's success is one thing absolutely unique to Israel: Israelis."
Israeli global print players
Israel boasts countless companies that lead the world in their own respective areas of printing technology. Here are just a few.
Scitex – Israel's first high-tech company. Founded in 1968 by Efi Arazi, a technological genius and MIT graduate, Scitex initially started as a textile company but Arazi spotted the potential to move printing away from analogue to digital. Arazi stepped down as Scitex chairman in 1989 after the Mirror Group bought a 27% stake in the company. Various parts of Scitex were later sold to Creo, Eastman Kodak and HP.
EFI – Still a global print giant making digital front ends, workflow software and industrial and superwide-format inkjet printers, EFI was founded in 1989 by Efi Arazi after leaving Scitex and emigrating to America. 'Electronics For Imaging' is based in the US but retains strong links to Israel through acquired Israeli companies Matan and Optitex.
Indigo – Founded in 1977 in Israel by 'the father of commercial digital printing' Benny Landa. Indigo Digital Press created the first digital colour printing press that bypassed the normal steps needed for offset printing. Landa sold Indigo Digital Printing to HP for US$830 million in 2001 and went on to form…
The Landa Group – Created to further Landa's interest in nanotechnology, Landa Digital Printing is now seeking ways to create a commercially viable nanotechnology solution for printing using nanopigment ink – called Landa NanoInk – and an offset digital printing process called nanography.Landa S10 nanographic printing press
Kornit Digital – Founded by former Scitex and Indigo employees, including founding CEO Ofer Ben Zur. With more than 2,000 systems worldwide, Kornit is the world leader in direct to garment printing technology as well as direct to fabric or roll-to-roll. Kornit creates and manufactures all its products, including its ink, in Israel.
Tritone Technologies – Having stepped down as CEO of Kornit in 2014, Ofer Ben Zur formed Tritone in 2017 to produce technology that could 'print' metal and ceramic components suitable for automotive, aerospace, medical and consumer electronics industries.
Scodix – Yet another printing company featuring a significant number of former Scitex and Landa staff, Scodix is the pioneer and leading provider of digital enhancement processes, with effects in foil, braille and metallic.


Scodix Ultra 202 digital enhancement press runs a large array of enhancement capabilities, including foil, metallic, glitter, braille, crystal and spot

Become a FESPA member to continue reading
To read more and access exclusive content on the Club FESPA portal, please contact your Local Association. If you are not a current member, please enquire here. If there is no FESPA Association in your country, you can join FESPA Direct. Once you become a FESPA member, you can gain access to the Club FESPA Portal.