Tomorrow's World
What impact does being a net positive business have on the industry?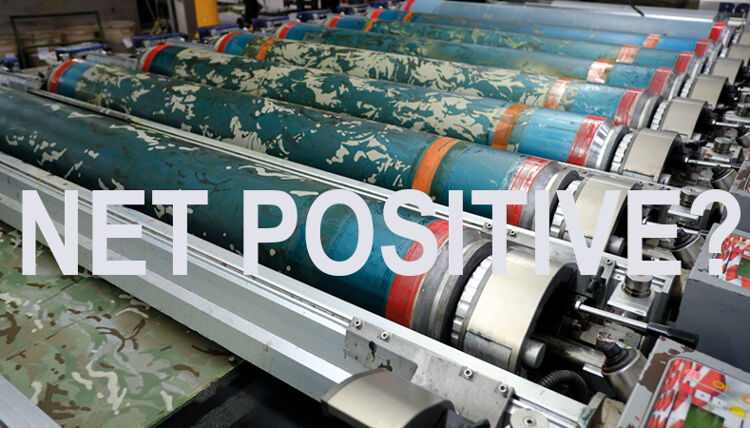 We spoke to Andrew Winston, one of the world's most respected thought leaders on the issue of sustainability – and co-author with former Unilever chief Paul Polman of the recent book Net Positive – about the changes that need to happen to businesses in general, and printers in particular.
Tell us about Net Positive and the book's central message…
I co-authored Net Positive with Paul Polman, who was the CEO of Unilever for a decade and is considered one of the leading lights on sustainability and bringing it into business. Both of us felt a real urgency to push the sustainability agenda further because, we feel, the world is not progressing fast enough on the current sustainability problems, like climate change.

For 20 years, I've worked to convince businesses that sustainability is a core strategy that is central to how they create value, and how it could help them to become a better business – one that thrives by helping the world thrive. The idea of a 'net positive company' is one that grows and profits and does all the things that companies have always traditionally done, but it does it by solving the world's problems, rather than contributing to them.

The core question that underlies all of this: is the world a better place because your business is in it? I find asking that question gives people time to step back and think. For most people it's very difficult to answer. Are you helping to improve the wellbeing of everyone you impact as a business? That includes your suppliers, your customers, your employees, everyone – including your shareholders.

What that then looks like in practice is what the book is all about. How do you create a business that does all of this naturally? How do you create a business that is solving problems, that is improving people's wellbeing, and which is contributing to the solutions of our biggest problems, especially climate change and inequality? Those are two overarching problems that are existential and pose enormous threats to our wellbeing.
Where can you see the print industry going to make it a more sustainable industry?
There are so many sectors that printing has a role in. For example, high-street fashion is one of the sectors that in recent years has woken up to the size of its footprint. For years, sustainability and climate discussion were focused on the obvious targets – energy companies, utilities, heavy industry. But then it became clear that there are other sectors that have enormous impacts.

Food and agriculture is probably the most impactful, with fashion and apparel also having a significant impact. These sectors generate an enormous carbon footprint. It has one of the largest water footprints – dyeing clothes in the manufacturing process and then washing clothes as you use them. In addition, there is the growth of fast fashion in recent years, which has made it exponentially worse.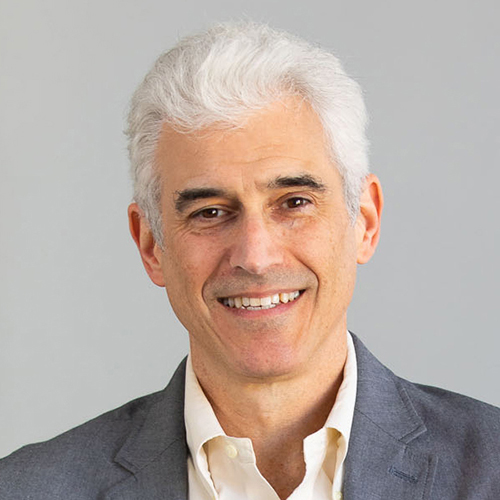 But we do have ideas of what it could look like going forward. One of the classic sustainability examples is Patagonia. They are always pushing people to not buy something unless they actually need it – they famously ran an ad that said: 'Don't buy this jacket for Christmas this year.' They really mean it. They haven't cared as much about growth as they have about their principles – and yet they've grown quickly over the last decade.

There is a need to providean apparel range that is longer-lasting, that has basics that don't require constant replacing, and which is part of a sector that deals with the end-of-life of its products. These are the big challenges and big organisations in these sectors are working on them now. There are a lot of take-back programmes and reuse and resale. That is really what sustainability starts to look like for the sector – it's much more of a business model question to reduce the flow of products and create new products that will last and which can be reused. That will then have the potential to reduce a lot of the energy used to make apparel and textiles.

There's also the social factor, with supply chains involving people growing cotton and those working in clothing factories. Their livelihoods and their wellbeing have to be part of the agenda as well. It's a really complicated industry but one that seems to be moving in the right direction.
When companies are focused mainly on seeking profit, it's easy to understand the 'rules' of business. Isn't it difficult for companies to know exactly what these new rules are in this modern era?
That's one of the core issues. My work focuses on encouraging companies to see sustainability as an issue that will help them thrive, but the mission behind it is really about story and narrative.

During the last 50 years, there has been a very specific story from the neo-liberal economic model, which says the purpose of business is just to maximise shareholder value and the free market will solve everything. The reason I think we became obsessed with shareholder value or stock prices is because those are numbers and they are easy to understand. But those are really narrow measures of full wellbeing. It's like taking just your cholesterol level and believing that that will tell you everything you need to know about how you are doing as a human being.

It is far more complicated to have a measure of how your business is affecting the world in terms of carbon emissions, water usage, wages and human rights issues. It's also a harder thing to measure. But we know what kind of direction we need to go in. We know we need to decarbonise. We know we need to raise wages. There are these basic ideas that we know we have to head towards.

For more information, visit netpositive.world

Read the second part of this interview to discover how printers can profit and ensure a successful future by applying sustainable innovative methods.

Become a FESPA member to continue reading
To read more and access exclusive content on the Club FESPA portal, please contact your Local Association. If you are not a current member, please enquire here. If there is no FESPA Association in your country, you can join FESPA Direct. Once you become a FESPA member, you can gain access to the Club FESPA Portal.