Tomorrow's World
The importance of inks for the packaging industry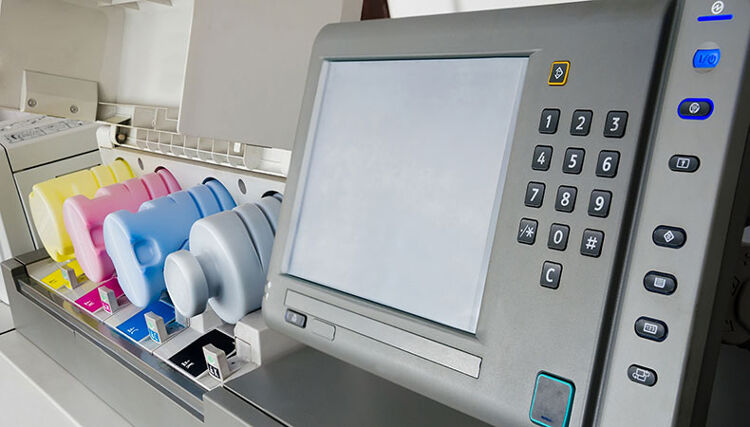 Laurel Brunner talks about the wide ranging influence of inks on packaging production, and the issues that businesses should look to address in the future.
When it comes to inks, the packaging industry is susceptible to disruption. Packaging is in the sights of print service providers, print buyers, and digital press manufacturers. Consumers also have a complicated relationship with packaging that cannot be easily recycled. They want to avoid generating waste, and believe that any waste that does arise will not harm the environment. Ink science is advancing to help resolve and balance the industry's concerns, but changes aren't occurring particularly quickly.

Improving the recyclability of packaging is not easy. Printers in this field serve a range of diverse markets so ink science bust meet varied challenges, while also fulfilling drying performance and printing speed requirements. Food packaging, for example, must be toxin-free and not interfere with the flavour of the food. The flavour of chocolate is reputedly very vulnerable to ingredients in ink, hence the complexity of its packaging.

Packaging inks and substrates must meet expectations on performance and be fit for purpose. Similarly, inks cannot compromise the packaging's printed communications or portability. The inks must not be vulnerable to temperate extreme's or rub off easily. In some cases customers must also be able to heat and freeze the package and its contents. Other matters including the inks resistance to ingredients such as acids and grease, indoors and outdoor elements and antimicrobial properties must also be considered.

Solvent inks have been preferred for packaging production for all these reasons, but printers are being pressured to move away from these inks. Such inks perform well, but contain many Volatile Organic Compounds (VOC) in comparison to water based inks which are considered more environmentally benign.

Printers looking to adopt water based inks face a long wait. It is rare that water based inks perform as well on press as solvent based inks. The press must run more slowly when printing water based inks: these inks are also temperamental on nonabsorbent materials like films. In comparison to their solvent based counterparts these inks do not dry easily, as by definition they contain a lot of water. Production is reduced by these limitations throughout.

Companies that are responsible for producing the bulk of printed packaging are also under pressure from competing print processes including digital printing technologies, which offer viable alternatives for myriad packaging applications. As for what happens next in this sector, it is down to the ink developers and the directions they choose to take in development and research. Here's hoping environmentally friendly options will be available in the not too distant future.

Source: This article was produced by the Verdigris project, an industry initiative intended to raise awareness of print's positive environmental impact. This commentary helps printing companies keep up to date with environmental standards, and how environmentally friendly business management can help improve their bottom lines. Verdigris is supported by the following companies: Agfa Graphics, Spindrift.click, EFI, FESPA, HP, Kodak, Kornit Digital, Ricoh, Splash PR, Unity Publishing and Xeikon.

Become a FESPA member to continue reading
To read more and access exclusive content on the Club FESPA portal, please contact your Local Association. If you are not a current member, please enquire here. If there is no FESPA Association in your country, you can join FESPA Direct. Once you become a FESPA member, you can gain access to the Club FESPA Portal.