Tomorrow's World
The future of predictive maintenance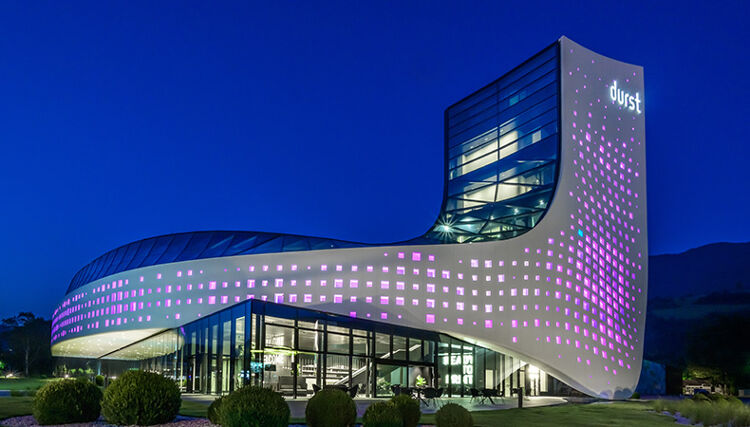 Durst's strategy of using AI to fix printer problems before they arise should eliminate production down-time and open the way to the 'smart factory' of the future
Durst's recently announced predictive maintenance strategy, alongside the EU-funded PREMISE Project, will use artificial intelligence and computer learning algorithms to make predictions and interventions more efficient. We spoke to Christian Casazza, Director Service Durst Group, and Michael Deflorian, Business Unit Manager Software & Solutions, about what this means for the future of printing.
How does predictive maintenance offer a serious competitive advantage?
CC: We never really considered a serious competitive advantage over our competitors – we focused on our customers and their needs. We are trying to improve our customers' productivity by increasing uptime on the one hand, and on the other hand, we're trying to reduce the cost of ownership for our customers. So, our aim is to create a competitive advantage for our customers.

One part of the Durst service strategy is to try to eliminate unplanned services from 2025. And here I am really grateful to Michael, who has been working on the EU-funded PREMISE project and has managed to get it up and running.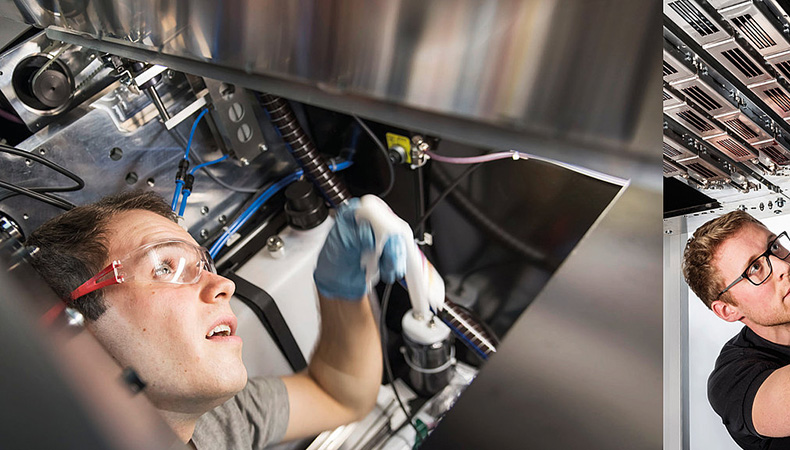 Predictive, rather than reactive, maintenance is the way forward, according to Durst
MD: In the case of predictive maintenance, my department is the supplier of the toolsets needed for our service departments. We also supply the analytics tools that collect the data from Durst machines: productivity data, sensor data and the signals running in the communication channels between components within our machines.

We've taken all that data and analysed it with the Free University of Bozen-Bolzano (unibz) in two ways. The first is that our experts have deep knowledge of the machine and they know certain root causes of different failures. With this knowledge we can use the data to predict a breakdown. The second important thing is to analyse the entire set of data, a classic big data approach, and find new patterns or some correlation with root causes that we are not aware of. That's an important part of this project.
How far in advance can problems be predicted and maintenance organised?
CC: That is a difficult question to answer. A printing system consists of several thousand different parts, including consumables. If you know the lifecycle, then it's easier to plan and address any issues with regular maintenance.

As an example, let's look at a UV lamp. With a UV lamp we know, depending on the type of lamp, we have about 1,000 hours of operation before it needs to be replaced. Now we use our analytics, along with our knowledge of the operating hours and some sensor values, to build in tolerances. We say if we use the UV lamp up to 800 hours of operation, then we have good performance and the visual indicator shows a green bar. From 800 to 1,000 hours of operation we have medium operating conditions where we say, in those 200 hours we need to think about changing the UV lamp. Then we know that it can still work over 1,000 operating hours, but the risk of failure is quite high.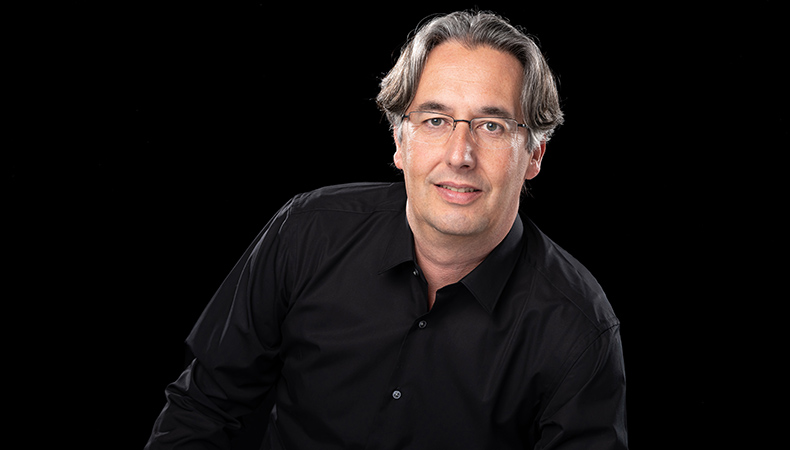 Christian Casazza
This is how the system works. We set every parameter and every sensor value that we track under tolerances, and we try to anticipate in time. With consumables, where we know the life cycle, that's easy, but then we also have irregular failures and that's more difficult. The goal of the PREMISE project is to figure out how we can detect that before it happens.

If we use the example of an ink filter, we look at the capacity of the circulation pump. Using Durst Analytics we can track this, and we can work out different conditions by measuring power through the circulation pump. If there is a continuous increase, once the tolerance is reached, then we need to replace the filter. On the other hand, if there was something wrong with the ink, then we would have a clogged filter immediately. These situations can be trickier to understand first, but through Durst Analytics we can tell that something is going wrong, and we can react immediately.
So, the data that you're using to inform the predictive system is based on past data and what is being fed to you through Durst Analytics. Is there room or the potential for AI to fill the gaps where you don't have the data?
MD: That's exactly the motivation for the PREMISE project with unibz. We wanted to apply state-of-the-art AI algorithms along with machine learning algorithms to the data that we are collecting.

There are several ways to teach the algorithms. One is to bring in all the experience of our in-house experts to validate the data for the root causes and effects that we already know. You can then teach the system to disengage if the energy consumption of the pump is rising – a strong indication that the filter is clogged because you need more energy in the pump to get the ink circulated. That's a simple example of how you can teach intelligence from algorithms.

Another way is to use the algorithms to go through a huge mass of data to find unknown patterns that have led to errors. Then, when the system identifies these patterns in a machine, it can give the operator a message to expect a problem in the near future.
Individually, all these steps seem obvious and make sense, but the real beauty seems to be in the power of bringing them together?
MD: Absolutely, that's the important thing. We don't just see it as individual technological advances – it's an entire strategy where all these components come together.
How does Durst's predictive maintenance fit into the idea of the 'smart factory' of the future?
MD: This is a really important part of the strategy. We want to have networked infrastructures, intelligent production systems and intuitive software to enable automated business process – that's all part of our new scope of tools from pixel to output. Of course automation is one important aspect, but another is stability: you want to have a stable automated process. The main goal of PREMISE is to bring the robustness of our systems to an even higher level so that we don't have unplanned breakdowns, so the customer has a highly reliable production engine within the automated process.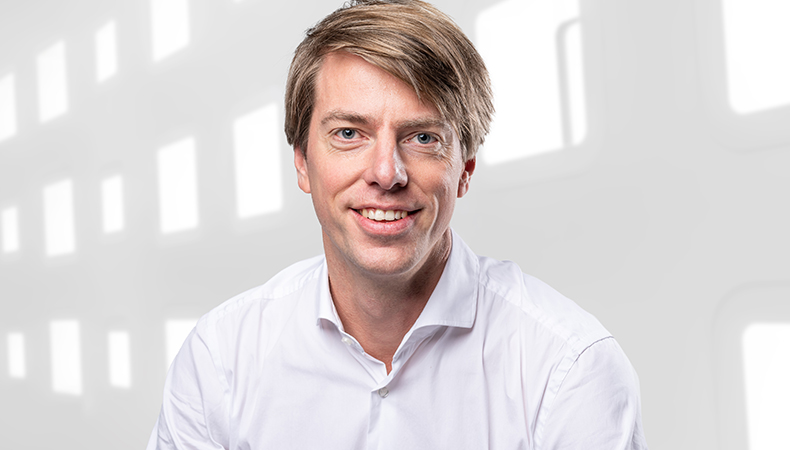 Michael Deflorian
The unplanned service is part of the Durst strategy "From Pixel to Output" for 2025 and beyond. The core element there is our transformation from printer manufacturer – which Durst is renowned for – to a solution provider for digital printing. "From Pixel to Output" is defining a scope, from content creation to product.

This also includes an extension to our product portfolio. It used to be printers and ink, but now it's an entire ecosystem of printers, ink, software, consulting and training services. Essentially, it's about ensuring that the customers have everything they need at their fingertips to be successful not only in printing but also in terms of the entire digital transformation.

Vital for this strategy and to reach this goal are high-performance machines with high uptime and without production surprises and sudden breakdowns that affect the productivity of the entire system. This predictive maintenance or no unplanned service strategy is therefore at the heart of the overall Durst strategy.
FESPA: Are you considering augmented reality (AR) for allowing users to change parts in future? For example, instead of sending engineers, clients can change their own parts with AR guidance?
CC: We started in 2015 with AR projects and tested several technologies, the first step of which involved our service engineers. We are a global company and to keep our engineers' skills at a certain level we thought it would be good to give them AR support. This way, we know they are working to the same standards in Asia as they are in Europe, and especially for new engineers. We did several tests, and some were good while on other occasions we had some problems with the video screen.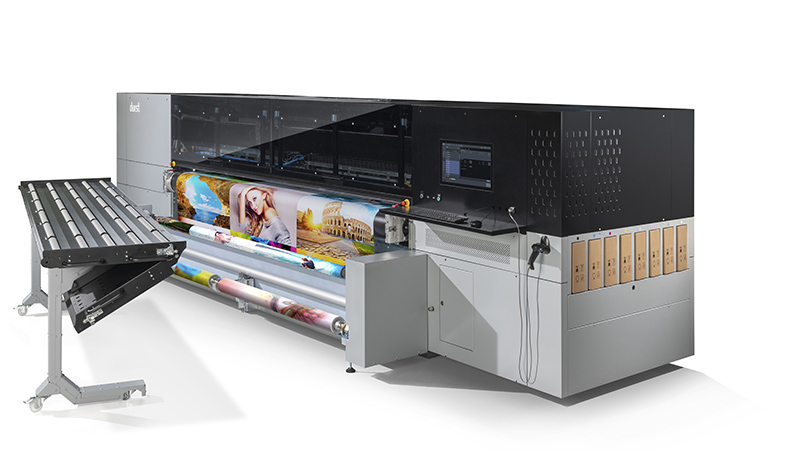 All Durst machines, like the P5 above, leave the factory with analytics functionality already included
We are still working on this. But what we found out was at the moment it doesn't work – especially for our end customers. Our experience has shown us that we'll have more acceptance from our customers if we properly train our operators to help themselves change parts, rather than offering AR. The good thing is that through this training, the operators get a better feel for the daily maintenance of the machine and how important it is, so reliability increases. With AR instructions alone, it doesn't have the same effect.

However, we are far from giving up on AR. We are constantly looking at the latest AR technologies, it's just not right for the current time. That said, we've seen over the last 12 or 14 months with global travel restrictions that this is an absolute must for the future. It's also part of the Durst Service Strategy that says that our machines have to be designed for service or self-service.
FESPA: How important is it to be proactively innovative in the print sector?
CC: We have our technology training department, and they are constantly looking at the latest technologies on the market. Another important thing for us is finding the right equipment to really help our customers.

For example, we've been testing with Microsoft HoloLens, which are smart glasses combined with apps. Yes, they are fine to use when replacing an electronic part, but if you want to make adjustments to print heads, for example, the glasses don't help. As soon as we started looking toward quality, it cannot be done remotely any more – we need people who are trained and who understand the expected quality. There are limitations, but we don't give up and we are always looking for the newest technologies.
Finally, what you would like FESPA members to know?
CC: Every printer that leaves the Durst factory already includes analytics functionality. With every new printer we really invest in predictive maintenance, and that data is the foundation of it. If a customer doesn't want their machine online, that's fine too, but those that do send data give us the possibility to really be predictive.

MD: And I'd like to point out that the "no unplanned service" strategy is not an aftersales strategy. It starts with the development and the concept of the machine and accompanying software and then it goes into aftersales. It's a fully holistic approach.
Become a FESPA member to continue reading
To read more and access exclusive content on the Club FESPA portal, please contact your Local Association. If you are not a current member, please enquire here. If there is no FESPA Association in your country, you can join FESPA Direct. Once you become a FESPA member, you can gain access to the Club FESPA Portal.