Tomorrow's World
Textiles and sustainability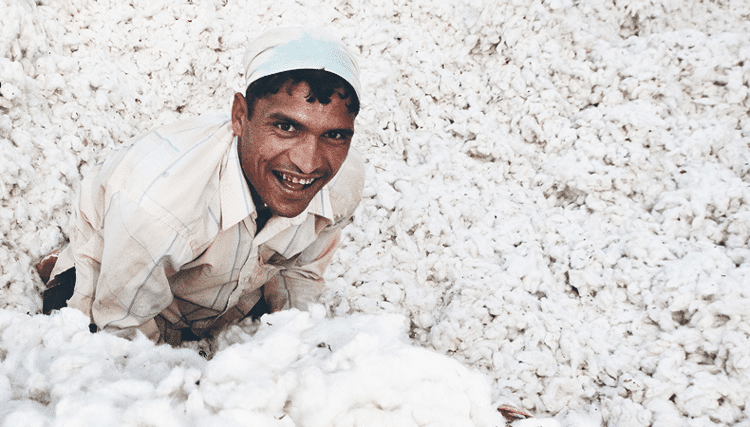 In a new series looking at sustainability across different print sectors, we spoke to Lars Bech, founder of Neutral, who explains why sustainable fashion is worth every penny.
Sustainability and an ethical approach to textile manufacturing has been market leading B2B apparel producer Neutral's guiding philosophy since the company's inception. Indeed, it was the experience of seeing the stark realities when industry doesn't follow a more responsible course that led founder Lars Bech to start Neutral in the first place.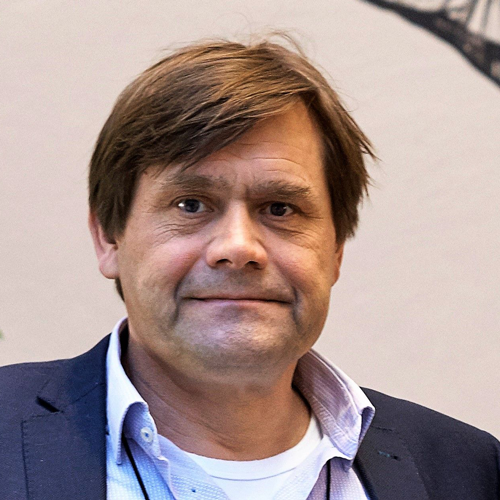 Lars Bech, founder of Neutral

Neutral currently offers over 80 different styles from stock. The range includes t-shirts, polo shirts, sweatshirts, hooded sweatshirts, workwear, performance wear, babywear, bags, aprons all across the sizes in mens, ladies, unisex and children's.

In addition to this the firm also offers a bespoke programme where we can manufacture to customer's own designs.

"I started in the textile business 30 years ago," Lars says. "Like most other people, I ended up selling millions of t-shirts. Then about 16 years ago I went to Bangladesh and I stood on the bank of a river there watching the water flowing orange and green and blue and orange and more orange. I thought to myself at the time, well I guess orange will be the popular fashion colour next year in Europe, and I was right. But I also realised we had to do something different. That's when we decided to start Neutral."

However, even just 16 years ago, the idea of ethical, sustainable clothing wasn't high on many people's agendas. "When we started marketing products, people would say: yes, Lars, you've got an organic t-shirt – that's very nice but I don't want to eat it. Or, organic is all very good but come back when your clothes are cheaper. Thankfully now things are changing and the need for more sustainable clothing is appreciated."

While the market may have moved on, the most important attribute for brands wishing to follow more sustainable practices remains the same: vigilance. Lars says it's vital you check every stage of your production is adhering to sustainable practices, starting from the very beginning.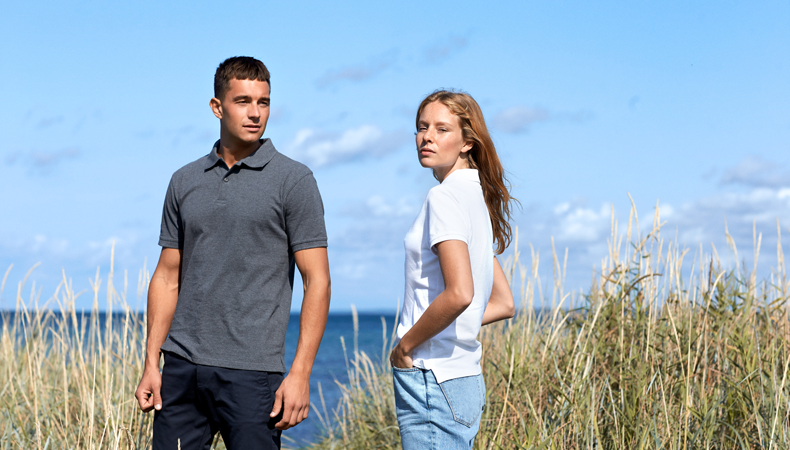 Neutral offers over 80 eco-friendly lines

"In the textile industry, everything starts with a little seed being planted in a cotton field," Lars says. "The whole process is so long. You help grow the seed into a plant while respecting the environment, landscape and biodiversity. Then you harvest it. Then you process the cotton to take the seeds away. Then you take it to spinning, where the threads are made. But, at the start you must make sure that the seed you sow is a sustainable seed, that's why it has to be an organic seed."
Certified organic
For Neutral, certificates such as the Global Organic Textile Standard (GOTS), EU Ecolabel, SA8000, and Fairtrade are crucial to the development of sustainable textile solutions and ensure that each stage in the chain is behaving as responsibly as possible.

"The cotton we use abides by the Global Organic Textile Standard, so it's got to be organic, you cannot use chemicals, insecticides, or pesticides. These harmful substances are used on a huge scale in the cotton industry," Lars says.

For farmers, the need to buy specific seeds and chemicals means there is also always the threat of financial difficulties and then potential mental health problems.
"Organic cotton farmers have 63% lower expenses compared to the conventional non-organic farmer, saving on costly inputs such as genetically modified [GM] seeds, pesticides, and fertilisers. Farmers have difficulty making a business out of it – they get trapped," Lars says.

"The great thing about organic farming is that the farmer can use the best seeds from this year's harvest and plant them again next year. When you use organic seeds, unlike GM crops, they become adapted to the environment where they are grown. Also, organic farmers can then grow 15 metres of cotton, then a line of beans, 15 metres of cotton, then a line of other vegetables. When they don't use chemicals, they can eat the vegetables without being sick."
Time and effort
It sounds idyllic and obvious, yet just 0.7% of world cotton is classed as organic. So why don't more textile producers follow a sustainable course? The answer is that it requires time and effort.

"It took us a year and a half to go through all the certification we wanted Neutral to adopt when we first started the business," Lars says.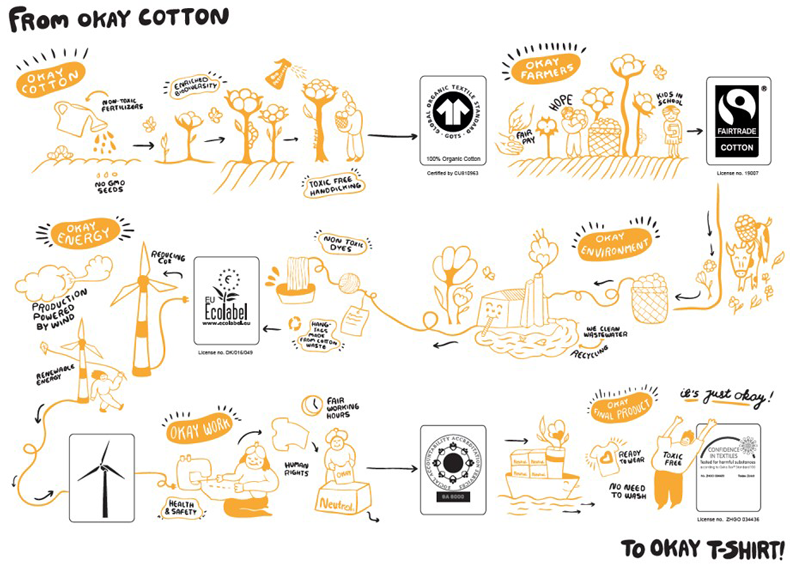 From field to T-shirt: Neutral attempts to make every phase of production non-polluting

"You have to look at your partners and then work with them. You have to go through the supply chain. You have to develop it together with your manufacturer so that you take care of every part of the production, starting with what kind of cotton you use, then looking at how it's being traded.

"You have to clean the wastewater when you dye. You have to know what sort of chemicals you use in the dyeing process. You have to know what you are doing on the production floor. What systems do you have to ensure the workers that make your clothes are able to buy food and have a place to live and they get a fair salary?"
Environmentalism adds value
In these more enlightened times, the benefits aren't just confined to ethics. For companies such as Neutral – whose customers include some of the world's biggest brands, which are increasingly keen to show their environmental and social awareness – there are commercial advantages, too.

"Our approach means that with Coca-Cola, PwC, or whoever our customer might happen to be, the person who is putting in the order knows that the product they are buying is made correctly.

"Then, for their employees when they get the garment, they see that the company is thinking about sustainability and using our garments to share their sustainable stories of people and planet. Maybe the product is a little more expensive but the value it derives from the people who wear it and think, wow, this was made correctly, means that sustainable garments are worth every penny – or maybe even a hundred times more."

In 2020, Neutral have taken on recycled polyester as a new line, consisting of a performance t-shirt for men and ladies in 12 different colours, and plan to add further styles.

"There are different recycled polyester products on the market with plenty of horror stories of products being made from new bottles," says Lars. "In true Neutral fashion, ours comes with a GRS [Global Recycle Standard] certificate to provide confidence to our customers."

Become a FESPA member to continue reading
To read more and access exclusive content on the Club FESPA portal, please contact your Local Association. If you are not a current member, please enquire here. If there is no FESPA Association in your country, you can join FESPA Direct. Once you become a FESPA member, you can gain access to the Club FESPA Portal.