Tomorrow's World
Sustainable goals in car wrapping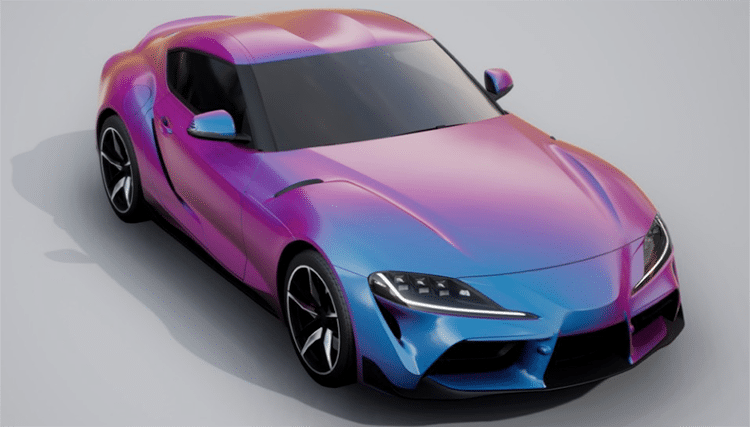 Elizabeth Park of Avery Dennison on sustainable solutions in car wrapping.
We spoke to Elizabeth Park, Segment Innovations & Marketing Excellence Director at Avery Dennison Graphics Solutions for Europe, Middle East and North Africa, on sustainable goals in car wrapping.
How are vinyl/car wraps moving away from PVC towards other self-adhesive polymers?
Most graphics products use flexible PVC because it offers useful performance attributes such as excellent conformability, outdoor durability, printability and easy pigmentation at an affordable price.

PVC remains a concern as it releases volatile organic compounds (VOCs) when burned. Therefore, we continue to develop our range of PVC-free solutions, which contain no chlorine, halogens or phthalates, to provide our customers with alternatives to traditional products. These include textiles, papers and other plastic materials such as polyurethane (PU), and polyethylene terephthalate (PET).

Understanding the characteristics of PVC at various stages of its lifecycle is important in order to be able to compare material options for specific applications. In some cases, PVC may still be the preferred choice.
What are the disadvantages of PVC and the benefits of the new materials?
A meaningful view of the environmental impact of a product considers its entire lifecycle.
Concerns around PVC are largely related to the harmful dioxins it releases when incinerated, which is not easy to recycle. However, PVC is a very good material for certain graphics applications, especially outdoors where a longer life is required. From a sustainability point of view, because of its long-life phase, PVC requires less frequent replacement compared with, for example, a polyolefin material.

So, the question is: when is PVC a better choice than a polyolefin or a polyurethane film?
Firstly, over 50% of the weight of PVC is made up of chlorine. That means that if you compare a certain amount of PVC with polyolefins (PO) or PU, the PVC contains less petroleum. On that specific aspect of sustainability, PVC scores more favourably.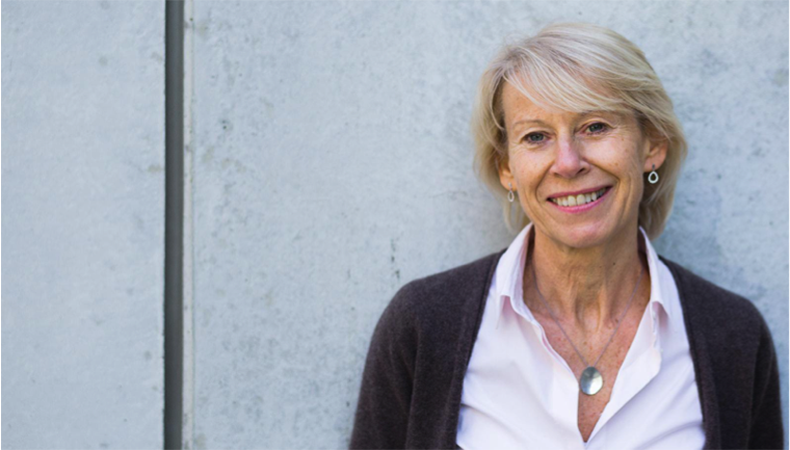 Elizabeth Park, Segment Innovations & Marketing Excellence Director, Avery Dennison Graphics Solutions EMENA
At end of life, PVC scores less favourably regarding waste, because it does not break down and therefore remains in our soil forever. Other polymers do degrade, although it can take several years: for example, polyethylene terephthalate (PET) takes five to 10 years, polypropylene (PP) 20 to 30 years, and low-density polyethylene (LDPE) up to 1000 years.

The industry should challenge the materials we use and, where useful, look for alternatives. We may need to adjust our expectations regarding performance or be prepared to pay a little more. It is also important to provide information on the environmental footprints of all materials so people can make informed decisions.

The end-of-life processing remains a key concern within our industry. Our product constructions contain inks, colour pigments and adhesives. It is a challenge to recycle such composite materials, regardless of whether they are made of PVC. As an industry, we need to think about how we can create materials that offer a sustainable solution at their end of life.
Is moving away from PVC a customer- or company-driven innovation, or both?
Our customers, especially large global brand owners, are increasingly eliminating the use of PVC. Much of this is influenced by some historical trends to remove PVC packaging.

For us, the words innovation and sustainability go hand in hand. We see it as our responsibility to make the most of our knowledge as leaders in science and innovation, so that we design our products in a more sustainable way for the future. Therefore, our aim is to listen to our customers, understand their concerns and provide them with the necessary data to help them make informed choices regarding PVC or PVC-free products.
What innovations are taking place to make vinyls/car wraps more sustainable?
At Avery Dennison we have adopted an EcoDesign methodology, which considers the environmental impact of new product developments at the first concept and design phase and ensures each successive generation of product is more sustainable than the last.

Sustainability is a very broad and complex topic. Our approach is to look across the lifecycle of each product and consider how best to follow these five guidelines:
Reduction: using less material to create less waste
Responsibly sourced: including renewable materials, Forest Stewardship Council® certified paper and recycled content
Reduced VOCs and solvents: for example, PVC-free solutions
Reduced environmental footprint during the use phase: for example, solar window films, which filter radiation and cut energy costs.
Recyclability at end-of-life.
What is the ultimate sustainability goal at Avery Dennison?
We are at the early stages of our sustainability journey, but it is important to set expectations and targets and hold ourselves accountable to demonstrate progress. Our goal at Avery Dennison is to advance our sustainability commitment and closely collaborate with key players across the value chain.

For more information on our sustainability commitment, you can visit our website and check out our sustainability brochure.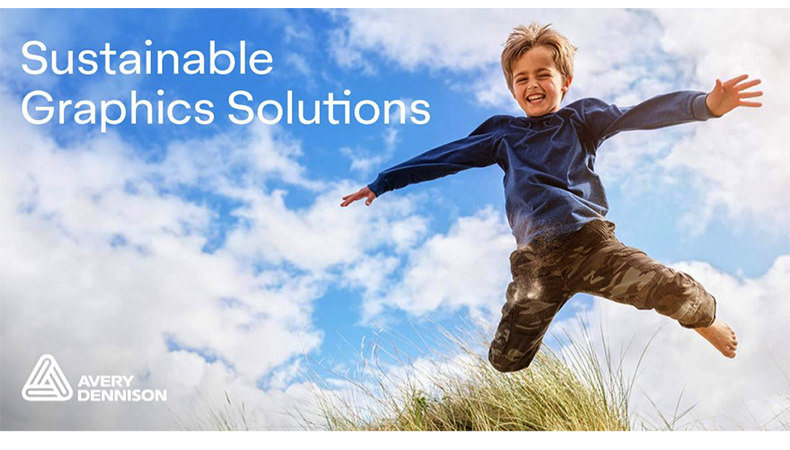 Become a FESPA member to continue reading
To read more and access exclusive content on the Club FESPA portal, please contact your Local Association. If you are not a current member, please enquire here. If there is no FESPA Association in your country, you can join FESPA Direct. Once you become a FESPA member, you can gain access to the Club FESPA Portal.