Tomorrow's World
Smart signage at the European Sign Expo 2021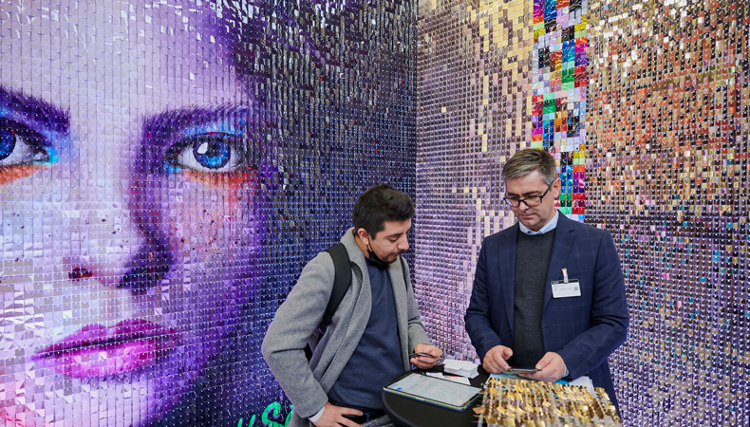 Some of the latest innovations and inspiring technology at the ESE in Amsterdam.
Leading sign suppliers showcased their latest products and innovation, allowing visitors to get up close to their products, and address the challenges facing the industry – from interactivity and gamification to sustainability and light pollution.

Designed to grab attention, it was no wonder that the signage at the European Sign Expo was one of the most striking showcases of the week at the FESPA Global Print Expo 2021 in Amsterdam. Products and services on show included channel lettering, digital signage, dimensional signage, engraving and etching, illuminated displays, out-of-home media, LED and sign tools.
Let it shine
Professionals would have gone home inspired by the latest technology and with some great new ideas to boost brand experience through large-scale visual communication and interactivity.

The shimmering exhibition from Solar Air (see video below) caught a lot of attention. The Czech business produces pre-made panels with movable sequins or tiles for the interior décor space, point of sale or outdoor advertising. Customers can assemble the modular structures by connecting each clearly numbered and labelled individual panel of sequins together for rigid and reliable structures. Different shapes of sequin, different textures and colours, and the varied uses of a fabric backing, fans and lighting create startling and changeable effects.

SolaAir
Vivalyte's installation showcasing its immersive and interactive lightboxes at scale also gathered plenty of attention.

Company Managing Director Lei Li had helped create the immersive and interactive lightbox in the popular Printeriors exhibition, adding an interactive light change to the tropical-themed graphic-enhancing engagement.

Visitors to the stand were impressed by a large format interactive light tunnel with swirling colours and visuals, encouraging visitors to immerse themselves in sound and colour, stimulating all the senses and changing patterns by touching the wall itself.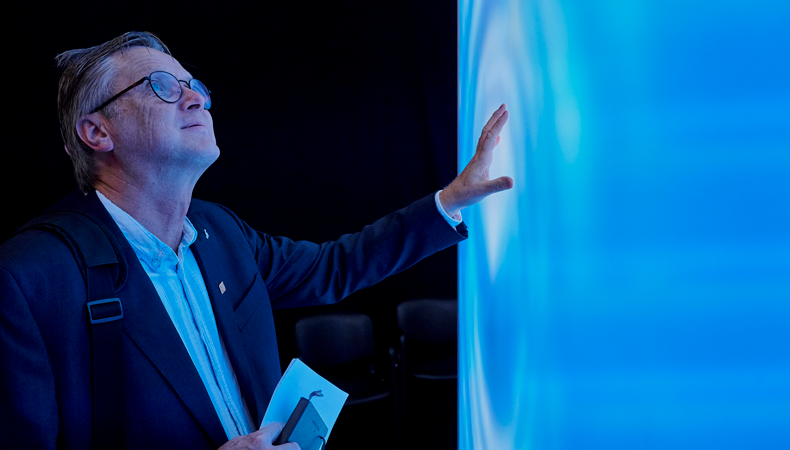 Vivalyte interactive light tunnel
A very tall dynamic lightbox displayed animations and a light show on AGFA printed fabric, and visitors could interact with a light wall of audio-visual fireworks and lava streams, coupled with immersive music. A great example of the future of signage.

We discussed the options for customisation of the programmable LEDs. Lei Li explained that the firm currently offers this as a service as the programming is too complex to hand over to the customer at this time. Dimmers, motion sensors and timers can all be used on these light boxes to trigger when people pass, avoiding unnecessary energy being used.

Mobility and durability were also customer requirements – which Mobile Lightbox provided, with its sublimated fabric graphics banner and '5 minute' set-up with everything in one bag for easy assembly and disassembly.

Other eye-catching displays included Turkish company's Tekstil Box's psychedelic designs, and the exhibition's Gold Sponsor, EFKA, who displayed a wide range of aluminum textile frames for versatile and easy changing of advertising campaigns. Using a frame-and-lock system, textiles can be mounted quickly and easily – from the wall, base-plated to the floor or suspended from above.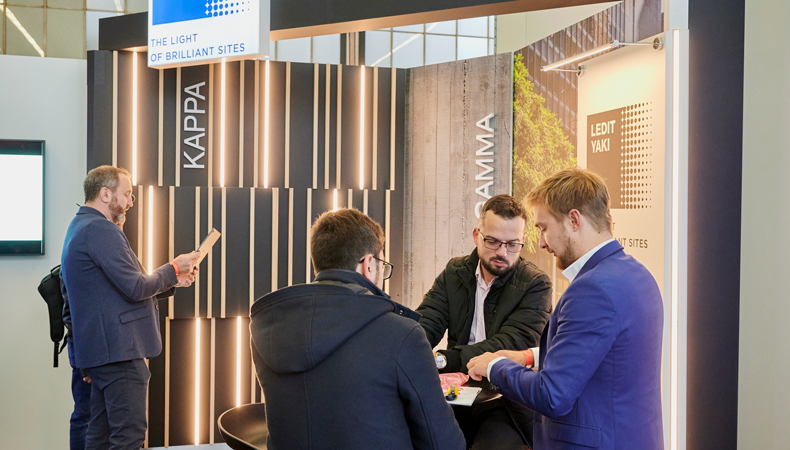 LEDIT YAKI stand at ESE in Amsterdam

Gold Sponsor LEDIT YAKI showed how efficiency and sustainability were drivers in the industry and how 'less is more' is becoming more important: less waste, less energy, less environmental impact, epitomised by their MiNeon lighting solution – the thinnest (3mm) indoor LED solution that shines as bright as neon but with safety and robustness.

Connected and smarter solutions are here to stay in the signage industry, and improvements in packaging, transportation and more local manufacturing are moving to the top of the agenda.
Become a FESPA member to continue reading
To read more and access exclusive content on the Club FESPA portal, please contact your Local Association. If you are not a current member, please enquire here. If there is no FESPA Association in your country, you can join FESPA Direct. Once you become a FESPA member, you can gain access to the Club FESPA Portal.