Tomorrow's World
Signage and sustainability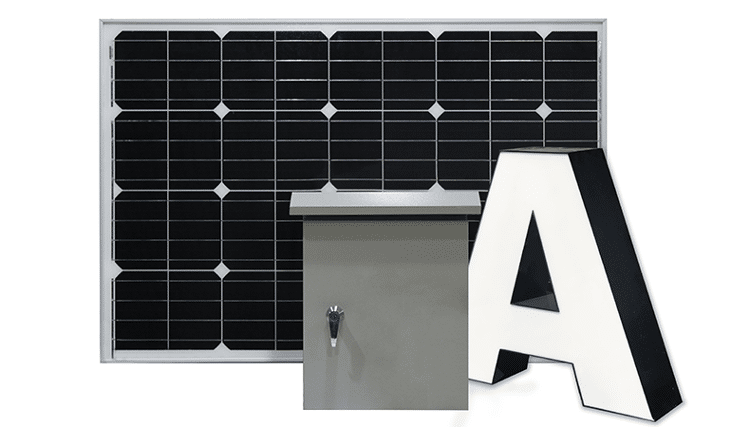 In the fourth part of our series on sustainability in different print sectors, we spoke to Sonia Villalba at LEDIT YAKI.
While textiles and fashion often make the loudest noises when it comes to sustainability – and improved technology in large format and digital printing is delivering widespread benefits on a practical, day-to-day level – the signage sector is also embracing the movement towards greater sustainability.

Changes to environmentally responsible production processes and sustainable substrates, such as recycled polyester for soft signage, are helping to make great progress. But even in more technologically dependent areas, there are significant steps being made. In the case of French firm LEDIT YAKI – which specialises in manufacturing components for illuminated signage – those improvements are found throughout the company's footprint.

LEDIT YAKI's Business Development Manager Sonia Villalba says that by starting at the beginning and working to a customer's specific needs, they can make sure overall sustainability levels are maximised.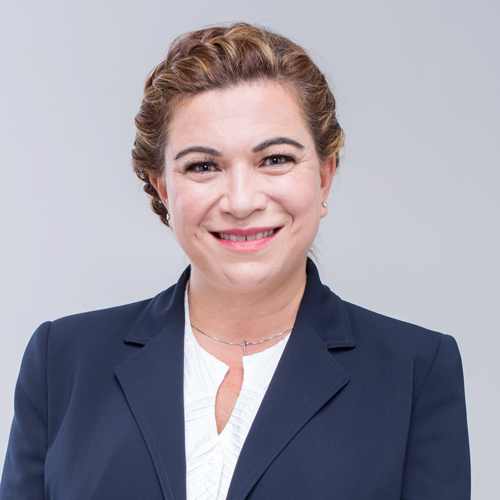 Sonia Villalba, Business Development Manager, LEDIT YAKI
"We design and manufacture customised products, which provides customers with exactly what they need for their projects while also reducing waste and cost. Then we have factories in our biggest sales countries (France, Spain, China and India) manufacturing locally whenever possible, thus reducing carbon emissions generated by transport," Sonia says.

"Our wide portfolio includes solar lighting for signage, which promotes and benefits from the use of renewable energy sources. And in production, we also implement new packaging solutions and materials to reduce the use of plastic to the bare minimum, thereby reducing waste and pollution."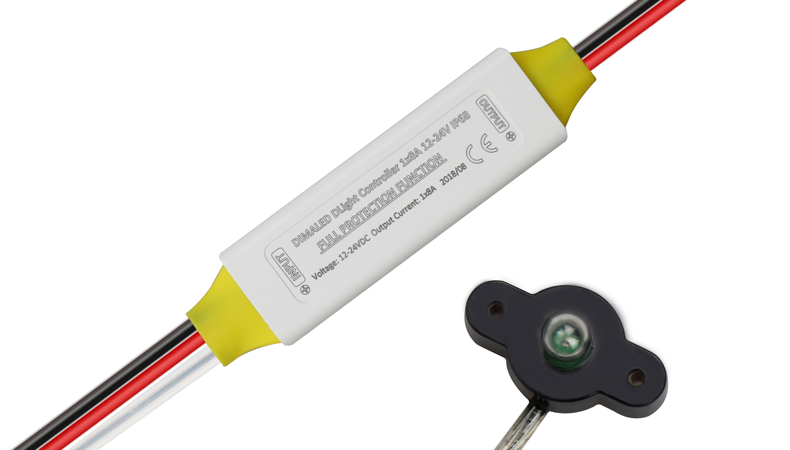 DimaLed DLight control outputs only the minimum amount of light required
LED leading the way
However, possibly even more exciting than this are the specific technological solutions that LEDIT YAKI employs in its products.

"LED technology significantly reduces energy bills and carbon emissions compared with other light sources such as compact fluorescent lights, incandescent or neon," Sonia says.

"The higher the efficiency of the LEDs being used, the more lumens or light that is emitted per watt, and therefore the greater the reduction in greenhouse emissions from power generation. We are continuously improving the energy-efficiency of our LED solutions and supply products with up to 190 lm/W. Meanwhile, our LED converters – or power supplies – are designed to be loaded to their full capacity. The majority of other manufacturers only load theirs to 80%.

"This is important because if, for example, you need to power an illuminated sign or area with 400W, with 100W drivers that load only to 80% you would need five units, but with full capacity drivers you would only need four units. Therefore there are savings in material cost and waste disposal: since they are more efficient you need to produce less units and waste less to achieve the same result. Furthermore, since LED drivers are manufactured in Asia there are also indirect savings on transport and the toxic emissions generated.

"In size and weight, and the number of internal components used, the generators are practically the same. The difference is the 100% full capacity drivers use higher energy-efficient design and components that are a bit more expensive."
Smart and slim
Sonia emphasises the green credentials of LEDIT lights. "It goes without saying that long-life products – such as our highly-regarded OptiKa 777 range of light modules, which offer a 70,000-hour lifetime with less than 30% light depreciation – also reduce the maintenance and replacement needs of the lighting, which acts to reduce the carbon footprint, too."

But it's not only the light source itself where important environmental benefits can be found.

"Our smart DimaLed DLight control increases the energy savings of any 12V or 24V LED application by adjusting the light output to ambient light levels. Controlling the light to emit only exactly what is needed reduces not just greenhouse emissions but also light pollution," Sonia says.




This sign at Paris Orly airport (above) is controlled with DimaLed DLight to adjust the illuminated sign intensity to ambient light levels. This increases energy savings and reduces carbon emissions and light pollution while ensuring optimal light output for ideal visibility.

"Even the use of special optics in our products increase the sustainability of our solutions by reducing the depth of the lightboxes and channel letters. Slimmer signage requires less aluminium, so we're making significant improvements and reducing our demand for resources there, too."
The future's bright
Sonia believes many of these areas of innovation have the potential to be enhanced even further in the coming years.

"When it comes to the future of sustainable illuminated signage, I think we will see products getting smaller and slimmer. I also think solar power will play a major role, and developments in connectivity and smart lighting control that dynamically adapts to the environment in colour and intensity are very exciting," Sonia says.

"But the benefits of LED technology are clear. It is 10 times more efficient than other lighting options, which results in significant energy savings. It is easier to recycle, offers a longer lifetime and requires less maintenance. Add in its safety benefits, its lighting performance and its flexibility to adapt to different types of applications, and you can see why LED is such a good choice for increasingly sustainable illuminated signage."
Become a FESPA member to continue reading
To read more and access exclusive content on the Club FESPA portal, please contact your Local Association. If you are not a current member, please enquire here. If there is no FESPA Association in your country, you can join FESPA Direct. Once you become a FESPA member, you can gain access to the Club FESPA Portal.