Tomorrow's World
Point-of-sale products and the UN Sustainable Development Goals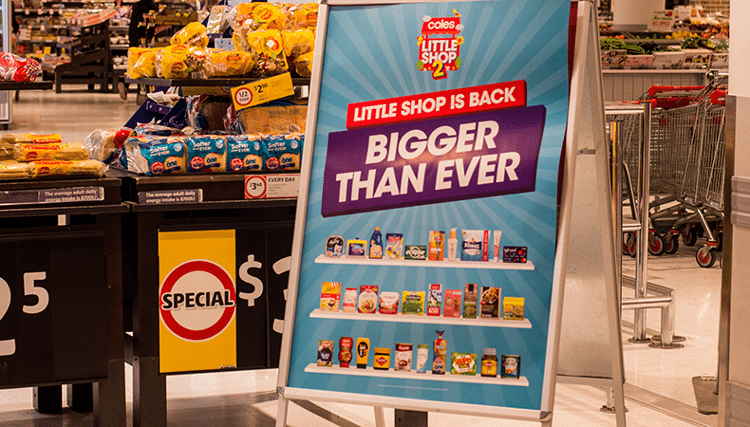 Mark Jerrard of Simpson Group and Thierry Pauwels of POP Solutions discuss how they are trying to match UN SDGs.
Who is driving sustainability changes: the client or the printer? And is there evidence that clients are extending the lives of POS campaigns to reduce waste? Requesting materials other than plastic for their displays? Or trying to add value through product experience instead of focusing on short-term promotional campaigns?

We spoke to two industry leaders who described how to work towards achieving Sustainable Development Goals. In any case, it is not only important to attain the SDGs, but also to publicise evidence to map that progress in sustainability.
Is there evidence that clients/brands are demanding more sustainable practices/acting on them themselves?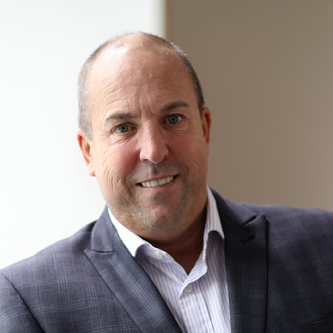 Mark Jerrard, Commercial Director at Simpson Group: You would probably need to be living completely off the grid to have missed the recent rise in heated debate, demonstration and concern about climate change and conjecture concerning the impact. Extinction Rebellion has become more visible in recent times – a movement which claims, "The science is clear: it is understood that we are facing an unprecedented global emergency. We are in a life-or-death situation of our own making. We must act now."

As POS companies, we play a part in this jigsaw puzzle and as the employees of these companies, we are also the consumers, who are calling for change. How can our industry not be affected by the UN SDGs? Before our clients even pose the questions, we are already asking ourselves, what can we do to help mitigate our impact on the planet.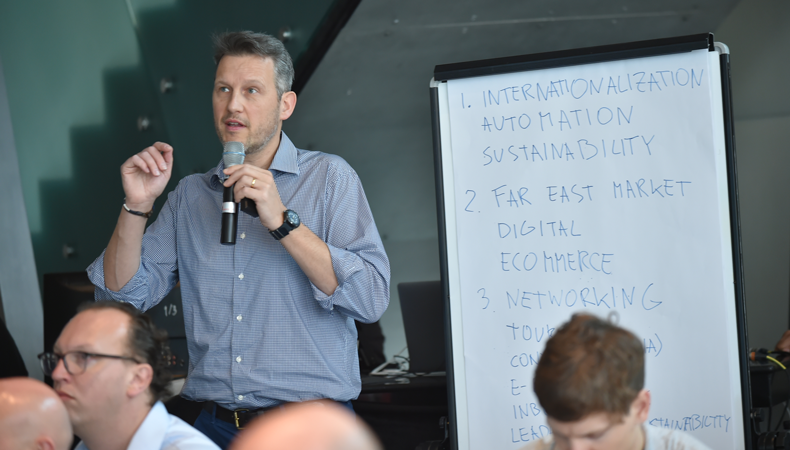 Thierry Pauwels, Sustainability Manager, POP Solutions: I have not yet seen any recognised market study on this topic. But more and more brands are demanding assessment of suppliers' practices in corporate social and eco responsibility. More concretely, we get requests from independent institutions – such as EcoVadis or Sedex for instance – on behalf of brands to answer their questionnaires. Very often, these big brands publish an annual environmental report demonstrating their own sustainable initiatives. It seems to me a normal process: first, we demonstrate our own best practice before we expect others to do the same.

It is also interesting to notice that some investment funds are now assessing big brands who are looking to identify the green-washers from the genuinely engaged companies.
It is also clear at each international sales event that sustainability has become a hot topic. At the FESPA Global Summit 2020 in Bangkok, we surveyed attendees on the main market challenges/opportunities/roles of FESPA, and it was clear that help and support on leadership in sustainability is number one in their expectations.

How is sustainability being taken seriously across the industry? Are there costs to not striving to be sustainable?
Thierry Pauwels: The main cost will obviously be the risk to be disqualified from some tenders, which makes it a cost of missing incomes in the short term. Aside from the pure business continuity, I think the cost of losing key people or the cost of not attracting potential newcomers is very often underestimated.

FESPA's Head of Technical, Graeme Richardson-Locke, adds: The UK government's waste and resources strategy states clearly that the Polluter Pays Principle will be embodied in future legislation. Therefore, it pays to get ahead of the game before cost to businesses escalates.
Which SDGs are you prioritising in order to become more sustainable?
Mark Jerrard: To meet SDG 12 (responsible consumption and production), we recycle everything we can, from substrate segregation to used aluminium litho plates, coffee cups, plastic bottles, shrink wrapping and Strapex [merchandise-securing strapping products]. We challenge ourselves to reduce reworks and focus on doing it "right, first time". Naturally this improves the financial performance, but it also improves our ethical performance, reducing our waste and making our energy usage more efficient.

Looking at SDG 13 (climate action), annual improvements such as energy-saving training with employees, changing to LED lights, using variable speed compressors, improving our heating management systems and installing better warehouse doors, as well as the option of solar panels, all contribute to a decrease in the tonnes of CO2 emitted from the business.

SGG 15 (life on land) is all about protecting our habitats. Adhering to and supporting FSC and PEFC chain of custodies, along with an efficient environmental management system, such as ISO 14001, helps to rebuild areas damaged by greed and ignorance.

SDG 4 (quality education), ensuring inclusivity and refusing to discriminate by age and gender, keeps the print industry a viable option for school leavers to consider. Working closely with local schools, we can impact on the children there and help them learn to develop their employability skills before the time comes when the comfort blanket of school and a teacher is taken away from them. Capturing the imagination of primary and secondary school pupils, we can engage with the next generation of printers, convincing them to turn their talents to our industry.

Thierry Pauwels: We have done work on three pillars, as well as in our responsible purchasing:
On the "environmental" pillar, the first goal is to develop better and deeper ways to get relevant measures encompassing all business activities and, secondly, bridge them with the newly issued WBCSD [World Business Council for Sustainable Development] transition indicators, in order to define smart objectives proportionate to POP Solutions' business priorities.
On the "social" pillar, our first ongoing goal consists of encouraging a constructive dialogue with the employees regarding their working environment. We are also working to provide the best transparency in respect of our employees human rights.
With the "ethical" pillar, we will strengthen our code of conduct to ensure best practice through our supply chain, our buyers and our sales teams.
And with our responsible purchasing strategy, we ensure the highest levels of compliance and transparency can be demonstrated consistently across the business.

All in all, we remain deeply committed to ensuring the business operates with the highest ethics and positive contribution to society.

We are currently prioritising SDG 5 (gender equality), 
SDG 8 (economy growth and decent work), SDG 12 (sustainable consumption and production), SDG 
13 (less greenhouse gases and less impact on climate) by using less energy and water and switching to FSC cardboard;
 and SDGs 14 and 15 through better waste management.

Mark Jerrard: This is the journey that we are on. There is no simple line to cross, where we can pat ourselves on the back and grin at our achievement. The hard work is continuous; moving forward and improving is a constant aim. We wish to make our business of print enjoyable, inspiring and rewarding for all and to do that, we must excel, work together, listen to our customers and embrace learning and improving every day.

For many, cost is still – and may always be – the driving factor when purchasing decisions are made. It is our job to convince them that their money will be spent wisely, if they consider the 17 UN SDGs when creating their campaigns.

Become a FESPA member to continue reading
To read more and access exclusive content on the Club FESPA portal, please contact your Local Association. If you are not a current member, please enquire here. If there is no FESPA Association in your country, you can join FESPA Direct. Once you become a FESPA member, you can gain access to the Club FESPA Portal.