Tomorrow's World
Italian inspiration is alive and well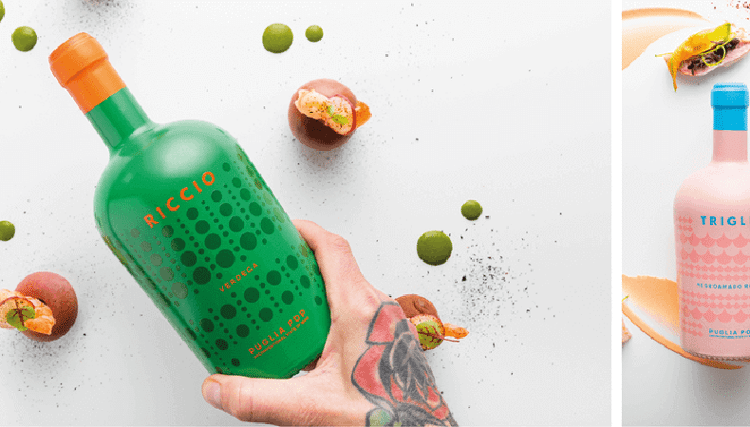 Michela Pìbiri, Editor-in-Chief of PrintLovers, on why Italian graphic design and high-end customised products are still on top of the world.
Tell us about PrintLovers.net – why was it set up, and what is it intended to showcase?
Printlovers.net is a one-of-a-kind database that puts print companies and substrate producers under the eyes of the people who plan and commission printing work: designers, marketing managers, architects, planners and brand owners.

Our readers look for inspiration and for the ideal partner to work with on new projects. From textile to product decoration, publishing to interior décor, Printlovers.net offers a constantly updated showcase of projects and products, including the technical specifics, available variants and formats. The contents are correlated and indexed on search engines.

Printlovers.net also has a 'magazine' section, which projects the universe of the paper magazine Printlovers online, with the best of the articles published both in Italian and English: interviews, trends, inquiries, ideas, technology insights and the latest news from the printed communication world, company news, competitions and events.
Why do you think Italy is so renowned for its contemporary design?
What has always distinguished Italian design globally is its success in maintaining constructive dialogues between industrial production and craftsmanship. We also have excellent institutions dedicated to design training where theory and practice go hand in hand, and creativity and lateral thinking are always encouraged. Last but not least, in Italy we draw inspiration from the great artists and great thinkers from our past; at the same time, we are consumed with the desire to anticipate and interpret the future with our personal vision. This means that we work taking into account our unique heritage and using it as a resource to innovate.
What are the five most striking products that you showcased in the past year?
It's very hard to choose, because there are so many projects that have gone beyond the limits of the conventional. But I will mention the following: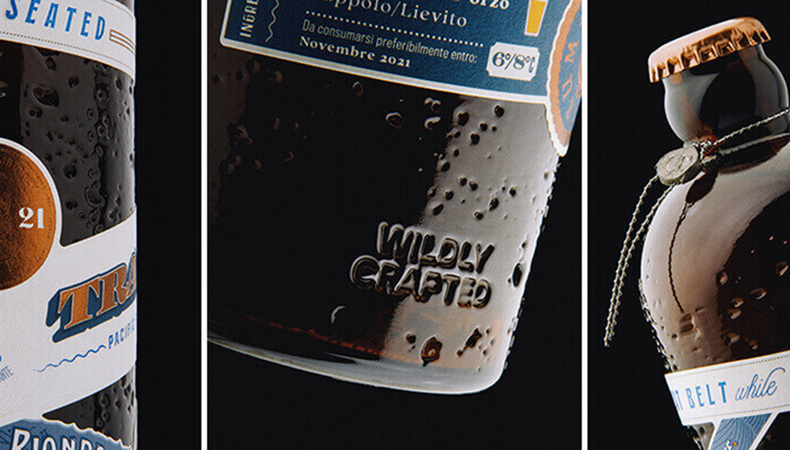 Track 21 craft beer. Photo courtesy of Printlovers.net/Basile ADV and OST Design
Track 21 is a project created by Basile ADV agency that includes primary and secondary packaging for an Italian craft beer and the bottle itself. The project expressed the idea of travel and new horizons (much lacking in times of lockdown) and used innovative materials and printing and finishing techniques, involving partners such as Fedrigoni, Luxoro, Grafiche Nappa, Labelado and Estal. For more information, click here.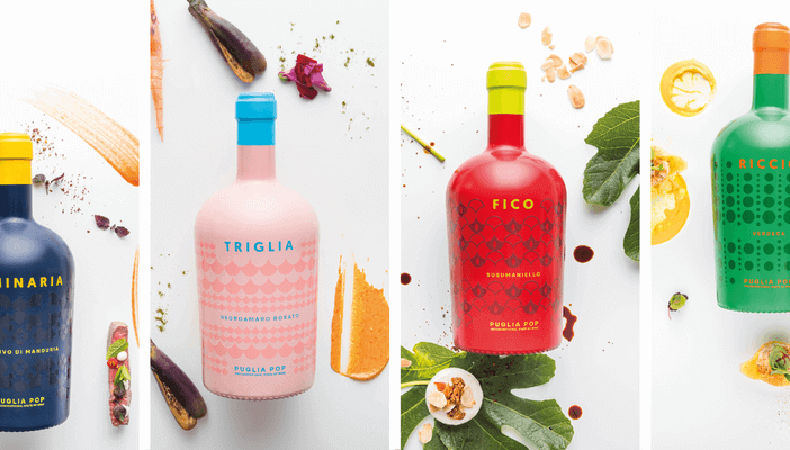 Puglia Pop project. Photo courtesy of Printlovers.net/ P&P Promotion
Still in the field of drinks, this collection of bottles was created by P&P Promotion for a series of Puglian wines. The idea of creating a wine collection with direct-to-glass printing technologies that involve the whole bottle, using very bright colours, is truly unconventional when compared to the classic look of wine bottles. For more information, click here.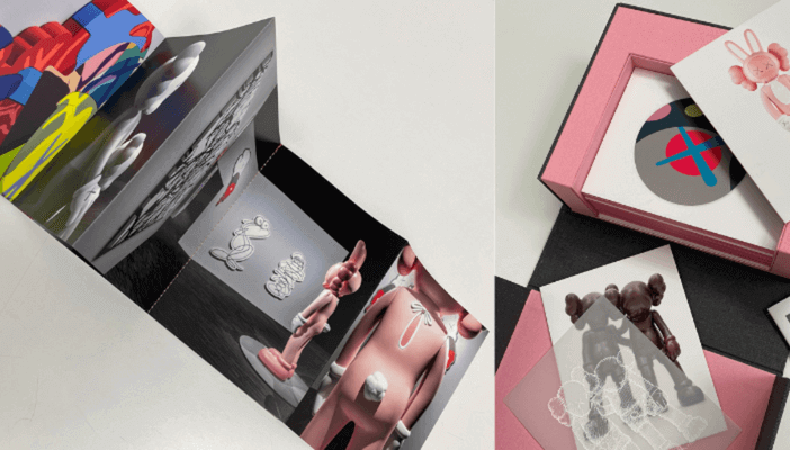 Limited edition monograph from the HOCA Foundation (Hong Kong Contemporary Art). Photo courtesy of Printlovers.net/Nava Press
The limited edition monograph of US artist KAWS's work was created by Nava Press for the HOCA Foundation. A very complex and sophisticated editorial product that confirms how Italian printing companies are able to stand out on the international scene. For more information, click here.

We can also mention a few projects developed during the Brand Revolution LAB, an experimentation platform where the entire printing supply chain meets and creates work with printers, technology and material suppliers and brands.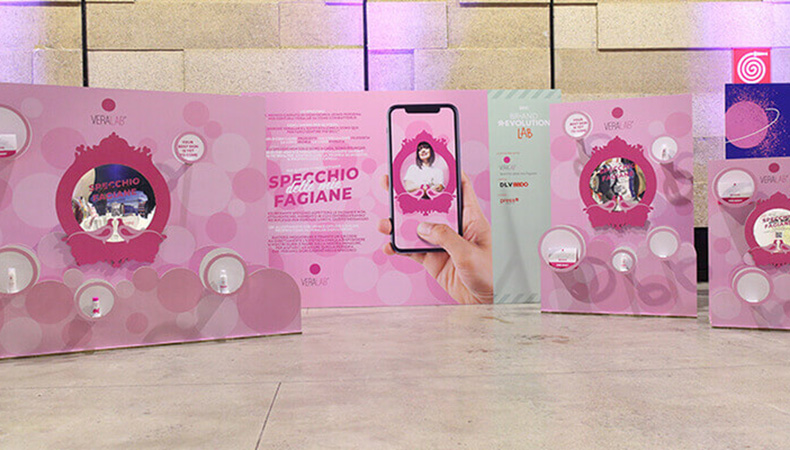 VeraLab's in-store interactive installation. Photo courtesy of Printlovers.net/DLV BBDO

This project was developed by the agency DLV BBDO together with the printer PressUP for the Italian beauty brand VeraLab: on-demand, interactive and sustainable window displays that make the promotion of the brand's products in the Italian pharmacy circuit very easy and engaging, shortening time-to-market thanks to large format digital printing, customisation and digital content. For more information, click here.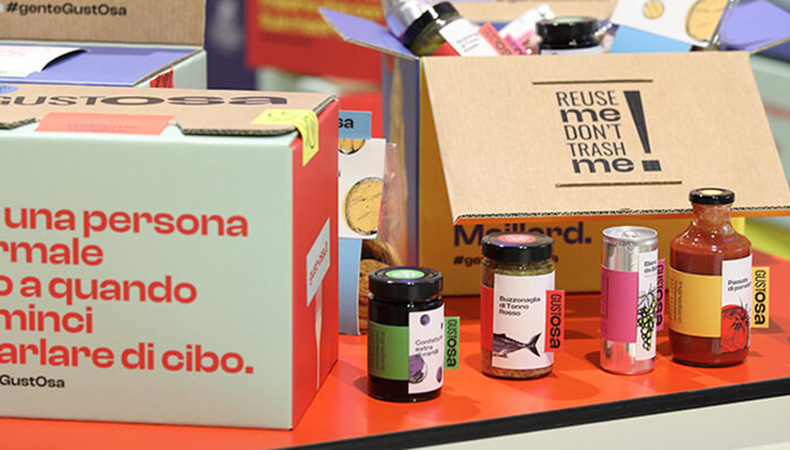 GustOsa's 'Welcome Foodies' branding project. Photo courtesy of Printlovers.net/Lateral Creative Hub
Another unconventional project was developed by Lateral Creative Hub for the brand GustOsa together with Konica Minolta, HP, Grafical and ICO. Here we can find a mix of different applications for creating an e-commerce bundle: from digitally printed corrugated cardboard boxes to three-dimensional labels, from stationery to direct printing on cotton for kitchen aprons. For more information, click here.
What are the key trends in Italy in wide format?
The main trend is sustainability in materials and processes, which affects packaging, textiles – both direct to garment and roll-to-roll – and materials for interior decoration.

For example, last Christmas we saw many shop windows, especially in the luxury sector, making extensive use of sustainable materials such as paper, corrugated cardboard, natural fabrics and water-based printing techinques, while FOREX and plastic, as well as solvent-based printing techinques, are less and less requested by brands. That's because it is crucial for brands to immediately communicate a commitment to the environment.

In the world of packaging there has been a lot research on sustainable solutions, which include both new materials – for example, several new waterproof papers have been created that can replace plastic in contact with liquid and wet products – and reduction of over-packaging. Also important are smart solutions to communicate beyond printing through the integration of RFID [radio frequency identification], NFC [near-field communications] and augmented reality. There has also been a boom in the use of the QR code.
What innovations are you expecting to see help growth in 2022?
We will increasingly integrate the physical world with the digital world. The 'metaverse' was a key theme of 2021 and this concept will impact on our way of interacting and communicating, and therefore how new products will occupy the physical spaces of our existence.

Of course, huge strides will also be made in the area of sustainability. R&D is in constant motion throughout the product value chain. We expect the emergence of new materials for the most varied applications, techniques and processes that are both highly performing and increasingly respectful of the environment and people.

At the same time, we expect the current shortage of raw materials to lead to an acceleration towards increasingly personalised on-demand productions and to a questioning of mass production as we have known it so far.

To find out more, visit Printlovers.net, and you can also sign up to a free newsletter:
in Italian / in English
Become a FESPA member to continue reading
To read more and access exclusive content on the Club FESPA portal, please contact your Local Association. If you are not a current member, please enquire here. If there is no FESPA Association in your country, you can join FESPA Direct. Once you become a FESPA member, you can gain access to the Club FESPA Portal.