Tomorrow's World
Green shoots of investment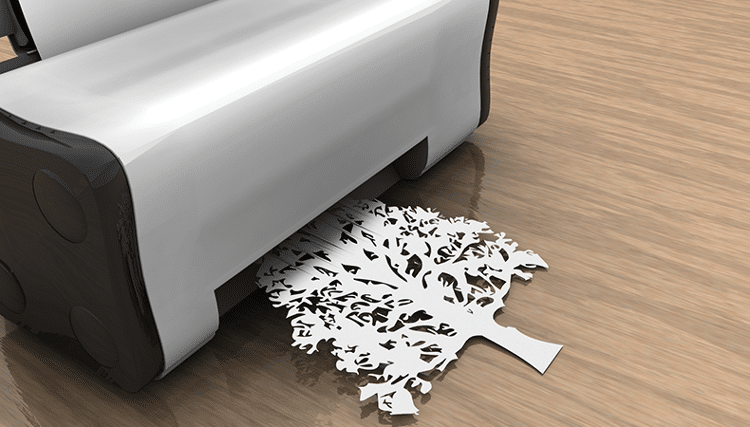 Environmentally friendly measures are key to PSPs' plans, according to the latest FESPA Print Census.
The environment should not pay the price for innovation and growth. That's the message from PSPs worldwide as they struggle to meet mass customisation needs and break into new markets.

The respondents to the 2018 FESPA Print Census represent a variety of industries, but they all share a commitment to creating a better environment. Many reported investing in sustainable work practices, spurred on by customer demand to support the environment. Nearly a quarter (22%) said that the greening of client demand was a major influence in how they ran their business. Brands, suggest the survey, are looking for lean supply chains and minimal waste even on short print runs.

A third (32%) used energy-efficient and certified equipment, while other techniques to make business practices more sustainable included avoiding volatile organic compound (VOC) inks, sourcing a green electric power supply, using recyclable media and ink combinations and developing a carbon footprint certification process.
No fuss installation
But did PSPs find these measures prohibitively expensive or time-consuming to install? On the contrary, 72% of respondents were able to maintain their current pricing with no negative impact on sales.

Other ways in which a green conscience manifested itself was in the decline of well-established solvent-based inks in favour of UV curable inkjet or latex inkjet in the sign and display and the graphic arts industries, for example. These newer inks offer durable output and.flexibility of application with reduced VOC ink.
And in the textile printing industry, a surge in purchases of sublimation transfer and pigment printing equipment suggested a shift away from wet fixation to dry, which uses less energy and water.
So despite dramatic variations among the industry in its investments, machinery and supplies, it seems that the message "green is good" is being understood loud and clear across the sector.
---
Environmentally friendly stats
76% say demand for environmentally sustainable products is influencing business strategy
1 in 3 PSPs have invested in energy-efficient or environmentally certified equipment to satisfy client demand
72% of PSPs have invested in sustainability without increasing prices
---
Become a FESPA member to continue reading
To read more and access exclusive content on the Club FESPA portal, please contact your Local Association. If you are not a current member, please enquire here. If there is no FESPA Association in your country, you can join FESPA Direct. Once you become a FESPA member, you can gain access to the Club FESPA Portal.