Tomorrow's World
Goodbye to plastics? The limitations of fibre-based packaging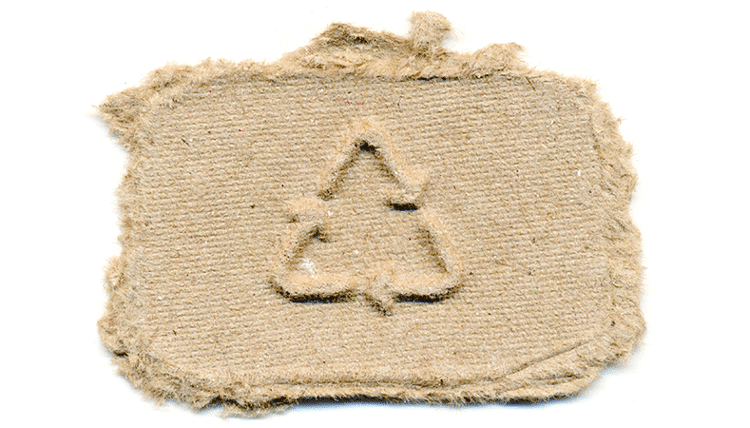 Fibre-based packaging could be the solution to the world's plastic pollution crisis but has its own constraints.
Sustainability in packaging is rapidly evolving. There is a trend towards fibre-based products in packaging as plastic has become less popular among customers. Regulators look at the worst excesses of pollution, brought to the public's attention by the media sharing images of plastics being dumped in the ocean. Large amounts of packaging, particularly multi-material packaging, do not fit easily into existing recycling systems – and plastic recycling rates have historically been lower than for paperboard, metal or glass.

Producers are therefore trying to create more mono-material plastic packaging for easier recycling, stronger and lighter paperboard. They are also looking at more resilient fibre-based products. One example is microfibrillated cellulose (MFC), in which the outer layer of the fibres has been stripped away. By converting wood pulp into MFC and mixing it into the mass, manufacturers can make paperboard with greater bonding strength. It can also be used in greaseproof films – perfect for removing plastics and aluminium foil from food product packaging.
Moulded pulp
Another promising material is moulded pulp packaging, most familiar to us as the egg carton. Here, fibrous natural materials and recycled paper are repurposed to form a strong, lightweight and biodegradable material that can be recycled at least seven times. Currently, moulded pulp is being used across new areas as technological advancements have allowed it to become smoother and more attractive, and its position as part of a closed-loop system has become more apparent.

However, fibre-based products and the move away from plastics is not consequence-free. Due to this and other developments, over the past two decades the production of wrapping, packaging paper and paperboard has doubled. This has led to the expansion of intensive tree plantations around the world and an increase in paper mill capacity. Wood pulp may be recyclable, but it is not without its effects on the environment. All elements of a product and its packaging along the entire supply chain should be considered when switching to fibre-based materials.
It is clearly better to think of paperboard not as the sole solution against plastics, but as an imperfect solution that can be refined and improved by careful analysis of its production
For example, over-harvesting can lead to deforestation, loss of biodiversity and soil erosion. The demand for paperboard can also displace communities that depend on forests for their livelihoods. Fibre-based packaging is energy-intensive, and the energy required to power pulp mills makes up the greatest proportion of greenhouse gas emissions.

Engaging directly with producers and ensuring transparency in supply chains can improve efficiency and encourage the use of better sustainability standards, such as those set by the Forest Stewardship Council (FSC) and the Programme for the Endorsement of Forest Certification. It is clearly better to think of paperboard not as the sole solution against plastics, but as an imperfect solution that can be refined and improved by careful analysis of its production.
Moving forward
Since the global recovery from the COVID-19 pandemic, the paper/wood fibre industry in Europe has been rocked by high energy, raw material and transportation costs as well as sluggish economic growth.

A spokesperson for CEPI (the Confederation of European Paper Industries) said the trend away from plastics has "mostly (but not only) translated into a demand for more packaging". The price of paper and paperboard increased by nearly 10% between August and December 2021 alone. Production of paper and board in Europe decreased by 5.9% in 2022 compared with the previous year, although consumption remained stable. But packaging paper and board continues to drive growth forward, and production remains well above pre-COVID levels. The figures are calculated by tonnage and do not consider industry-wide efforts to reduce the weight of all paperboard packaging.

The declining availability and increasing prices of virgin wood fibre or paper for use in paper board and packaging has led to some producers taking another look at non-wood fibres. The nova-Institute in Germany has shown that alternative streams of non-wood fibre sourced from the agricultural and textile industries are exciting new possibilities. Straw, flax and hemp could help diversify the availability of fibres and even lead to novel biomaterials for yet unknown uses.
Is tree free really best?
These materials, often occurring as by-products (such as textile waste), have many differences in terms of cost, opticals and haptics, and the business arguments among many of those surveyed by the institute was that the use of non-wood fibres allowed them to innovate in their marketing – for example, by saying their products were 'tree free' or 'even more environmentally friendly'.

The reality of non-wood fibres will become more apparent in the years to come. Jori Ringman, Director General of CEPI, said: "The sustainable management of our raw material sourcing remains, along with our high level of circularity, the defining features of our industry. Non-wood fibres have a role to play, and will be an additional component of the paper mills and recycling mills of the future. Most importantly, the paper industry can offer a sustainable solution for using, resource-efficiently and towards a higher value-added, a stream that may not have been used or was a problem before."
Packing 10% of e-commerce deliveries of non-food items in reuse bags and boxes instead of single-use alternatives would lead to a 50% to 200% increase in direct cost
Other limitations include the counterproductive effects of reuse and recycling systems, economic, environmental and societal. For example, a study assessing the impact on reuse systems of the European Union's Packaging and Packaging Waste Regulation, imposing strict reuse targets, found that soaring CO2 emissions and costs would ensue.

For example, in the case of e-commerce packaging in Germany, packing 10% of e-commerce deliveries of non-food items in reuse bags and boxes instead of single-use alternatives would lead to a 50% to 200% increase in direct cost to the overall system. Packaging, storage and transport would contribute strongly to the CO2 footprint, increasing it by 10% to 40%.

In the same study, looking at food packaging, the authors identified considerable societal implications and recognised that consumers would have to learn new, potentially difficult behaviours, such as washing and returning items to collection points.

That would require a significant change in people's actions that goes beyond taking a fabric tote bag to a supermarket instead of using plastic bags. This may be printers, producers and brands' greatest challenge – promoting their own sustainability narrative with clarity, openness and fact-based assessments of how their product performs.
Become a FESPA member to continue reading
To read more and access exclusive content on the Club FESPA portal, please contact your Local Association. If you are not a current member, please enquire here. If there is no FESPA Association in your country, you can join FESPA Direct. Once you become a FESPA member, you can gain access to the Club FESPA Portal.