Tomorrow's World
FESPA Print Census 2023: shaping the future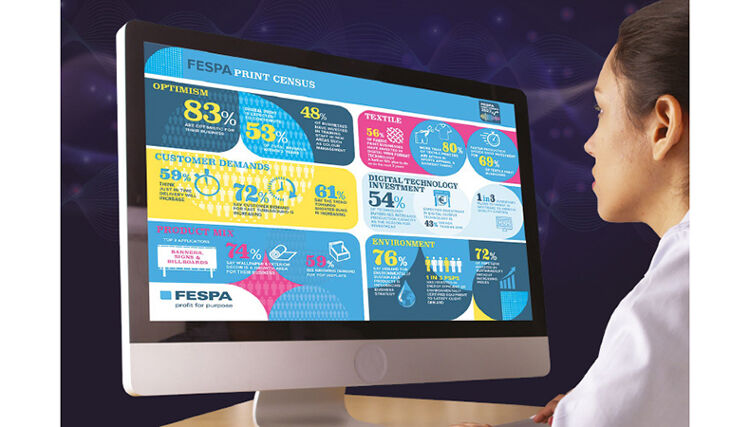 Graeme Richardson-Locke, FESPA Head of Associations and Technical Lead, on why the reach of the third FESPA Print Census will be bigger and more inclusive than its predecessors – and how you can help.
How does this most recent census compare with the previous one, which took place in a pre-pandemic 2018?
The data we got back then was sourced from around 2,000 respondents. This was enough to give us the statistically valid data to produce global and regional insight reports. But the aim of the 2023 cycle is to obtain granular enough data to deliver national reports.
Why should readers spend their time filling out a census?
It should only take you 20 minutes to complete. We want to listen to every printer within all the disciplines of this broad industry, and I want to mobilise the speciality print community to participate in this census. As a federation, this is a great opportunity for FESPA to hear from members about the industry's direction of travel, the levels of market optimism, how customer demands are shifting the product mix, what the hot products are, where the areas of market growth are, the effects of huge growth in the disruption of digital print in the textile marketplace, the digitalisation in packaging, print on demand, short-run corrugated packaging and so on.
We're also asking about the growth of software automation and the investment in digital technologies in a post-pandemic environment.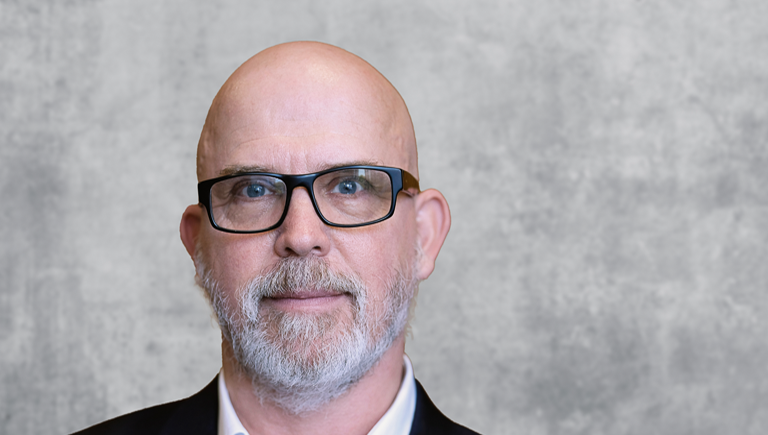 The results of the census are also really useful in that they will inform what FESPA offers to its members and in turn to the exhibitor community. This is a very granular census and I encourage people to take part.
So, is the census very in-depth?
The census is extremely comprehensive, without being generic.
We want to ask the market where they see the most value – whether that's international networking, access to knowledge and industry skills, or market research to understand the position in their country or globally.
How many respondents do you need to get that granularity?
We would like to double the numbers of our respondents. To make that happen, we have increased our language options so people who speak Tamil, for example, or Hindi. Twenty-four languages which have been human-translated and validated by our community.
What strands from the 2018 census can we expect to see persisting this time around?
In the last survey, concerns around environmental sustainability were influencing 76% of respondents. And 72% had invested in sustainability without increasing their end user pricing.
Inevitably, sustainability has become something that customers expect even more. In the 2018 survey, one in three respondents had invested in energy efficient or environmentally certified equipment.
The pandemic has accelerated progress in sustainability that would otherwise have taken much longer. But at the moment, sustainability can still seem like a bunch of uncoordinated metrics. I think we are moving towards a more crystallised, quantifiable and comparable series of metrics that that actually enable us to determine whether buying – for example – leather shoes or synthetic leather shoes is the more appropriate choice.
But I think we are a long way off from that position of being able to say, for example, that buying a 10-year-old diesel car is actually a better option than buying a new electric vehicle. Our current incremental approach is massively insufficient to address the the problems that we're all experiencing.
It's clear we are heading for very expensive systemic crises and the cost of our neglect is going to be profound and challenging to the economy. If we look at print, we need a radical reinvention: commercial reasoning will still exist, in point of sale for example: promoting a product. But if you could provide a fibre base like Re-board and add a new graphic wrap every six weeks, that could save 90% of material consumption. Innovation will arise in areas like this.
We have questions in the census that gauge sustainability awareness in the industry: for example, how much demand printers are seeing and how they're responding. So that allows us to prioritise information on sustainability topics. I think FESPA is connected enough to specialty print markets to have a good sense of where they are, but there's nothing like some cold, hard statistics, actions you've taken to make your operation more environmentally friendly.
Many printers provide lots of different services now. How can the census capture this diversity?
Printers produce many different printed products within their factories and across different markets. You've got graphic printers who are also doing textile products, you've got signage makers who are doing flags and banners. You are not just an industrial printer, you are not just a sign maker, you can be a number of things. In the 2023 census, printers can create multiple product entries and characterise their businesses more accurately. And we'll be able to relate the data gathering to multiple segments with more elaboration. This is a significant improvement on the previous census.
You've worked with Keypoint Intelligence again to design the census. What do they offer?
Keypoint Intelligence has the best understanding of survey construction logics to allow us to do the best data analysis. This is not something that you could do with a Survey Monkey report – it is far more complicated.
It's really difficult getting a balance in a 20-minute survey to really how granular you can get so there was a lot of discussion around the phrasing of the questions and trying to extract the most value from the shortest most insightful questions.
If you complete the FESPA 2023 Print Census you will be entered into a prizedraw for free accommodation for FESPA Global Print Expo 2023 in Munich and everyone will receive a key summary report of the findings of the survey in the spring of 2023. The survey will remain open until the end of 2022 so please take the time and take part by clicking this
link
.
Become a FESPA member to continue reading
To read more and access exclusive content on the Club FESPA portal, please contact your Local Association. If you are not a current member, please enquire here. If there is no FESPA Association in your country, you can join FESPA Direct. Once you become a FESPA member, you can gain access to the Club FESPA Portal.