Tomorrow's World
Fabric's future looks durable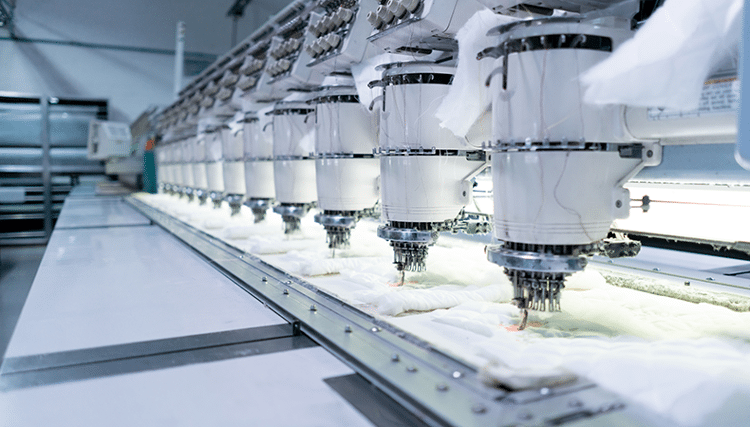 The textile sector is embracing new technology, according to the latest FESPA Print Census.
The pressure is on textile print service providers (PSPs), whose workload is made up primarily of sports apparel, garment fabric and the juggernaut that shows no signs of slowing down on the high street: fast fashion.

It is clear from the 2018 FESPA Print Census that customers are increasingly demanding speedier time-to-market. The trend of mass customisation and personalisation is burgeoning. Fast fashion, in particular, with its rapid seasonal changes, just-in-time manufacture and short runs is ideally suited to digital printing. As many as 56% of fabric print businesses have invested in digital wide format and a further 19% plan to do so in the next two years.

Those with screen printing at the heart of their business are adopting this technology more slowly, but the 2018 FESPA Print Census foresees the gap fading away as the market demands higher standards of quality and permanency with textile printing. The survey reported that today 40% of fabric PSPs' turnover is generated through digital – and is predicted to climb to 51% in the next two years.

In a sector that deals with a diverse range of substrates and the specific inks best suited to them, technological innovation and equipment for both analogue and digital processes was much apparent in this sector. Sublimation transfer printers were owned by 59% of textile PSPs, and 20% of textile printers already had direct disperse – highlighting the increasing importance of synthetic fabrics against natural fibres. This seems to be borne out by the current breakdown of revenues among textile PSPs: sublimation transfer made up for 30% of revenues; analogue rotary screen printing 17% and reactive printing 13%.

A sizeable portion of respondents (41%) owned contour cutting and sewing solutions, indicating that some printers are taking control of the finishing process of garment production as well.

Textile printers were looking for opportunities in two primary areas: in meeting colour consistency and in breaking into new markets. New purchases among PSPs reflected this: there was experimentation with digital pigment inks and vat dyes and bubbling interest about ink costs and flexibility.

Other technologies were less warmly embraced – most PSPs were neutral on 3D garment design as a provider of opportunities.

---
Textile stats
56% of fabric PSPs have invested in digital wide format technology
19% plan to do so in the next two years
More than 80% are active in sports apparel and garment fabric, 66% in fast fashion
Faster production speeds drive investment for 69% of textile PSPs
---
Become a FESPA member to continue reading
To read more and access exclusive content on the Club FESPA portal, please contact your Local Association. If you are not a current member, please enquire here. If there is no FESPA Association in your country, you can join FESPA Direct. Once you become a FESPA member, you can gain access to the Club FESPA Portal.