Tomorrow's World
Embracing the future with digital corrugated printing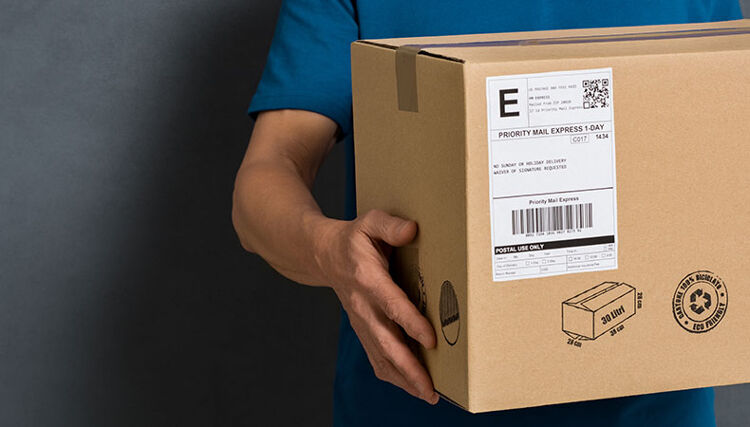 Digital printing for corrugated is an important growth area now poised to compete with traditional printing methods, says Francois Martin, Senior Graphic Industry Consultant. He talks to Club FESPA about the opportunities of the corrugated print industry - and how its future rides on flexibility.
"Digital printing for the corrugated industry is a new technology that everyone is looking at," says Martin, former Global Marketing Head for HP Graphics Solutions Business

"In terms of the key areas of packaging manufacturing, digital printing has totally transformed the production of labels in the last ten years, with the digital adoption of labels currently standing at around 20 per cent.

"For the other three packaging segments (flexible packaging, folding cartons and corrugated), digital adoption is below 1%. But thanks to important advances in the industry, we now finally have the technology to fully adopt digital printing for corrugated – and this segment is the next to transform. 2018 could be the tipping point for digital in that sense."
The power of brand

The main reason for this, says Martin, is the appetite from brand owners for increased flexibility and customisation. Packaging has long been considered one of the most important customer touch points, and with e-commerce firmly embedded in consumer practice, brands are keen to make the most of this interaction with their customer base.

"Most of us regularly buy all manner of products online – and when we do so, everything comes packaged in a corrugated box. [Brands] are now looking at using boxes as part of the shopping experience."

The ability with digital to print on demand, or in short runs, allows brands to print tailored messages for their customers on their packaging based on location, previous purchases, gender and more. And with brand owners constantly trying to speed up the time to market on product launches digital printing is key – for speed, and for flexibility of changes in design and messaging.

"Until now digital corrugated was good quality but slow, and expensive. But companies like EFI, HP and Durst have finally developed new solutions that are delivering what brand owners are expecting with the introduction of high speed, single pass printing.

Due to the lack of moving printheads moving in multi-pass to single-pass means increased speed and reduced costs. "Now you can really do things in volume – no longer is digital corrugated printing reserved for prototyping."

Corrugated point of sale (POS) displays are also growing in importance, and in some cases helping to support a more cost-effective business model.
"You have a new retail format for so-called 'cheap' supermarkets where you have POSs one after the other. LIDL, for example, is low cost – and to be able to achieve this, they don't have so many staff working in store. So they install pallets with displays carrying goods directly onto the shop floor, which reduces the need to touch the goods. So these type of retail chains, ask brand owners to produce more and more using corrugated displays."
Sustainable and cost-effective

Corrugated, being paper, is also more sustainable than other materials used for product displays like plastic or metallic, which are costly to produce and difficult to recycle.

"And the benefit of digital corrugated is that you only print what you need," says Martin. "Waste is massively reduced, compared to printing with traditional technologies. You may get 1000 boxes for the same price as 475, but you then increase the likelihood of waste. This is the beauty of digital - it has print on demand capabilities embedded into it."

But is digital always the more expensive option for productions of scale? Currently, yes: "If you are printing the same box, the break even [between digital and analogue printing] is roughly 1000 boxes. If you print less than 1000 it will be cheaper in digital because there is no set up cost, but if you go for more than 1000 it would be better to print them using conventional printing methods. But in the future, maybe 2 years down the road, the breakeven will go up to maybe 2,000 or 3,000 boxes."
The future: integrated manufacturing

But where is digital corrugated going next? Martin predicts that the future lies in the integration of the manufacturing process.

"Currently printing, converting and packing are done in three different steps – in the future it could be that these three things are done in one integrated process.

"What might happen is that companies like Amazon, who are today packing and and shipping already packed goods, could instead pack once only the products ordered on-line. They would receive good (eg loudspeakers) with just– just a simple protective film - and Amazon take on the manufacturing of that packaging. No folding carton – just packed in the corrugated box, which is the size of the item needed, is even printed with a customized message from the brand, and is shipped to the customer.

"This won't be true for all products sold online where packaging is more integral to the item (perfume, for example), but it is my personal belief that this is the way goods manufacturing is going. There will be a need for integrated box lines where you print, fold, cut and glue a tailor made box, and then a robot inserts the product. It will reduce waste and change the way things are done – and it could be done in a large scale maybe five years' time, with the creation of an integrated machine. Companies like CMC CartonWrap have started to broach this concept."




Become a FESPA member to continue reading
To read more and access exclusive content on the Club FESPA portal, please contact your Local Association. If you are not a current member, please enquire here. If there is no FESPA Association in your country, you can join FESPA Direct. Once you become a FESPA member, you can gain access to the Club FESPA Portal.