Tomorrow's World
Circulytics: a catalyst for change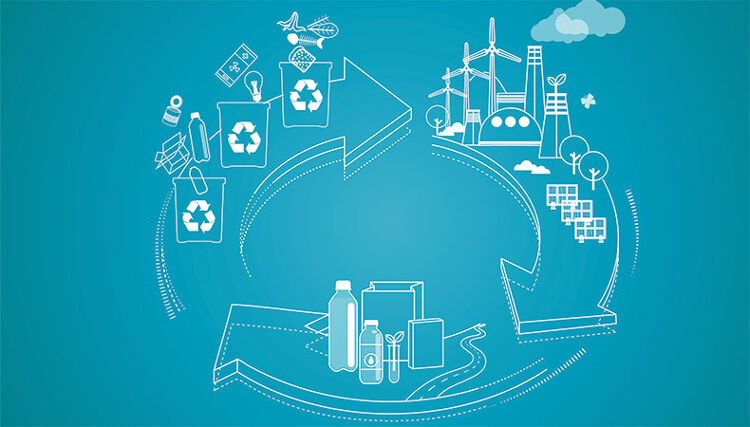 HP worked with the Ellen MacArthur Foundation to ensure its business practices were fit for a more sustainable future.
Businesses are looking for accurate indicators of their circularity performance, and ensuring they are on the right path. Almost 1,000 have already signed up to the Ellen MacArthur Foundation's comprehensive Circulytics programme, and 80% of these were from outside the Ellen MacArthur Foundation network, showing a clear desire for change across many industries. But the road to full sustainability and circularity is a long one.

Printing giant HP followed the process in order to gather momentum in its mission to become sustainable. Ellen Jackowski, Chief Sustainability and Social Impact Officer, says: "Circulytics is going to help us down this path."

She says that the market is changing, the planet has needs and there is a momentum growing towards greater sustainability. But sustainable practices do not have to come at a cost to business.

"Embedded in our business purpose is 'sustainable impact'," Ellen explains. "It's not our intention just to make our business more sustainable, but across our entire value chain – our suppliers, our customers and the communities that we serve. Our sustainable impact efforts are integral to our corporate vision. It's also a core business strategy – it's helping us grow for the future and in the past year helped us generate over a billion dollars in new sales wins."

Ellen said these goals included using 30% post-consumer recycled plastic content in HP's personal systems and print products and reducing single-use plastic packaging by 75% – both by 2025. "As of 2019," she says, "we have used over 25,000 tonnes of recycled plastic in our products – that's about 9% so far, so we've got a lot more work to do."

With so many targets and initiatives, EMF Circulytics was crucial as a tool to find out what progress the company had made. How did it help? Primarily by either confirming areas where business strategy was correct or showing where it had to be reviewed.

Ellen says: "Many of our goals are centred around the year 2025, so it would have been surprising if we had got a perfect score. But it really helped us understand where we're at on the path towards a fully circular, regenerative economy. Circulytics was definitely comprehensive. It gave us insight into where we needed to accelerate our progress and helped us validate our strategy in other areas, shifting from a transactional model to a more services-based model. It showed us where our internal processes were strong and where they were weak."

The Circulytics process also showed HP where to automate to gather data that was more precise and accurate so circularity could be rolled out at scale.

After HP received its initial score, it submitted again, this time entering goals they were aiming to achieve to see if that would push them towards circularity goals. And Ellen is hopeful that as the circulytics methodology improves and becomes stronger, it will be even more useful on the road to full circularity.
---
HP circular economy pledges
HP also celebrated Earth Day on April 20 this year with a raft of announcements that included a pledge to reach net zero greenhouse gas (GHG) emissions by 2040.
Other commitments included:
• Reduce HP value chain GHG emissions 50% by 2030
• Reach carbon neutrality and zero waste in HP operations by 2025
• Reach 75% circularity for products and packaging by 2030
• Maintain zero deforestation for HP paper and paper-based packaging
• Counteract deforestation for non-HP paper used in its products and print services by 2030
Become a FESPA member to continue reading
To read more and access exclusive content on the Club FESPA portal, please contact your Local Association. If you are not a current member, please enquire here. If there is no FESPA Association in your country, you can join FESPA Direct. Once you become a FESPA member, you can gain access to the Club FESPA Portal.