People in Print
The view from Portugal: Pedro Santos of Apigraf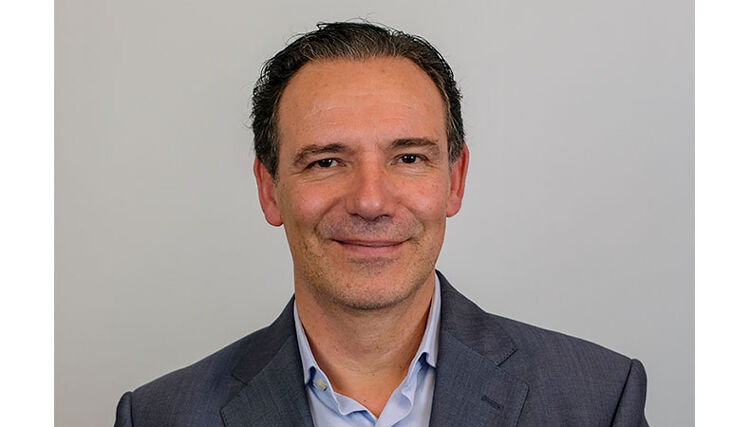 Pedro Santos, Vice President of Apigraf and Managing Director of Ocyan, on how print must constantly reinvent itself.
Tell us a little bit about your company…
Ocyan focuses on offset, digital printing, mapping and communications. The company was established in 1996, and we now have a team of 85. The company works mostly with national enquiries since requests require a short turnaround time – it also means we can establish a close relationship with the client.
Describe your typical work day…
A typical work day is always dynamic, and the nature of the work is demanding but also very satisfying. As Managing Director, it is my responsibility to ensure that everyone is satisfied at the end of each working day; this includes clients, partners and employees. I am also heavily involved in the financial and commercial department.
What recent project are you most proud of?
We are proud of all the projects we are involved in, and are always happy when our clients are satisfied with our work. Of course, there are certain projects that stand out due to their dimensions, their innovation and the materials used. A good example of this is when we won a 2018 FESPA Gold Award for our 650 square-metre stand for the Turismo do Centro de Portugal at the International Fair of Lisbon. The first stand of its kind made in Portugal, it is 100% recyclable, produced from HexaBoard honeycomb cardboard, and textile printed using digital inkjet technology. Receiving this award gained Ocyan more visibility and international brand awareness.
Which new technology have you found the most beneficial to your business?
Machines and technology are important to any business; however, the most important aspect is the people behind the business. As we have seen, Ocyan operates across many different areas of print. For all of them, we try to find the most suitable solution for our client. Determining what will best satisfy our clients' print needs is a top priority for us.
What key change would you like to see happen for the benefit of the industry?
The printing industry is always evolving and reinventing itself. A world without printing would not make sense. Without printing labels and packaging, how would we identify or differentiate one thing from another? This fundamental need is of great benefit to the printing industry, and it's been a pleasure to see how printing has evolved to make best use of technology over the last 20 years.
What are the key challenges that the industry faces?
It is important to keep up with how companies want to communicate their concepts to clients. Researching other forms of communication – such as digital technology – brings up various challenges. This can be perceived as competition for the printing industry, but simultaneously it can be seen as complementing it. We need to be aware of technologies that can challenge the printing industry and adapt the way we work accordingly.
What do you value most about FESPA?
I have been familiar with FESPA since my days as Director at Apigraf, when we would exhibit at FESPA's exhibitions. So I have perspectives of FESPA both as an exhibitor and as an Association member. In both cases it has been a pleasure to be part of FESPA's world. FESPA always shares knowledge with the print community and does everything to unite its members and offers funds to its Associations. This valuable support has made me view FESPA in a different light, and it's an additional benefit that we at Apigraf appreciate.
What event are you looking forward to this year?
The Southern Europe Print Congress 2019, which will be held in Madrid. It is organised by four FESPA associations – FESPA Italia, FESPA France, FESPA España and Apigraf. We had the privilege of hosting the fourth congress in Lisbon last year, and it was a great success. It has motivated us to hold another productive event that reunites people from printing across many different sectors. The two-day congress is a lot of work, but it is worth it as it offers the opportunity for visitors to share their knowledge.
How do you like to unwind?
During the week I am very busy, but at the weekend I enjoy travelling, reading and watching sport.
Become a FESPA member to continue reading
To read more and access exclusive content on the Club FESPA portal, please contact your Local Association. If you are not a current member, please enquire here. If there is no FESPA Association in your country, you can join FESPA Direct. Once you become a FESPA member, you can gain access to the Club FESPA Portal.