People in Print
The view from Mexico: Daniel Sunderland of Canagraf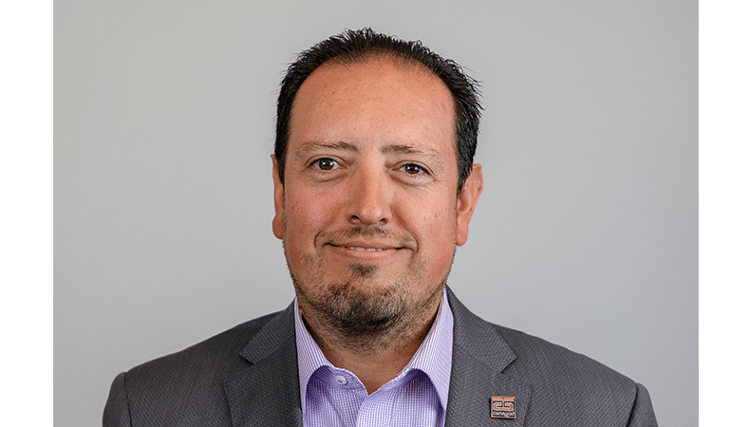 Daniel talks about mixing screen printing and digital techniques in garment decoration, and why people are his most important resource.
What does your typical working day look like?
I get up early in the morning and go to the gym at about 6am. I arrive at the office around 8:30am, and I always start by checking the previous day's production, seeing if it's on time or not. I then check the production for the day ahead and the following day. I start looking at the machinery itself, go down to the floor and make sure that everything is working okay.

After this, I start talking to the customers, making sure they're happy. I review financials, accounts payable and accounts receivable, and see how we're doing. In the afternoon, I meet with suppliers. We work on a 24-hour cycle. I will go to lunch between 3pm and 4pm, then I will make sure we are ready for the second shift. I work 12-hour days – everyone does. I will review everything and make sure it's ready for the second shift, which starts at 6pm. I leave the office at about 8 or 9pm.
People think digital will replace screen printing in textiles, but I don't think that's the case. We're seeing more hybrids
You have to love your job to be able to do that.
Yes, I absolutely do. That's one thing about printers, we work very long hours and it's a labour of love. And you do the same thing over and over again; you have to get into a rhythm.
What key changes would you say need to happen in order to benefit the industry?
We should talk about recruitment in the industry and getting younger people into the profession: it's about how we recruit them. I would love for the buyers to understand what they can get from the industry. A lot of buyers do not understand what they can achieve. It's not a matter of money, it's understanding the possibilities.
What new technology excites you?
My business is mainly screen printing, which is similar to how it was 50 years ago: just ink passing through mesh. Some things have improved in terms of efficiency and processes; we can now provide a higher-quality service. At the moment I like the merging of digital and screen printing. It is an expensive process at the moment to mix them, but it's a game changer. People think digital will replace screen printing, but I don't think that's the case. We're seeing more hybrids.
You need to be able to say: "Anything you want, I can make it happen for you"
What are the key challenges for the print industry?
People feel that it's getting easier to just push a button and the printing will complete itself. But in most areas, that's a profound oversimplification. You need to understand the machinery, and more importantly understand the needs of the client. This is critical for the business going forward. You don't want to be turning customers away because you haven't been flexible. You need to be able to say: "Anything you want, I can make it happen for you." There's obviously the small detail of cost, but with digital you can make anything happen, where you can't always with screen printing.

There needs to be more imagination. The industry needs to be ready to solve the problems of their customers and pre-empt them. My job is to provide a service; I just happen to print.
What recent project are you most proud of?
I am a screen printer of very high-quality and high-precision work, which means I work mostly with licenses like Disney and Hasbro, because they ask for high quality and perfect colour. So we are very proud to work for them.

But it's not only about printing; it's important the people who work for you are happy, taken care of and in a secure environment. You look at Mexico, Africa and Asia, and you might imagine the worst possible working environment. Working with Disney, we get certified by them every year.

One of our biggest achievements is that they audit us on how we treat our people and our environmental impact. They check local requirements and then increase them to their own requirements. This year on the audit we had zero faults – a perfect audit.

It's not only about profit, it's about our people; they are the most important resource. Anyone can find the money to buy machinery, but the people are the most special resource.
What is the best thing about FESPA?
The community itself of FESPA is amazing. You have printers from all over the world getting together so that it becomes one global industry, and that's inspiring. FESPA shows are great because they bring the technology closer to you, but the community that it creates is really engaging. You cannot get people further apart talking to each other about the same problems and issues.
Do you have a favourite inspirational quote?
Don't leave till tomorrow what you can do today.
Finally, how do you relax after a busy week?
I love to spend time with my family, so that's very important for me. But if the week is very very hard, before I go home I go to the golf course – it relaxes me. I'm not very good, but it helps!



Become a FESPA member to continue reading
To read more and access exclusive content on the Club FESPA portal, please contact your Local Association. If you are not a current member, please enquire here. If there is no FESPA Association in your country, you can join FESPA Direct. Once you become a FESPA member, you can gain access to the Club FESPA Portal.