People in Print
The view from Italy: Valentina Carnevali of FESPA Italia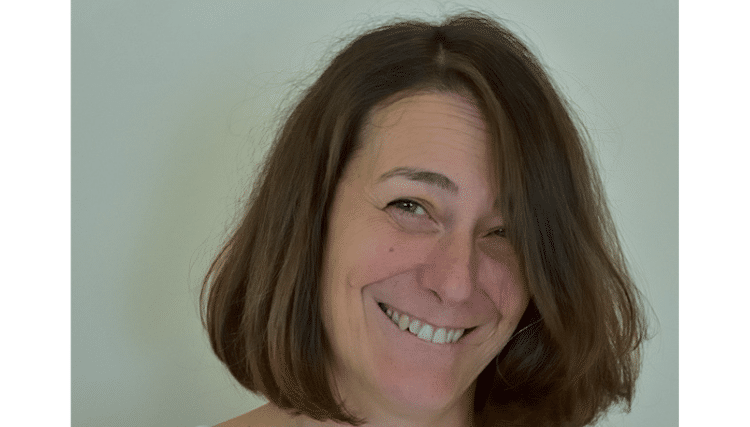 The Marketing Manager of FESPA Italia talks about the rise of robotics and how data drives FESPA marketing solutions.
Valentina Carnevali is marketing manager at FESPA Italia and co-founder of consultancy 4IT Group. Club FESPA spoke to her about the pick of the projects she has worked on and the key changes that the industry faces.
Describe a typical working day…
At FESPA Italia, one person handles email marketing campaigns, another takes care of online content, and I manage the marketing. After a staff meeting discussing ongoing and future projects – and a cup of coffee – I try and source potential members who may be interested in joining FESPA and create different ways of promoting our membership.
Cold calling doesn't really work, so we always look at potential members' websites and what they are doing. We try to determine what we could offer that would be of specific interest to them. Afterwards, we reach out to them and say "Do you know we are about to have a member visit and this member is your competitor?" We try and catch their attention by providing content rather than explaining what FESPA Italia is as an association.
What projects that you have worked on recently are you particularly proud of?
There are two: one Italian and one international. Last year, we successfully organised the 'Print-Mat' area at the Milan Print4All exhibition, which would showcase printing on materials. We were given the technical task of determining what this area would feature. No machines, only finished products were to be exhibited, so we contacted all our members to contribute and showcase their best or most interesting product.
The results were similar to walking through the FESPA Awards showcase at the yearly Global Print Expo: Print-Mat covered all sorts of applications from 3D printing – such as a life-size person printed in 3D – to shoes and packaging.
We created a catalogue brochure and trained the hostesses to provide detailed descriptions about the product and the processes that made it. It was a fantastic event, and I thoroughly enjoyed working on it. The members were very happy they could talk about their products, explain how they use certain materials, and advise on the technical problems that arose.
The second event was the Southern European Print Congress, which FESPA Italia organises in partnership with three other national associations, including FESPA France, FESPA España and the Portuguese Apigraf. The content here is high-quality, we address various up-to-the-moment topics, and it is a good demonstration of what is currently going on in European printing.
At the end of the day we want to facilitate our members to do business
It is an exceptional event for networking; many of our members exchange knowledge and business advice and end up collaborating on international projects. At the end of the day we want to facilitate our members to do business.
Is there a particular technology you have found that benefits your business?
At FESPA Italia, data is crucial for our marketing and communications as we can reach our membership through methods other than contact details. The data gathered through the behaviour of members when they receive newsletters, for example, shows us their interests. It is crucial to determine what is of interest to those readers, and therefore our database and its data must be accurate.
In the industry at large, robotic technology is interesting more and more of our members. As well as automated activities such as lifting and moving to assist production workflow, robotics can include executing very precise movements. For example, one of our members who prints on glass – and requires this extremely precise movement to move bottles on his production line – is veering more towards robotic technology. Another member has asked if we could organise sessions on it. FESPA Italia organises 'Aperitivo', an event where we bring together all our members for a drink and a chat. We invite one or two experts on a particular topic and we talk about a specific subject. The request for the first talk of 2019 was robotics.
Is there a key change that you would like to see happen for the benefit of the industry?
Moving further towards digital technology is important. This does not mean dropping traditional printing, but accepting the way the world and our culture are moving – digital is everywhere in our lives. We no longer make a distinction when we are doing something digital or traditional. When I have my phone in my hand I don't think, "Oh, I am using digital technology to text." The market needs to understand this because the requests for digital will become more and more common.
Tailoring your business to people's needs and desires is key for the future, but some printers are still uncertain about digital
Personalisation is also a key issue: studies show that people are prepared to pay 20% more to have something personalised: that's a huge slice of business! Tailoring your business to people's needs and desires is key for the future, but some printers are still uncertain about digital. However, you can still use digital and traditional together: use digital when it is more convenient or when the request needs to be 'just-in-time', and use screen printing on other occasions.
What do you value most about FESPA?
I love absolutely everything about FESPA. You can find out anything you need to know about technology because technological competence is everywhere. FESPA is a huge family of 37 associations, so you can reach whoever you want to. If I want to talk to someone in Greece, I can pick up the phone, call FESPA and I am directed to the right person. Obviously, I love all the activities that FESPA organises, including the exhibitions, as well as the technical guides and the many resources.
---
Quick-fire questions with Valentina
Do you have a favourite quote or saying?
Life is 10% what happens to you and 90% how you react to it.
How do you unwind or relax at the end of the day?
In my kitchen near the fireplace, with a glass of white wine in my hand.
---
Become a FESPA member to continue reading
To read more and access exclusive content on the Club FESPA portal, please contact your Local Association. If you are not a current member, please enquire here. If there is no FESPA Association in your country, you can join FESPA Direct. Once you become a FESPA member, you can gain access to the Club FESPA Portal.