People in Print
The coolest fridge display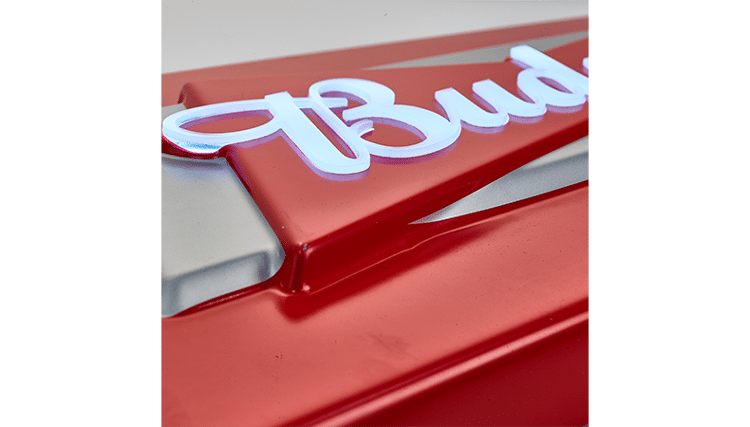 Screenline in South Africa won a 2020 FESPA Gold Award in the display and POP on plastic category with a Budweiser fridge door display. We spoke to Marketing Director Nico de Greef about the firm's success.
This selectively lit fridge door cover for beer giant Budweiser was produced by screen printing multiple layers of red, metallic silver and opaque black ink. 1700 units were then vacuum-formed and fitted with clear laser-cut raised LED backlit lettering. Judges loved how the combination of printing, forming and integral lighting stimulated brand presence at point of sale.
What was the brief, and what were you attempting to achieve with the work?
Our client required a solution to enhance the look and feel of the fridge door at the POP to draw consumer attention to the brand.
What are the benefits of the material choices that you made?
It was imperative to use the right substrate that could handle the vacuum forming depth and maintain strength for the fridge to be used on a daily basis.
What were the key technical challenges involved in the project?
The layers of ink were key to a successful outcome as we had to ensure that the light should not show through internally from the fridge but only where required. This was not as simple as initially thought, especially when your ink gets stretched during vacuum forming, with the multiple layers applied to create the block-out effect.
How did you overcome those challenges?
With the use of the correct screen mesh, the layers printed well, and with ink make-up we achieved a striking outcome.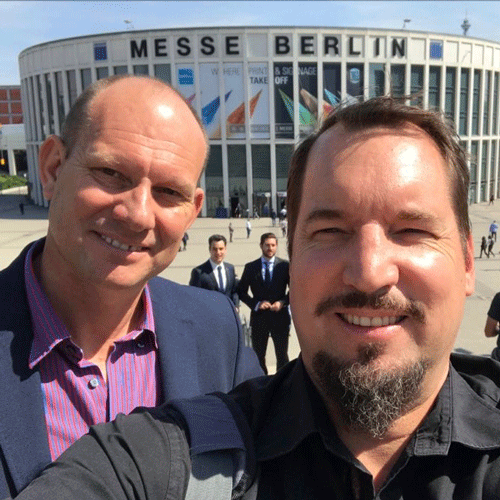 Neil de Greef, Managing Director, and Nico de Greef, Marketing and Sales Director, Screenline
What do you think you offer clients that competitors don't?
Passion. The passion we still have for screen printing as an art and using it to achieve this type of work – not just at the press of a button as you often find with digital printing these days. Dealing with clients in a way that they can feel your excitement and connection making a project like this and then achieving the end goal is so much more satisfying.
What are the key changes in technology that are influencing the industry right now?
Screen printing may be a dying art, but it still has its place in the market with certain products and high-volume printing at lower production cost and higher colour precision. Digital has also been welcome at Screenline since the early 2000s. Digital is getting better and faster and adds excitement to the future of print. But it's been great to see these two methods of digital and screen grow side by side.
How will winning this award change things for you?
In the middle of the pandemic, this achievement was a morale booster. It filled our company with pride and has given us the motivation we need to move forward and continue to fight in these difficult economic times.
How do you see your business expanding in the next five to 10 years?
Screenline has been a key player in the South Africa market for close to 50 years, and we see growth in offering a turnkey solution for our clients. We can see ourselves working through the whole project, from concept design to print and then final installation of the product.
What's the most important business tip or trick you could pass on to our readers?
Follow your passion and harness your emotional intelligence.
Anything else you want to tell us?
Tomorrow is another beautiful day.


Become a FESPA member to continue reading
To read more and access exclusive content on the Club FESPA portal, please contact your Local Association. If you are not a current member, please enquire here. If there is no FESPA Association in your country, you can join FESPA Direct. Once you become a FESPA member, you can gain access to the Club FESPA Portal.