People in Print
Stay competitive with artificial intelligence: the new reality for print businesses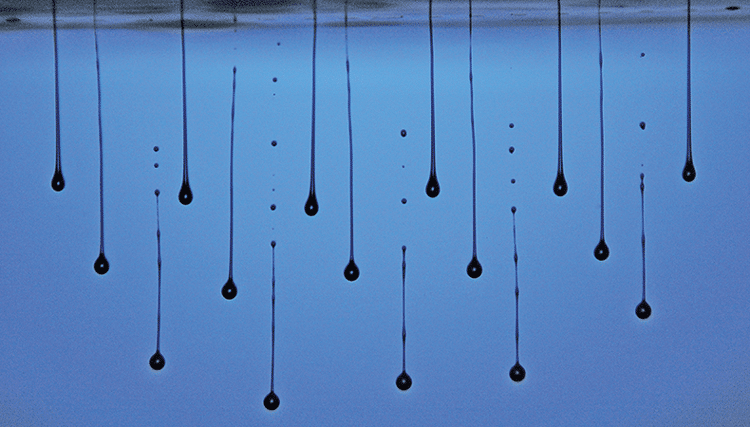 In the second of three articles with US print-trade expert Mark Coudray, we look at how artificial intelligence (AI) and innovative business philosophies can future-proof your company.
"The graphics space has essentially moved from an analogue world to a digital world," Mark Coudray says.

"The analogue world had high set-up cost on the front end and very expensive machinery, so you had to print a lot of units to get the cost per unit down.

"The digital world is a unit of one. So, you have this huge opposition between the basic business models. In every possible space, whenever digital enters, it changes it forever – digital never goes back to analogue. Once you introduce digital and the unit of one, there is a whole new range of parameters and factors that need to be considered."

Mark understands the specific demands and restrictions of the print industry as well as anybody. In 1973, he founded Coudray Serigraphics, which specialises in screen printing premium quality technical apparel, pioneering many of the technical foundations in common use today.
New opportunities in a fragmenting business
As founder and principal adviser with his second company , business consulting firm Coudray Growth Technologies, he also has a broader appreciation of how print's specific issues fit into the wider business landscape.

"What's happening is the markets are fragmenting into segments," Mark says. "You've got segments that are based around identification, such as the label market, which creates specific types of warning signs or identification labels. Then you've got a marketing component, where there is a marketing message being conveyed. Then you have functional print, where the print is no longer communicating but it is creating a function, such as electrical or insulating or optical.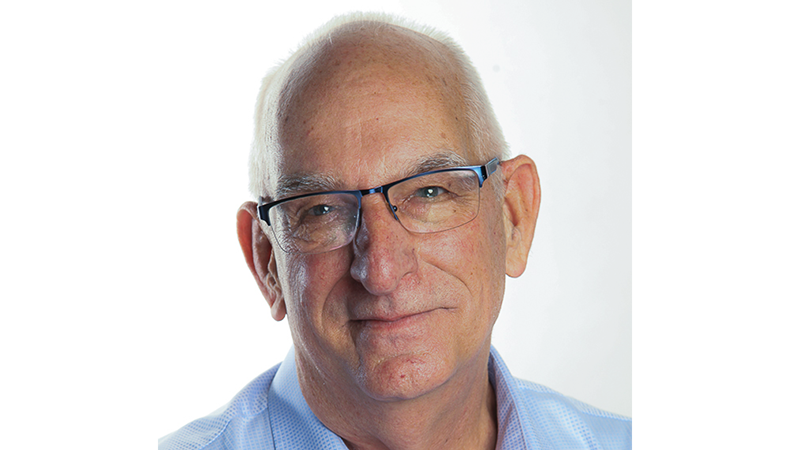 "So you have this fragmentation of areas and, in the process, everything that was in the analogue sphere is now compressing into a unit of one. Printers are trying to find new markets and new segments, new differentiation that sets them apart from anybody else in the print space. Quite honestly, time is running out for anybody who still thinks that their business is just about putting ink on something."
Graphic communicators
Indeed, Mark believes there are still far too many people in the print industry who have failed to grasp this new reality.

"What's happening is the vast majority of people in the print space, the graphics space, don't understand the full significance of the evolution," he says. "They understand their core business is communication, through graphic means. Of course, graphic communication could be through print, but it could also be through photography, video, television, the web – any of a number of things. As printers, we have gone from being ink on paper, or ink on fabric, or ink on whatever, to being graphic communicators.
The challenge for businesses of all types is to maintain a uniqueness that sets them apart
"Now the market is shifting towards instantaneous change. Everybody has instant access and the average attention span has dropped to eight seconds – and that's not an exaggeration: eight seconds is the documented attention span of Generation Z. They've grown up with 100% digital devices and their lives are about swipe left, swipe right, scroll, text, and their attention span is extremely limited. So the challenge for businesses of all types is to maintain a uniqueness that sets them apart."

In our previous article with Mark, we spoke about the effect that AI is having on day-to-day print processes, but in the long-term business outlook, AI can also play a significant role in trying to achieve this uniqueness.

"What got me interested in AI in 2015 was the ability to take any company in any space and make them competitively unique. That means, making them a monopoly, making them a unit of one," Mark says.

"Even when you have made a company a unit of one, as soon as their offering hits the marketplace, it begins to degrade and move from unique to commodity. That's the natural flow of anything: it moves towards commoditisation as more people compete on that same basis. As a result, it becomes price-driven and that's the lowest level of commoditisation when the market tells you what it is willing to pay for whatever it is that you are producing.

"In my consulting business, I use the AI model to not only identify the competitive uniqueness – which I can always find right away – but to extend the model to create competitive durability. Competitive durability means not just finding uniqueness on one component, but now finding uniqueness in a sphere of 24 different components."
Competitive uniqueness
Mark's long-term business philosophy – which can be applied to businesses in any market, although it has been well tested in the print trade – revolves around the idea of enhancing uniqueness to maintain competitiveness.

"Many times, I'll find two or three uniqueness situations in a business that concur at the same time. That makes it really hard for a competitor to figure out what that business is doing because they might only focus on the technical aspect of the print, or the message to the market, or the viewpoint of their own particular biases. What I try to do is expand the sphere of the bias perspective so a company has multiple points of uniqueness.
Mark's long-term business philosophy revolves around the idea of enhancing uniqueness to maintain competitiveness
"This creates competitive durability because it takes your competitors a certain amount of time to figure out what you are doing. Even when they figure out what you are doing, the third step of competitive longevity comes into play, which is the time it takes for them to create a competing project or product.

"Then, as soon as a competitor project matches yours, we release version two with a whole set of new unique elements, which demoralises the competition and they have to go through the same cycle again. Eventually in my model, competition becomes 'co-opetition', where your competitors become co-operative with you and you both benefit. It stops being a zero-sum model and becomes a more optimised model based on this uniqueness framework."

While the challenge of commercial competition has been around for as long as the very notion of trade, this innovative approach – at a time when the challenges facing printers are growing ever more varied and critical – could be the difference between thriving and being a victim of the digital age.
To find out more about Mark and his own unique approaches to print, visit coudray.com
Become a FESPA member to continue reading
To read more and access exclusive content on the Club FESPA portal, please contact your Local Association. If you are not a current member, please enquire here. If there is no FESPA Association in your country, you can join FESPA Direct. Once you become a FESPA member, you can gain access to the Club FESPA Portal.