People in Print
Slowing down fast fashion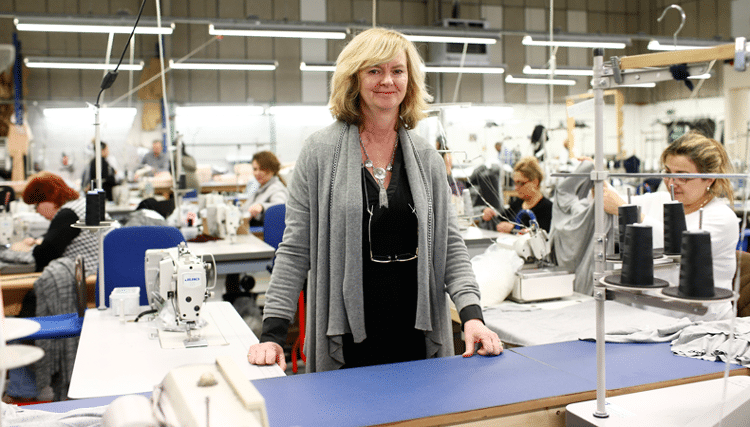 As the founder and CEO of London-based not-for-profit garment manufacturer, Fashion Enter, Jenny Holloway wanted to do things differently. Now, with COVID and Brexit reshaping the commercial landscape, her ideas have never been more relevant.
Jenny Holloway knows how the garment sector works. After more than 30 years in the fashion industry – first as a buyer for UK firms Littlewoods, M&S and Principles for Women, then six years as an industry advisor on government-funded initiatives such as the London Fashion Forum – she should.

However, when she started up Fashion Enter in 2006, she decided she wanted to do more than just run a successful business.

"Back in the 1990s, I lost a business that I'd had for 10 years through an unscrupulous third party who I had trusted. I think the shock of being so stupid and naïve made me think that if that's what money does to you, then I'll become a social enterprise and do some good," Jenny says.

"So, Fashion Enter was born out of the roots of the London Fashion Forum. We wanted to help young designers and new brands, and we gave them really honest, practical and pragmatic advice. Our roots are very much in social enterprise, sustainability, ethical trading and generally about helping people to succeed."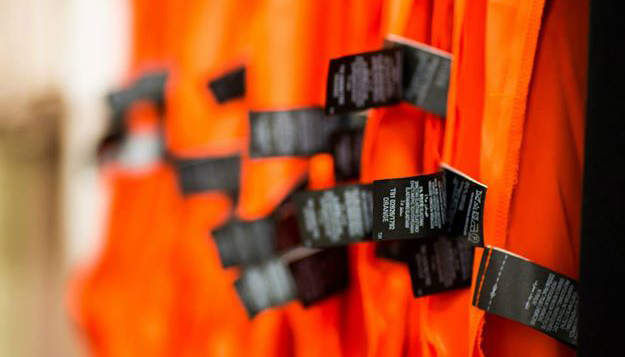 From store to factory floor
Fashion Enter began life in a store in a shopping centre in Croydon, but Jenny realised one of the constant challenges for young designer brands was finding a reliable production base. To solve this, she put together a small team who could make samples. That attracted the eye of internet clothing giant Asos, who commissioned Jenny's team to make its press samples.

"Then very fortuitously I met Nick Robinson, who was the CEO of Asos, and I made a very casual comment along the lines of: 'If you're going to do speed-and-response fashion, then you actually need to have a factory in the UK to turn around production really quickly,'" Jenny says.
We could have made a quick buck, we could have subcontracted out, we could have not paid people properly, but we did everything correctly from day one
"He said, 'That's a very clever idea – how much would it be to open a factory?' Quite truthfully, I didn't have a clue but I wasn't going to let that opportunity slip by so I said, 'I think about £250,000.' Then, within four weeks, we had £230,000 deposited in our bank and we opened a factory."

As the in-house, short-run production facility for Asos, managing a factory became something of a trial by fire and Jenny says it took a couple of years before everything was working well.

"The one thing I was proud of, though, was that we didn't compromise our standards or our ethics. We could have made a quick buck, we could have subcontracted out, we could have not paid people properly, but we did everything correctly from day one."

"That has put us in very good stead and it has taken 12 years, really, for the rest of the industry to catch up with where we were. We have deep foundations of quality and standards, and today – where retailers are looking for traceability and sustainability and ethical manufacturing – that counts for a lot."
Enhancing productivity
Good intentions alone, though, are not enough to guarantee success and Fashion Enter has used technology and performance-related pay systems to maximise productivity.

"The unique aspect of the company is that we genuinely want the best for everybody that we work with. However, we got to a point where we had slow, medium and fast machinists. Although there was differential in pay between them, it made absolutely no difference to productivity and that was effecting the business," Jenny says.

"We found an inspiring web developer called Mark Randall who had a critical path system. I said, there has to be a way of monitoring production and getting real-time data. It took four years to perfect the Galaxius system that we use today, but now we know who made exactly what stitch on what garment, at what time and what they earned. The system is absolutely fantastic and our productivity shot up 60%."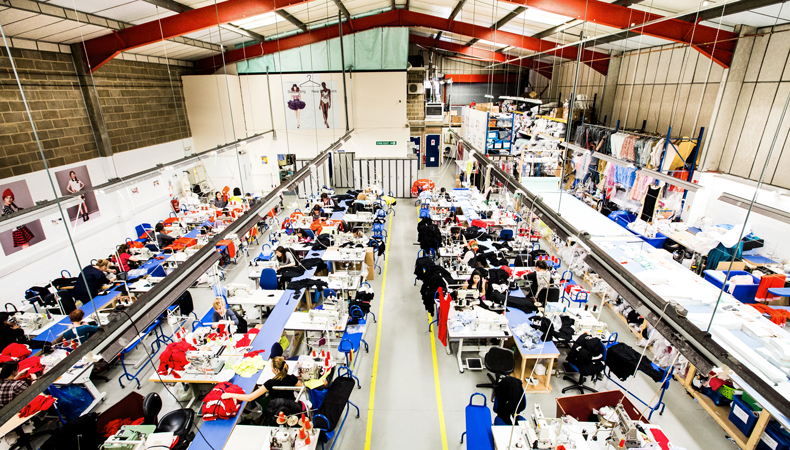 The Fashion Enter factory in Wales
As well as increasing productivity, Fashion Enter has also expanded significantly, with a major recent development being the opening of a new factory in Wales.

"Wales came about because of the demise of Laura Ashley. I just couldn't believe that these stitchers – some of whom worked for Laura Ashley for 44 years – were out of work," Jenny says.

"I also thought, when are you ever going to find 60 to 90 stitchers in one area? To find a skilled workforce of that magnitude is unheard of. Within five weeks of taking on a derelict basement we have turned it around and we opened the factory about a month ago. It's great for the local area in Newtown as well – these are good, hardworking people that really didn't deserve what happened to them."
Looking to the future
Wales isn't the end of the burgeoning Fashion Enter empire. There is the Fashion Capital website, business mentoring, apprenticeships and a wide range of special projects, and Jenny is also looking towards the future with Fashion Enter's Fashion Technology Academy, which trains the stitchers of tomorrow. Throughout the entire organisation, a combination of simple measures and emerging technology is used to support environmental responsibility, such as the UN Sustainable Development Goals.

"We really believe in technologies such as Optitex and other 2D and 3D technology that helps save on samples, buying of fabrics and labour. When we opened up the technology academy, we ordered £230,000 worth of software, which we are happily using to teach a new generation," Jenny says.

"In terms of sustainability, we also do everything from reusing printed photocopier paper to putting waste fabric into the academy, and smaller scraps we give away to schools or designers who make bikinis out of them.
Among the public, I think there's also an awakening, a realisation that things can't carry on as they are
"I think that sustainability should feature at absolutely every touchpoint of the garment-making process. We've always said that we won't import fabrics. We import the yarn but knit it in Leicester. We get all of our fabrics from Leicester and we've created our own slow fashion collection called 'Belles of London', which we're only making to order. The wool we use for that is from Huddersfield and the silk is from Macclesfield. So, we've tried really hard to get every element of sustainability into everything that we do."
Change is coming
That move into slow fashion is another interesting development. Jenny believes the combination of the drive for sustainability with the more immediate challenges posed by COVID and the exit of the UK from the European Union, means the fashion industry in the UK is changing.

"I think that British retailing is incredibly short-sighted. I look at what Inditex is doing and how it has really invested in its supply base and vertically integrated backwards. For the life of me, I cannot understand why retailers now aren't joined at the hip with their supply base, especially in the UK. But I think industry is starting to wake up to the idea of Brexit and the potential problems that might come with importing from outside Britain," Jenny says.

"Among the public, I think there's also an awakening, a realisation that things can't carry on as they are. People still want to have fast fashion – perhaps their disposable income isn't high but they want to go out in something new on a Friday night. I wouldn't judge anybody for that; through all generations, we've always had low-cost fashion. But I do think that people are thinking more about, where does that t-shirt come from if it only costs £1.99?

"The one thing that is missing at the moment, which really needs looking at, is the recycling and upcycling of clothes. We are talking to an organisation that has a major operation recycling carpets into fibre for various different product uses. But what about all the clothes that we throw away into landfill? We should be able to recycle that, too. There are a lot of wonderful things that are happening, but I think we can go a lot, lot further."

Essentially, though, perhaps the fashion retail world just needs to catch up with what Jenny learnt when Fashion Enter began.

"What I have realised going from retail as a senior buyer into manufacturing is, the skill base isn't with the retailers: the skill base is with the manufacturers," Jenny says.

"Anybody can select a garment, anybody can do an illustration. But to actually make that garment – with all the cutting, and the finishing, and the patterns, and the stitching with four or five different machines – that is skill-based. And I think it is quite sad that that is still not recognised by retailers yet."


Become a FESPA member to continue reading
To read more and access exclusive content on the Club FESPA portal, please contact your Local Association. If you are not a current member, please enquire here. If there is no FESPA Association in your country, you can join FESPA Direct. Once you become a FESPA member, you can gain access to the Club FESPA Portal.