People in Print
Ready to restart: point of purchase print after the pandemic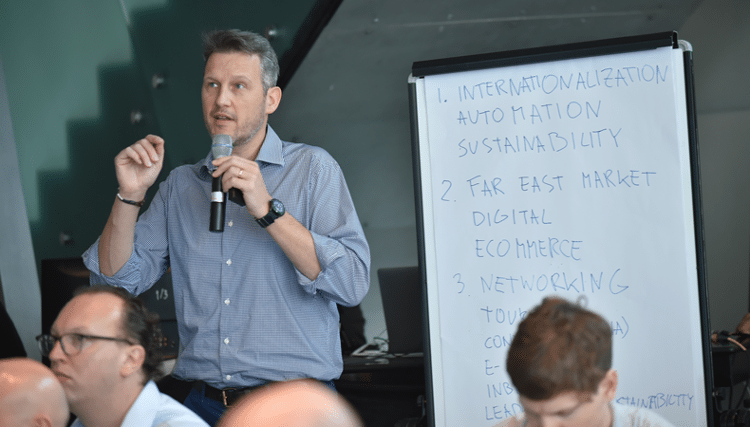 Thierry Pauwels, Corporate Responsibility Manager and HR Advisor at POP Solutions, says this is a great time to reconsider our needs, aspirations and talents.
What effect is the crisis having on your business and how are you managing to deal with the COVID-19 epidemic?
POP Solutions has not shut down entirely, but it has adapted to lower order volumes, including temporarily furloughing staff.

Alongside social distancing and staff welfare, which have remained a top priority, our focus has been on crisis management while trying to cope with uncertainties in our supply-chain. Also, changes in customer behaviour, production staffing and their impact on financial viability. Every day is a new day. We need to be in constant communication with all stakeholders in order to respond to a range of new challenges.
What practical advice can you give to those in your sector who are struggling?
The first consideration is always the wellbeing and the health protection of those around, closely followed by constant appraisal of the financial implications of reduced sales during the pandemic. Next, prepare your strategy for adapting to the new normal after COVID-19. Taking external advice from your financial advisers is critical to ensure that you are benefiting from any relief schemes and planning cashflow in the short to medium term. Here is a link to a recent article that addresses these considerations in more detail.
Become a FESPA member to continue reading
To read more and access exclusive content on the Club FESPA portal, please contact your Local Association. If you are not a current member, please enquire here. If there is no FESPA Association in your country, you can join FESPA Direct. Once you become a FESPA member, you can gain access to the Club FESPA Portal.