People in Print
Pedro Jacques de Sousa of DGI: my 30-year passion for print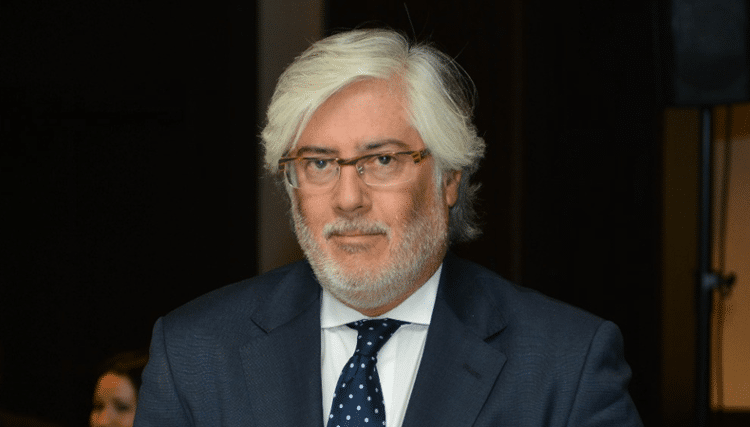 The International Executive Director of Digital GraphicsGroup International (DGI), talks about almost three decades in print, growing businesses into new markets and the importance of networking.  
How did your career in print start?
In 1992 I was asked to become the representative of the French group Affiche Européenne in Portugal by a French friend. At the time, this was the biggest wide format group in Europe, with factories in France, Belgium, Poland and the UK. I didn't understand anything about printing, and thought: How am I going to do this? So I turned it down.

A year later, after dinner in Paris with the same friend in the printing business, he asked me if I would like to make a quick visit to his factory? "What, now? At almost 1am?" I said. "Yes, we work 24/5," he said. When I was inside what was then the biggest wide format printing house in France, I was astonished and suddenly understood all the possibilities of selling into my home market of Portugal. A week later I was signing a country manager's contract to start selling printing outdoor and indoor posters to Portugal.
How did you grow that business?
At the time, I had seven years' experience in marketing and point-of-sale media, and many contacts with the big FMCG [fast-moving consumer goods] companies and advertisers. Print was one more product to place in my market. All productions were made across multiple factories, mainly in Paris, but I very soon started to work with all of the group in all factories to keep up my contacts. These included my old friend Christian Duyckaerts [now FESPA President], who was the manager at Hami Screen in Belgium.

It was not an easy task because we were always in a rush to send artwork by DHL and had to import all our products by truck or air freight. But I managed to increase us up to a maximum limit of €500,000, when it was a good to buy a local printer.
The smell inside the factory and the noise of the printing machines was like music to me
In 2000 the group merged with Hecht in Belgium and later with Eclipse in the Czech Republic to form the Impression Group – the biggest in Europe with 14 factories, 32 commercial offices and €100 million in revenue.

In Portugal, after making multiple approaches to existing printers, the group bought the only printer available for sale at that time – the smallest one with only two screen CMS and one colour. In seven years, we became the number one in Portugal with all three technologies: screen, digital and offset. From this stage the growth and innovation were permanent, until the last operation I made in 2010: a merger with our main competitor to become the biggest in Iberia with 110 employees and €15 million revenue. Today it is still the largest printing company in Portugal. I left the group in 2012.
When did you realise your job would become a passion?
I was always passionate about bringing innovation and new products to the market. Printing showed me that every day was a different day, with different products and different ways of being creative. The smell inside the factory and the noise of the printing machines was like music to me.
What motivates you?
Being innovative and a continuous open-minded networker. Learning from others and always looking for evolution. I always think: where will the market be in 5 to 10 years? If a new product is set to compete with ours, I prefer to start working with it immediately rather than being left behind. If I came back from a trade show with nothing new, I never felt it was a waste of time, but a confirmation that I was up to date!
What is the single most important change you've seen over the past 30 years in wide format?
The way that the printing industry has entered into every aspect of our lives. We used to see printing as a tool to communicate. Today we dress with it, walk over it, sleep under it and live surrounded by printing solutions.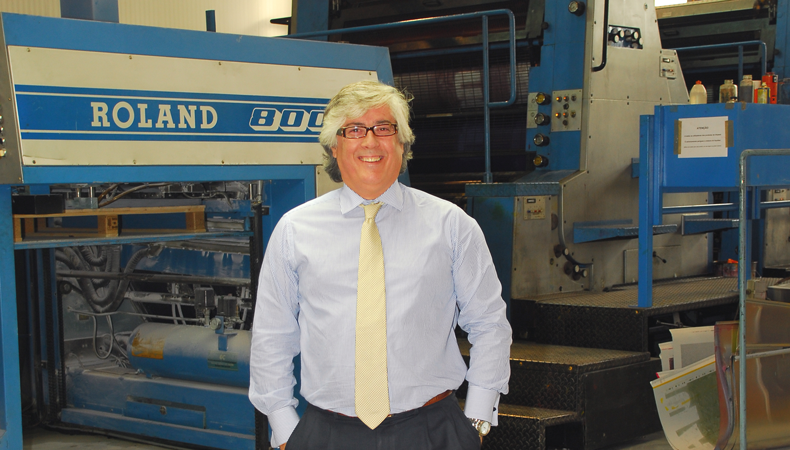 How have you built up DGI over the years?
DGI was founded in the US in 1984. It is an exclusive group of industry CEOs, with unique sharing, friendship and trust values. We have exclusivity in each country, which gives our networking a unique value to our members. A member must be invited and be successful, innovative and open with the other members. If we target a new member from an existing country, the existing member has to give their approval. I joined the group in 2009 as the Portuguese member, invited by my friend Hwie-Bing Kwee from Omnimark NL.

Today we cover all continents, but still prefer quality over quantity. Size of business or your age does not matter. We have members with businesses worth €5 million to €350 million and from 25 to 75 years old, start-ups, first, second, third and fourth generations.
What challenges are you currently facing in your role as International Executive Director of DGI?
In 2013, when I took on the job, my mission was to make DGI more professional and keep it growing, all the time keeping our unique DNA. I also wanted to increase the content and networking opportunities at our annual summits. These consist of four full days of great networking in a family ambience with a mix of business and social agendas.
How do you see DGI's relationship with FESPA?
FESPA has been a very good partner for many years and a source of knowledge and innovation for the industry and our members. It is a world-leading organisation in this sector; both sides approach each other with opportunities to give more value to our members and let them engage more closely. Our organisations have totally different sizes and missions, but we both see opportunities in countries where either of us is not yet present.
After COVID, what shape will the industry be in?
I can only think positively and say that we will be stronger! It has been a big test for all those who are able to adapt and rebuild. All players in the industry, from printers to manufacturers and vendors, are working together to face this incredible situation, not only as an industry but as a human experience. I think we will be more motivated than ever to continue growing and innovating.
How do you like to relax?
Last-minute short breaks, preferably under the sun on an empty beach and with no mobile phone. I prefer to be unreachable and recharge my batteries rather than be in the hospital from being overworked. No one is irreplaceable, and we must trust in our teams!
We used to see printing as a tool to communicate. Today we dress with it, walk over it, sleep under it and live surrounded by printing solutions
Any words of advice for those starting out in the industry today?
All customers want is a final product that fits their needs. Think about a service you can give them by filling up the capacity of your existing printers. It is almost impossible today to be totally up to date in technology and solutions. So, use what the printing industry has to offer you.
Sum yourself up in three words.
Determined, dreamer, networker!

Become a FESPA member to continue reading
To read more and access exclusive content on the Club FESPA portal, please contact your Local Association. If you are not a current member, please enquire here. If there is no FESPA Association in your country, you can join FESPA Direct. Once you become a FESPA member, you can gain access to the Club FESPA Portal.