People in Print
Meet new FESPA Board member Wouter van As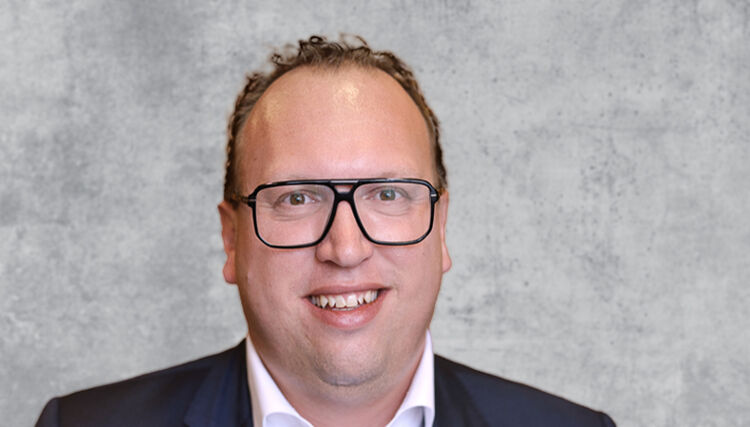 Wouter van As's family business has been innovating in the Dutch printing industry since 1934.
"My grandfather started our company in 1934," Wouter van As says. "He had a bookshop, but people kept asking him for business cards and letterheads. To start, he commissioned these from a printer. Then he thought, maybe it would be better to produce it myself. He borrowed some money, bought a press and that's how the company began."

In the almost 90 years since, the Van As company has become a preferred partner for its customers in the Netherlands. It now has a workforce of 50 spread across two facilities: one in Amsterdam, and another at its headquarters in Oud-Beijerland on the outskirts of Rotterdam.

While Wouter always expected to work in the family business, it came sooner than he imagined. After studying business administration at the Erasmus University Rotterdam, in 2005 he returned to Van As to help out on a major IT project. In 2008, he became a director and co-owner, and is now Commercial Director, having taken over from his father.
Our family company
"When I took over the business, it was during the Lehman Brothers collapse and the financial crash in 2008. We had significantly less revenue, so we started to think we needed a different strategy," Wouter says.
We felt that if it was difficult to print on, not everybody would make the effort to invest in the technology, so with this we could be different
"We were an offset commercial printer, but we also made a lot of calendars. These were a niche product where we differentiated ourselves from the competition by making something special. That philosophy – to be different from other printers – is part of the DNA of the company.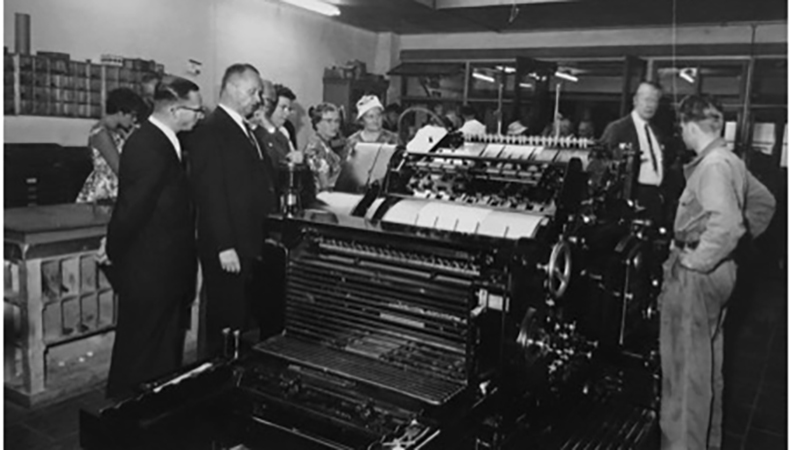 The Van As company has been innovating for almost 90 years
"In 2009, we decided to keep the calendars, as we liked the direction they were going in, but we felt that commercial print would only decline, so we needed to offer something else. After some strategic sessions we decided to look at point of sale [POS] materials for brand owners and retailers. That's when we discovered that we not only needed offset presses but also large format printers. And that's also when I encountered FESPA for the first time, because when you are focusing on large format printers, there is one show that you need to visit, and that's the FESPA Global Print Expo.'
Static start
Today, Van As no longer offers commercial printing but large format printing is a major part of the company, with POS production and calendars being the key products.

"Static paper [self-cling vinyl] was our first product when we got into POS – actually, it made the decision for us to go into POS," says Wouter. "We saw the material and we thought, this is an interesting material because it's very difficult to print on. We felt that if it was difficult to print on, not everybody would make the effort to invest in the technology, so with this we could be different.

"Static paper is a polypropylene material that sticks to a wall without any adhesive. This makes it very easy to apply and very easy to remove, and it also leaves no residue. Retailers love it because they can let the staff in the shop install it. So that was our first POS product that starting things rolling. And retailers who bought our static paper products then asked if we could do displays or floor stickers, so gradually we grew into this business."
The FESPA family
After five years as president of the Dutch FESPA Association, this year Wouter was appointed to the FESPA board.

"I am very honoured to be asked to join the board, and also very happy that I was elected," he says. "Where I really think I can contribute is with my experience: I have seen the changes in the market and the innovations they have brought, and how you can use these things to keep your company profitable. I feel that FESPA understands these changes and I look forward to contributing from my experience. I think I can bring a fresh perspective and possibly some new ideas and innovations. Of course, first I'm going look closely at how FESPA works, but I hope I can add value.
There is a growing need for entrepreneurs to network with other companies
"There is a growing need for entrepreneurs to network with other companies. That is what we need to facilitate at FESPA – and with FESPA you can network internationally. In fact, that's the unique quality about FESPA: it's international. Normally, if you are connected to an association, it's local and it feels like you're talking to competitors. With FESPA you don't get that feeling – it feels more like a family, and everybody wants to help each other. That makes it easy to discuss your challenges."

Now, with a greater presence within FESPA, Wouter is looking forward to playing a bigger role in helping the printing industry innovate and support its members.

"It's true that many of the challenges we all face in the printing industry are essentially the same. The details may change from country to country, but at heart they are the same challenges. So, it's good to be able to talk to other people about them – sharing the problem is always half the solution."
Become a FESPA member to continue reading
To read more and access exclusive content on the Club FESPA portal, please contact your Local Association. If you are not a current member, please enquire here. If there is no FESPA Association in your country, you can join FESPA Direct. Once you become a FESPA member, you can gain access to the Club FESPA Portal.