People in Print
Meet new FESPA Board member Alberto Masserdotti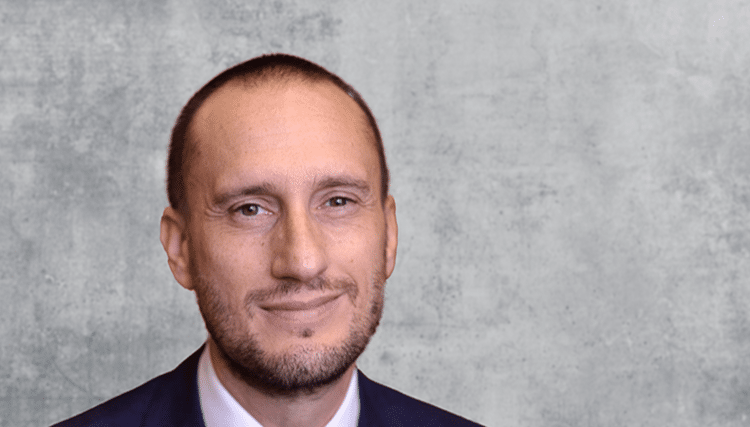 Alberto Masserdotti, head of digital printing pioneer the Masserdotti Group in Italy, celebrates his appointment to the FESPA Board.
What are you most looking forward to promoting when you are elevated to the board? What do you bring to the table?
Sitting at the FESPA Board table will be a totally new experience for me, with new rules and new structures – so firstly I will simply listen and learn! I bring with me considerable experience from the Masserdotti Group in the world of digital printing which was established in 1967. The interesting and challenging mix that has been created with the world of digital signage and the multimedia world in general... I think this is a good starting point.
Can you give us a brief description of your experience and achievements that have led to you joining the board?
I entered the world of graphic arts from an early age, working alongside my father. At 16 I started working as the IT Manager of the Masserdotti Group. I graduated in literature and philosophy, then in 2003 I became Head of Marketing and then Commercial Director of the Group. Later I was appointed the Group's Chief Executive Officer.

In 2011 founded Domino Sistemi, a company that sells monitors, LED and video walls, digital signage and smart solutions – mainly via e-commerce. Today the Masserdotti Group is composed of three companies: Gruppo Masserdotti for digital printing, Domino Sistemi for the multimedia world, and OnFrame for lightboxes made using sustainable fabrics.
How important is FESPA in the modern world of printing?
Personally, I believe that today FESPA is the only hub in the world for true professional international networking in print. I attend many fairs and expos, but I love how in FESPA the professionalism is within everyone's reach. With the member companies of the FESPA Associations, the professionalism of the people you meet is "certified". As President of FESPA Italia, I know that the Association leads to finding "real" professionals to network with. This is fundamental to the spirit of FESPA.
How are you becoming involved in home décor and the sustainable future of those products?
The popularity of dye sublimation fabric in digital printing has really increased and production has seen significant growth. Sublimation allows printing on recyclable fabrics with VOC-free water-based inks and is completely odourless – ideal characteristics for use in indoor environments. So, in recent years we started a green certification process. I also decided to create a new company, OnFrame, to produce light boxes with certified sustainable green fabric and to sell products for home décor ... so we created two ecommerce sites: Onframe.com for lightboxes purchased through our configurator, and Kameleon.store, an e-commerce site selling completely green and digitally printed home décor products. These are all customisable, so a community of creatives can be part of the business by uploading their creativity to the site!
Why is digital signage an exciting area?
We have been working in digital signage since 2003. Today Dominodisplay.com (a Domino Sistemi brand) is Samsung's first partner in Italy. I believe this is a rapidly expanding area, particularly in the post-COVID era, precisely because we are experiencing digital transformation, and technologies are converging rapidly.
Become a FESPA member to continue reading
To read more and access exclusive content on the Club FESPA portal, please contact your Local Association. If you are not a current member, please enquire here. If there is no FESPA Association in your country, you can join FESPA Direct. Once you become a FESPA member, you can gain access to the Club FESPA Portal.