People in Print
Guy Tinsel: In the footsteps of Gutenberg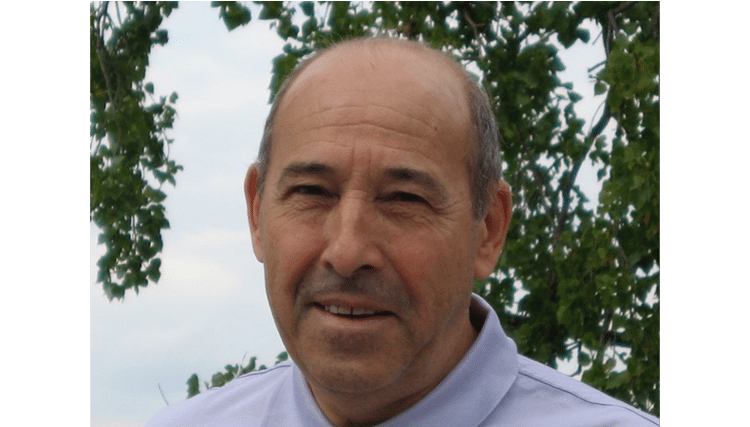 As the curtain rises on the FESPA France Congress in Strasbourg, Guy Tinsel, President of L'Espace Européen Gutenberg, looks back on a 50-year career and into the future of printing
How did you get into screen printing?
I was trained by two professors at the School of Decorative Arts of Strasbourg. My first professional screen prints were made in 1969, for the Magmod stores – currently Galeries Lafayette in Strasbourg.
What would you say to young people who want to get into the print industry/screen printing?
I would explain to them the multiple applications – industrial as well as artistic and graphic – of screen printing. In 1975, when I was printing Minitel and printed circuits, a technical manager told me that the screen printing was dead – 44 years later, it's still going strong. I am always motivated to transmit my knowledge and encourage young people.


Johannes Gutenberg, who lived in Strasbourg between 1434 and 1444, displays his famous bible in the town centre

How have you seen sustainability changing work practices?
Constant evolution in print, and the arrival of digital technology has made it possible to develop processes. The rapid evolution of raw materials and equipment in the imaging sector has increased quality and reduced production costs.
What are you most proud of in your career?
To have been part of standardising screen printing, and for my work at companies such as Chromaline. Also developing capillary film in Europe, for the company Kissel + Wolf. I still participate in technical days for K+W.
What was the most challenging job you ever did?
Printing 500,000 t-shirts for an advertising campaign!
How important is FESPA today?
FESPA must adapt to technological evolution and continue its transmission of know-how. It has threaded this link across the various associations in the world and through these exhibitions.
Tell us about L'Espace Européen Gutenberg (EEG): what are the most interesting things to see there?
Since 2004, the EEG has been working to create a centre devoted to printing and graphic arts in all its forms, from the birth of moveable type to 3D printing: the Gutenberg Centre. To date, the museum has rescued many machines characteristic of different printing professions such as typography, lithography, engraving, screen printing and offset (see picture below).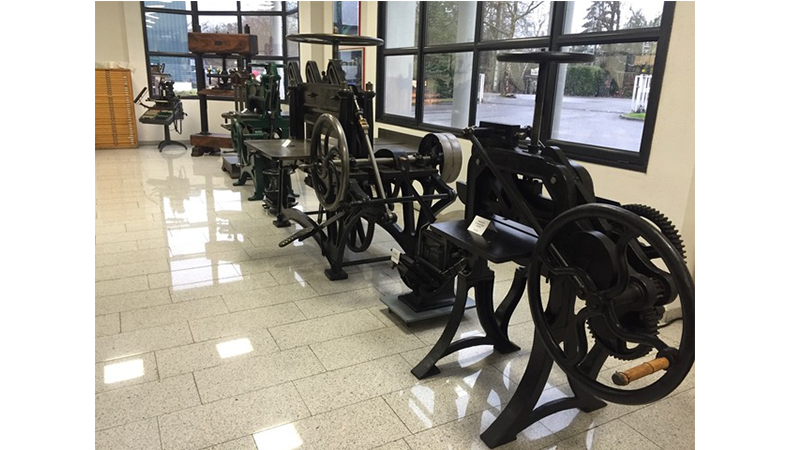 The EEG organises its Printers' Festival every two years to raise public awareness of its action. In the exceptional year of 2018, it initiated and coordinated the 2018 programme for the 550th anniversary of the death of Gutenberg with the support of the city. We build long-lasting links in the Rhine cross-border axis and the European area around Gutenberg.
What is your role in the museum?
Currently I am President of the Association. When the building is awarded to us, I will participate in the establishment of a training interface for screen printing, both for graphic arts and for industrial techniques in all sectors – printed electronics, textiles and so on.

By creatings micro enterprises, we will develop augmented reality and 3D printing as well as host university projects. It will be a place where students and artists will be able to learn and to use our tools.
What modern printing processes excite you today?
We now have the ability to print on all media: currently I'm excited about the improvement in quality and the finesse of printed electronics – as small as 20 microns. My other ambition is to work chocolate transfer with pastry chefs who nowadays can make four-colour chocolate cream!
The FESPA France Congress changes to a different region each year and this year you are kindly hosting it in Strasbourg. What special opportunities can participants expect to see during the Congress which this city is able to offer?
I invite you to visit the Christmas market, which is 450 years old – you can pass along the street where, in the Middle Ages, there were 45 printing works! I will be your guide.



One of Guy's happiest moments… presenting Michel Caza (right) with a silkscreen of Strasbourg Cathedral that incorporates sandstone powder


Become a FESPA member to continue reading
To read more and access exclusive content on the Club FESPA portal, please contact your Local Association. If you are not a current member, please enquire here. If there is no FESPA Association in your country, you can join FESPA Direct. Once you become a FESPA member, you can gain access to the Club FESPA Portal.