People in Print
An opulent performance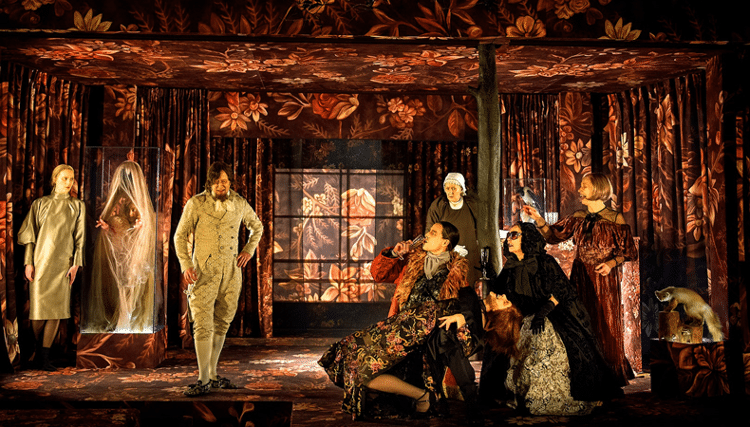 Torbjorn Johansson and Eva Théen-Johansson of Swedish digital textile specialist Tobex explain how the firm won gold in the roll-to-roll printed textile category at the 2020 FESPA Awards.
Printed fabrics adorning a complete theatre stage for a production of Jane Eyre at the Folkteatern in Gothenburg required the same luxurious surface pattern to be applied at different scales on to different fabrics, including velvet, to ceilings, drapes, carpets and garments. The firm used Mimaki TS34 onto paper before sublimation using a Klieverik calendar.
What was the brief, and what were you attempting to achieve with the work?
To show the world what we can print and be judged by true experts in the business. The firm has competed in the FESPA Awards many times, so it was a challenge to find a new kind of entry, but this task looked like it could be the one.
What are the benefits of the material choices that you made?
Tobex was able to source all the different kinds of fabric. The carpet is specially prepared for digital printing, and the velvet is a 100% polyester that can be used for many different choices such as clothes, draperies, home textile and furniture.
What were the key technical challenges involved in the project?
The biggest challenge was to make the pattern to look the same on different materials across many different sizes.
How did you overcome those challenges?
Our special RIP software. Normally we use ICC colour profiles, but we can also handle the colours by hand or in combination with the ICC profiles.
What do you think you offer to clients that competitors don't?
We have a very long history in textile printing, both conventional and digital. We are also working with RIP software that is exclusively made for textile printing, which makes it possible to handle patterns in different ways compared with the software for paper.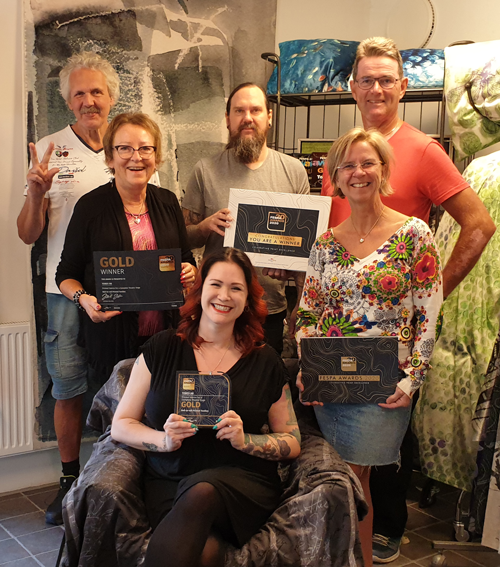 Torbjorn Johansson and Eva Théen-Johansson (far left) celebrate their win
What are the key changes in technology that are influencing the industry right now?
We are hopeful that production methods will change from mass production to "just in time". Today we produce rolls for stock which are ordered as required. Digital print techniques allow us to produce the fabric when it's sold and only produce as much as the order requires.
How will winning this award change things for you?
It will encourage our workforce at Tobex, and of course it's good for us as a brand.
What projects are forthcoming?
We print on demand, so we are always ready to serve our customers whenever they have a new project.
How do you see your business expanding in the next five to 10 years?
We see a growing market for digitally printed fabrics and also for "just in time" printed fabrics. It's not environmentally friendly to print and put into stock before you know that the fabric is sold, and customers care more and more about our planet and how things are produced.
What's the most important business tip or trick you could pass on to our readers?
Nothing is impossible – it´s only your mind that sets the limit.


Become a FESPA member to continue reading
To read more and access exclusive content on the Club FESPA portal, please contact your Local Association. If you are not a current member, please enquire here. If there is no FESPA Association in your country, you can join FESPA Direct. Once you become a FESPA member, you can gain access to the Club FESPA Portal.