People in Print
After COVID: a printing renaissance in Italy?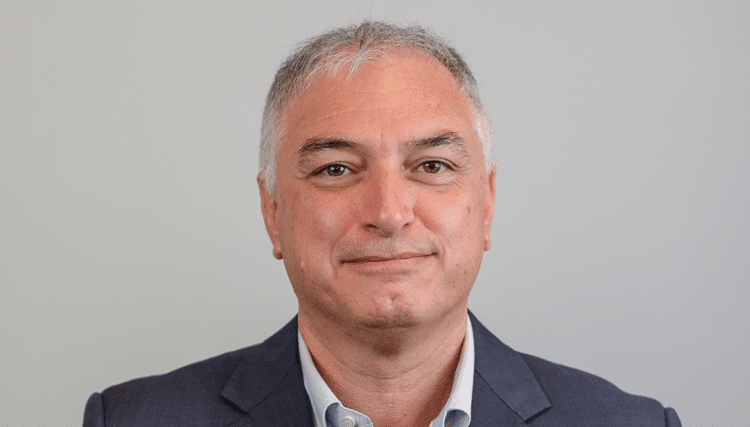 Enrico Barboglio from FESPA Italia on how printers are recovering from the COVID-19 onslaught and why the future still looks bright.
What is the state of play in Italy now after it was hit hard by the pandemic?
In the print industry, wide format and digital were affected most heavily by COVID-19: like elsewhere, all events, expos and trade shows were cancelled. The country moved rapidly to what we call here 'smart working': working remotely.

We recently carried out a survey of industry players (printers and their suppliers/vendors). Our panel found out that 80% of suppliers and vendors worked from home during lockdown, but only 60% of printers. But at the end of the emergency lockdown, most printers didn't want to carry on working from home and were keen for a return to conventional business, not just for those on the factory floor but also their sales and marketing departments.

The size of the company correlates directly to the desire to return to work. Small and medium-sized enterprises (SMEs) have been keen to return to work immediately, but the larger corporations or public sector have stayed away. There's also a difference between printers and their suppliers: our survey showed that 80% of printers wanted a return to conventional ways of working after the pandemic had ended, but only 50% of suppliers and vendors.
How did printers adapt to the new normal?
At first, many printers adapted by changing their portfolio of products – specifically to fit into a world of social distancing: face masks, signage for the floor, bumping up their e-shop capabilities. But this was never going to be enough to make up for the work lost in other areas – trade shows, events and festivals. And social distancing, we hope, is a temporary measure anyway. It doesn't solve the print industry's problems. Plexiglass visors can be made by any cutter or manufacturer – it's not an activity that can be carried out uniquely by printers. The graphics industry can add value to products from outside their segment (eg cotton face masks) by personalising them, but again the quantities of this kind of product are not sufficient.
If that's not enough, what can printers do in the future?
Automation, digitalisation and adopting Industry 4.0 (I4.0) methods of working were already a necessity for printers. That's even more the case now. The pandemic has made no difference to the need to change and progress. In Italy we have adopted the use of technology for digitalising the relationship between supplier, customer and integrator. Process was already digitalised and, under automation, I4.0 systems are becoming more common.
Are you optimistic about the future?
Looking at our survey, the lockdown period was terrible for printers. The greatest shocks were in May, when Italian printers lost more than 80% in income. June was a little bit better and saw a good comeback in business value. From September to December this year, we still expect a decrease of revenue, but only down 10 or 20% year on year. In 2021 we expect an increase in revenue.
What about the much anticipated second wave of COVID-19 across Europe?
If lockdown returns, the damage will be severe. The opinion of our survey respondents was that Italian printers are now better prepared. All sectors are battle-hardened and can deal with a new wave in a different, better way. We know what to do this time. For FESPA members, the real problem is events – trade shows and other public events. If events can be done with social distancing, it's not a problem because banners and visual communications will still have to be produced.

One of the segments with the most complicated issues is textiles: many fashion brands and retailers already have plenty of product in stock that they haven't been able to sell during the emergency. So textile printers are unsure if they will be able to sell their full complement of pieces next year – brands will either use up their stockpiles, or decide to change their business model.
What does the future print shop look like?
The printers of the next few years need to be completely automated. There may well be a need for more staff in the production realm – certainly in that of logistics. The need to serve the customer using a 'just-in-time' model can be solved by automation of the entire production process. Fulfilment is more difficult to fully automate.

Bigger is not necessarily better. We will still find smaller printers, but they will be more specialised, with a focus on niche products that customers can't find anywhere else. Otherwise, size may well be important: big printers, fully automated, general purpose. General purpose doesn't necessarily mean massive production in all fields – it means mass customisation.
What does FESPA need to do for the future?
As a global family of print industries, FESPA members need to realise they are not just printers, but sellers of a style of communication and part of a network of worldwide companies. They should look not just at printed products but put visual and digital communication front and centre as part of a global opportunity. Because of sustainability requirements, the proximity of printers to their customers will become increasingly important.
---
FESPA Italia survey of printers
Do you plan to continue some activities of your company in 'smart working' even after the end of the emergency?
Yes 20% No 80%
Have you resorted to any social safety net for your employees?
Yes 92% No 8%
What strategies did you adopt to cope with COVID-19?
Recalibrate the basket of goods sold 58%
Increase e-commerce 36%
Change export destination 6%
Wait for a return to normality 39%
Forced to close 0%
Become a FESPA member to continue reading
To read more and access exclusive content on the Club FESPA portal, please contact your Local Association. If you are not a current member, please enquire here. If there is no FESPA Association in your country, you can join FESPA Direct. Once you become a FESPA member, you can gain access to the Club FESPA Portal.