People in Print
A sign of things to come: Murat Kurdu of General Formulations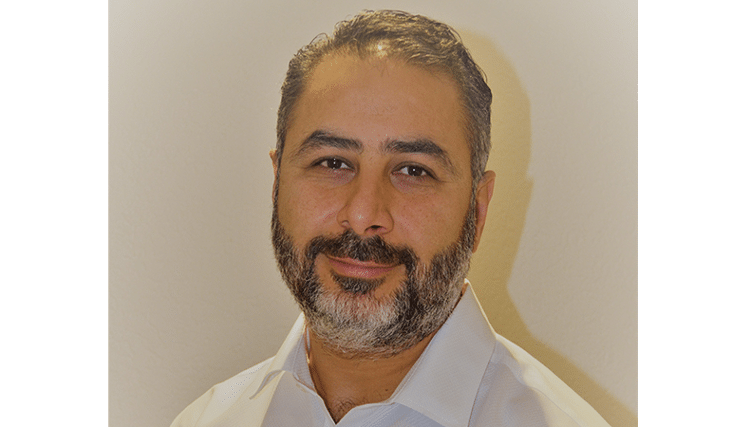 Murat Zekeriya Kurdu, Managing Director of General Formulations EMEA, looks at the future of signmaking and outdoor wraps.
Tell us a bit about General Formulations and what it produces...
General Formulations (GF) is a US manufacturer of pressure-sensitive films for sign vinyl, digital inkjet printing as well as screen and offset printing. We have several solvent and water-based coating lines, as well as one of the largest converting operations in the industry, specialising in slitting, sheeting, punching and packaging. Our corporate headquarters has 400,000 square feet of manufacturing and converting space to service the ever-growing needs of our customers.
What is your role? How are you helping to take the business forward?
I have run GF Europe, Middle East and Africa (EMEA) from Cologne since 2017. We are fully equipped in our facility with a warehouse (with space for 1400 pallets), offices and a sales and operations team. After two and a half years of operations here, we have pushed the GF range into more than 30 countries and 160 distributors across EMEA.
What excites you in print at the moment?
Over the last few years, there has been a huge evolution within the B2C market. I remember 12 or 14 years ago, when consumers started to order photobooks or canvas frames in far smaller numbers than today. Now we are seeing a huge demand around consumers' interior design on walls, vehicles, garments and so on. This customer base is so vast, and still new solutions are coming up daily. In the past, companies wanted to customise marketing on their brands and today we see consumers are customising their flats, houses, vehicles, shirts, shoes and more.

This growth in B2C demand is one of the main reasons for the success of the online printing market.
What is the next big technological leap forward in the industry?
3D printing will become stronger – but first of all, it has to become more economical in terms of investment and production. We will then see more printers in the market offering custom 3D prints.

Specially developed inks and varnishes will ensure that digital printing in construction will become increasingly popular. There is already great demand for personalised facades and walls. Since construction has a shelf-life expectation of at least 15 to 20 years, the durability of the prints has to be extended a lot. That is a possible technological leap in the future. For example, GF now produces GF285 RoughMark, a five-year polymeric conformable vinyl of 90 mic thickness, which features a high-tack solvent-based adhesive that is removable for up to six months (see picture below). It replaces brick vinyl and high tack vinyl, with no lamination required and can be dry mounted. It is now also available in a clear version, GF287.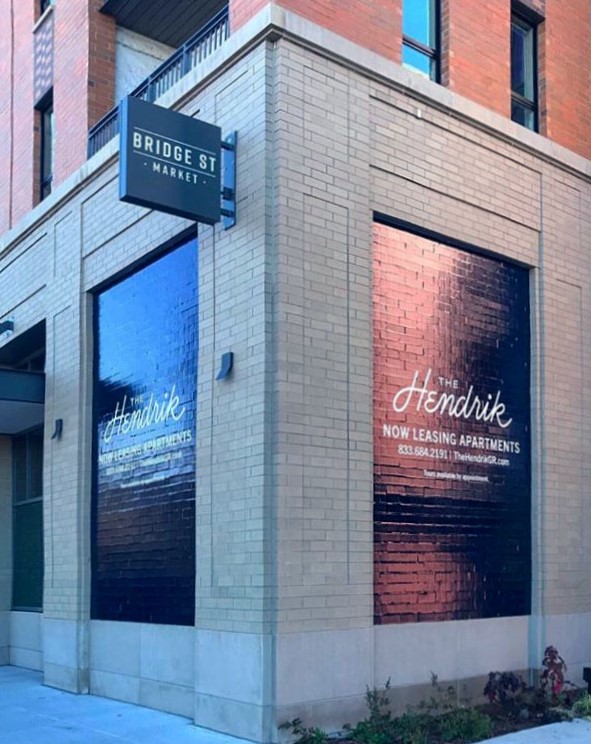 Outdoor-friendly RoughMark GF285 is a super-flexible substrate for solvent-based, eco solvent, latex and UV curable inks​
What is the next big obstacle that printers are likely to face?
Many printers are too quick to focus on unit cost, a more successful business strategy is to identify and sell product benefits and performance advantages. This in line with service quality and innovation defend higher margins.
What are customers demanding in their car wraps?
The most important points are saving time when applying the vinyl on the vehicle and removing it after the campaign. Wrappers are mainly using easy-apply vinyls with air egress channels in the glue, especially smaller printers who are time-poor.

Also, it is very important for the customers to have materials that adhere to recesses, on curves and on rivets. Here it is very important to use high-quality materials – for a full car wrap this means mainly cast vinyls.
What is the future of sign printing? How is GF contributing to this?
We see the future of sign printing in creating new, fast easy-to-use applications. Innovation is our main driver in product development at GF. We are in close communication with distributors, printers and brands/retailers because we need to get an understanding of their needs and problems to bring them the best solutions.
We also try to get connected into different other industries to link them back into the sign printing industry.
Communicating existing sign-print solutions to new markets creates more demand in the sign industry, and other industries become aware of what is possible through using our technology.
How difficult is recruitment in your area of print? Does the education system help or hinder an influx of young workers?
The current education system is not very familiar with our industry and therefore we do not see a clear conduit for students into signmaking. That's hindering us in getting young workers to improve lines of communication.

One solution would be getting our industry more strongly involved with education authorities and business associations to create a demand for professional workers. This demand could create training courses in business schools, changing our industry's fundamental educational stance.
Tell us a little bit about you and your background…
I came into the sign printing industry in 2001, working for Colormy AG, a one-stop shop distributor of LFP print media, ink and printers in Germany.

After the firm's acquisition by Fujifilm, I had global responsibility for the large format Euromedia brand. In 2010, I moved to packaging firm Antalis and built up the Viscom signage business in Germany with a sales team of 20 people. I also co-created the Coala brand, the LFP media range for Antalis in Europe.

In 2012 I moved into manufacturing as the CEO of Convertec in Germany, who specialise in surface coating of films, textiles and papers.

In 2014, I moved to BN International, a wallpaper manufacturer with several coating lines including for textiles and canvas. I was the Global Director of Print Media and had the responsibility of building the market for digital wallpapers and canvas.
Do you think you have to be a big company to survive in print today?
No – the key to success lies with being dedicated to and focused on specific customers and product types. By finding a niche that is big enough to succeed in and to replicate offers a great opportunity for the smaller business to secure market share.
Where do you take printing inspiration from?
Digital printing has moved strongly into the consumer market in the last 10 years. As a result, we see more and more digital printing applications in our daily environment. So I am inspired strongly by everyday things such as shopping, sports and holidays.
Become a FESPA member to continue reading
To read more and access exclusive content on the Club FESPA portal, please contact your Local Association. If you are not a current member, please enquire here. If there is no FESPA Association in your country, you can join FESPA Direct. Once you become a FESPA member, you can gain access to the Club FESPA Portal.