How to Guides
How to save time, waste and money with wide format automation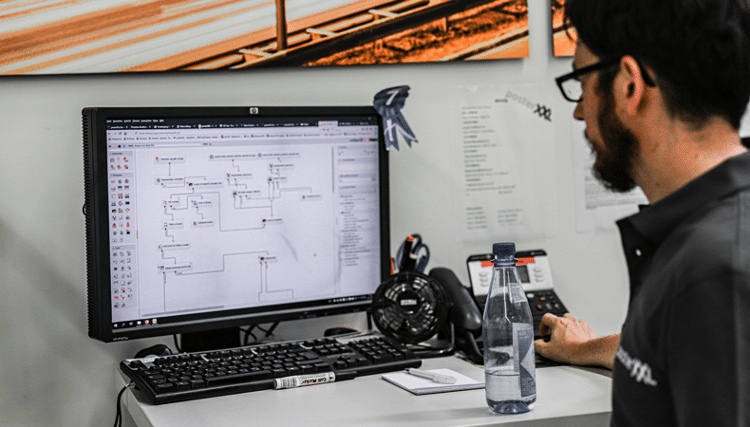 Combining a prepress solution with a workflow management system, nesting technology and a cut line manager, OneVision's Wide Format Automation Suite has already proved popular. Stephan Reiter, Head of Strategic Alliances for OneVision Software AG, discusses its benefits.
What level of efficiency gains can you illustrate through the implementation of this product?
Efficiency can best be measured in either time savings, cost savings, business continuity or business expansion. To illustrate this, let the experience of our customers speak for itself.

In 2017, the German digital print service provider Siepro KG started off with two Colorado wide format printers from Canon. Back then, Siepro wanted to grow as a company and take on more jobs, but the preparation of the files in prepress created a bottleneck. That's when Siepro decided that the OneVision Wide Format Automation Suite should automate prepress, file preparation and file workflows. The company has now expanded its machine park to 12 Canon Colorados, 10 Epson printing systems, five Summa plotters and six Zünd cutters.

All the machines are fed with print-ready and error-free files and the entire production is largely touch-free, thanks to the integration of prepress, press and post-press. Siepro now benefits from a faster, more efficient file workflow, tremendous efficiency gains and now handles over 400 jobs per day smoothly.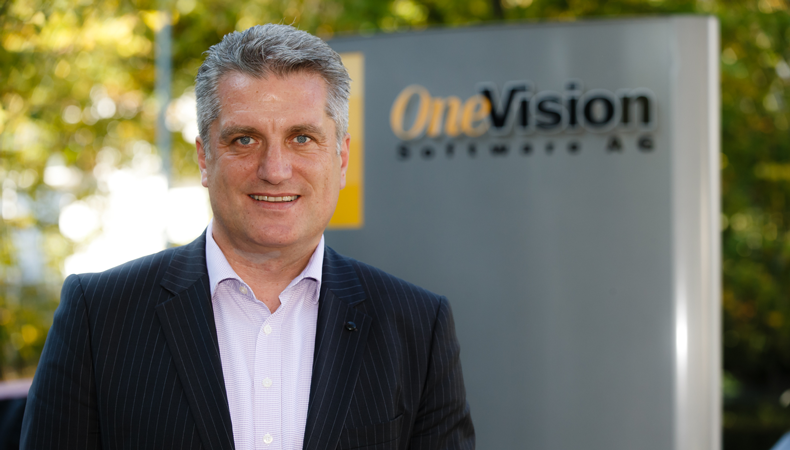 Stephan Reiter of OneVision

"We have so many different products, different laminations, different foils – we couldn't manage that without the software," Michael Hiemann, CEO of Siepro KG, told an industry magazine recently.

Another proof of concept is the photo service provider posterXXL, part of the Fotobox Group. It also confirms that since using the Wide Format Automation Suite, it has been able to achieve significantly faster make-ready times and higher margins per job.

Many of our customers specifically point to the fact that OneVision keeps their standard business running automatically without any trouble, so that they can concentrate on new business. This is particularly important in times of a pandemic and therefore possible shifts in market demand.
How does the suite facilitate end-to-end e-commerce?
E-commerce needs a hassle-free link between order entry and the handover to print production and finishing. Providing a so-called 'middleware', we enable printing companies and departments to implement an end-to-end workflow. Through direct integration to the web shop or the MIS (Management Information System), OneVision software monitors web servers for incoming orders, downloads them and processes them automatically.
As long as there are manual touch points in production, printers will lose their margins and turnaround times suffer. By automating prepress and file workflows, wide format printers and all other print service providers benefit in many ways
Based on the job properties given in the job ticket, our software sets up error-free and print-ready files, automates all tasks in prepress and pre-production, hands the print files off to the RIP and also sets up finishing files that are sent directly to the finishing machines. The software drives printing, finishing and embellishment machines and even provides them with the relevant settings.
What is the scope of the product?
From working with our customers, we've seen that their system landscape and their equipment is very diverse. Having an agnostic workflow tool that integrates prepress, press and post-press is the key to improving production efficiencies, overall profitability and thus the overall scope of the solution.

With the increasing number of single unit orders, automating file preparation and file workflow becomes essential, especially in the wide format and digital printing space. As long as there are manual touchpoints in production, printing businesses will lose their margins and their turnaround times will suffer.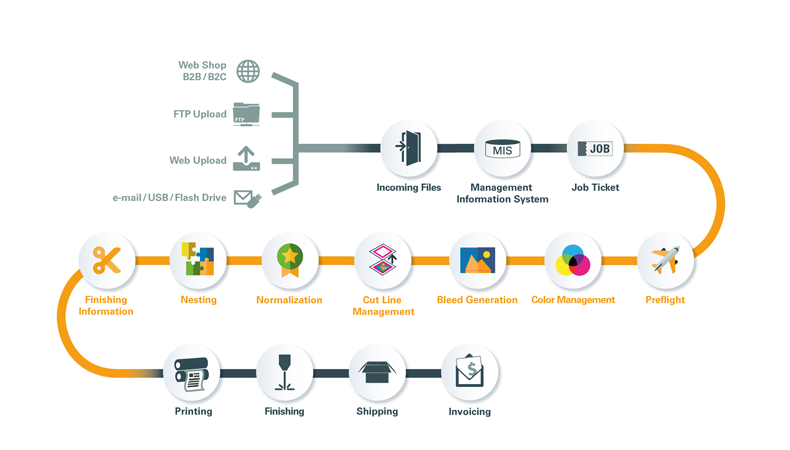 Automating manual steps in wide format print productions saves time, waste and money

Steps like downloading incoming files from FTP, hot folders or emails, opening up incoming files, preflighting and screening them for errors such as colour management, format, bleed, transparencies and much more – these are all very time-consuming steps. They're also steps that can be automated easily, if the print firm has the chance to use job properties that come with the order. OneVision's Wide Format Automation Suite is designed to automate exactly all these manual steps in print production.

By coming up with the respective integrations and connectors to the software and hardware already used by the PSP, OneVision makes its software mould to what the PSP wants it to do.
Ultimately, the automation of these steps and the automated file processing together with providing the integrations to web shop/MIS and digital front-end (DFE) and finishing device enable a seamless, hands-off workflow.
What levels of ability/specialism do printers need to implement the production?
Due to the modular structure of the software and our consultative approach, it's always our goal to find the best solution for each customer according to their needs. This is highly customer-centric and, we think, unique.

We support the customer from an in-depth first consultation to find out about their goals and expectations, through a production assessment and a two-week software trial, all the way down to the installation of the software (which takes about half a day) and another half a day of training.
Be brave: automate! The future belongs to the brave and the courage to change will be rewarded
Afterwards, in most cases, production can already be run via the software. So, there's no need to be worried about having to be IT savvy or to have any programming skills to be able to run the software. Should the customer run into any trouble, our technical support and helpdesk team is only one phone call or email away. We make sure we're always at the side of our partners and customers.
What do you have planned for the future?
OneVision is constantly developing its software based on input and feedback from our customers and the market. Every year we're releasing two new major upgrades that further improve the level of automation in print production. The focus for the next versions is the integration to more finishing and embellishment devices as well as more tools for production management, monitoring and planning.
Is there anything else you would like our readers to know?
Be brave: automate! The future belongs to the brave and the courage to change will be rewarded. By automating prepress and file workflows, wide format printers and all other print service providers benefit in many ways: faster make-ready times, fewer manual touch points, fewer errors, maximum utilization of substrates, maximum press utilisation, shorter turnaround times, faster delivery times, maximum print file quality, more independence from limited and temporary resources and, above all, maximum profit margins per job thanks to less manual intervention.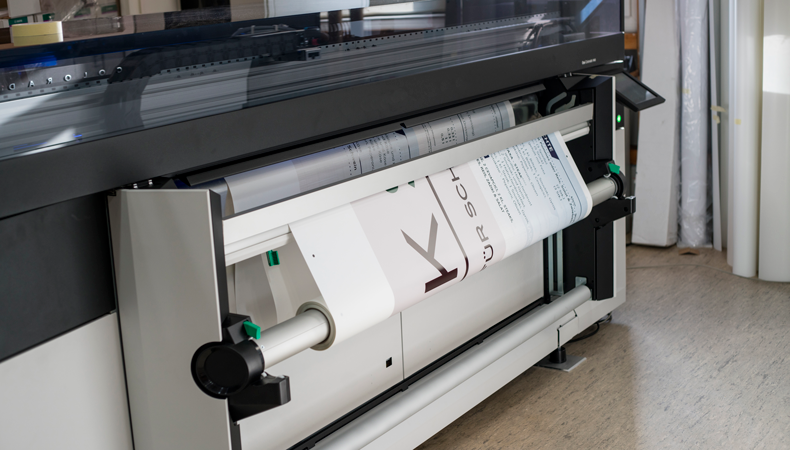 What sets us apart in this step into automation? Being customer focused is what makes us different. Our solutions are modular, flexible and scalable. They mould to what our customers want to do and not the other way round. When setting up a solution for our customers, we follow the consultative approach.

We assess the customer's goals, the current production and, according to the findings, we put together a solution that works. If requirements can't be met out of the box, we make sure that we develop the right solution. Once customers decide to join the OneVision user family, we still don't turn our backs on them. Our own Customer Service, Helpdesk and Technical Support do an outstanding job in trouble-shooting and serving our customers in a very unbureaucratic and quick way. We have long-standing partnerships with our customers.
Our customers speak to us directly from the very beginning. We do everything in house: consulting, software development and helpdesk/technical support. Needless to say, the OneVision software solutions are based completely on our own, independent technology.

Become a FESPA member to continue reading
To read more and access exclusive content on the Club FESPA portal, please contact your Local Association. If you are not a current member, please enquire here. If there is no FESPA Association in your country, you can join FESPA Direct. Once you become a FESPA member, you can gain access to the Club FESPA Portal.