How to Guides
How to run your business through eBay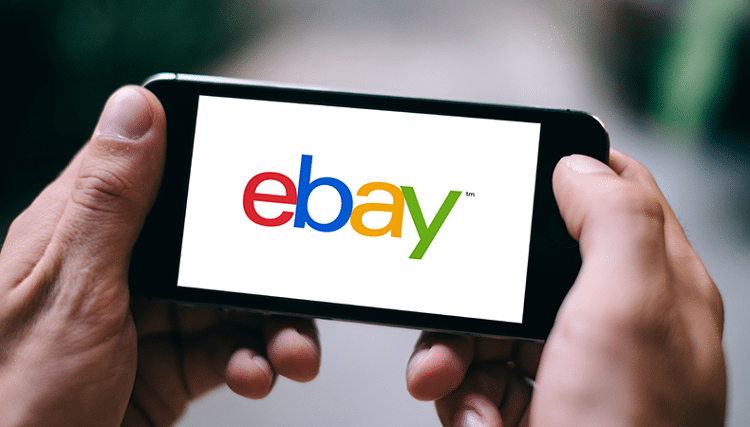 eBay has transformed into a shopfront for brand-new products – how can PSPs take advantage of this huge digital marketplace?
When eBay launched, it was a virtual jumble sale. New items were outweighed by second-hand goods, with the auction process eclipsing the 'buy it now' area of the site. That has flipped around entirely as the site has matured. Now over 80% of the site's transactions are for new items bought directly – a huge market where both major brands and small individual sellers can set up shop.

Setting up an eBay shop is relatively straightforward for printers, and the benefits numerous. The audience is there waiting for you – all you need to do is give them what they need
eBay is the best place for you to start selling your products online. You've got a dedicated army of people who come to eBay to spend money
Why sell on eBay?
The main benefit to printers of an eBay presence is that you have a captive market. While people browse Amazon idly to see what's new, visitors to eBay tend to be more motivated purchasers with something in mind to buy. As T-shirt printer Martin Butler in Lincoln says, "eBay is the best place for you to start selling your products online. You've got a dedicated army of people who come to eBay to spend money."
Many printers have shifted their entire business online
That market also tends towards being more niche – collectors, completists, fans – and marketing to them is somewhat easier. With customers logging on to 'hunt' for a particular item, if your print offering includes personalisation and customisation, you're on to a winner. Butler concurs: "You can get involved with thousands and thousands of different niches. There are all sorts of different avenues."
eBay is global. If you're prepared to ship worldwide, your customer reach is huge
Printing mugs, T-shirts, signs and more with custom messages or logos is a huge area on eBay – you're selling to people who don't want to have to source these things on the high street or have to collect them once ready. You're saving them two trips.
Another advantage is in reducing overheads. Selling on eBay doesn't require a physical (or even your own digital) shopfront, or rental premises, which is why so many printers have shifted their entire business online. Plus, by printing on demand, there's no need to hold costly inventory or market locally.
One other benefit to consider: eBay is global. If you're prepared to ship worldwide, your customer reach is huge.
The basics of eBay selling

Negotiating eBay is pain-free. The site is loaded with FAQs for sellers, while YouTube is a vast repository of 'how to' videos. Of course, it's not free, and the more you pay, the more you get.
A basic eBay shop starts at £19.99 per month, which includes 200 BIN (buy it now) listings. These normally cost 30 pence each, so if you're selling on a reasonable scale then the savings are immediate. You can scale up your account to get more listings if you find that you need them.

You can, of course, just choose to sell as an individual, and not as a shop but, in addition to paying more for listing fees, you won't get access to shop tools. With these you can set up promotions, price drops across some or all of your items, get sales and traffic reports and bonus email marketing, as well as custom pages that will stand out from the pack.
Scoping the opposition

Before you do anything, however, make sure you research your niche. What are other sellers selling, and can you compete at their price point? Have a look at their online shopfronts, their shipping costs, their photography. Many of the business challenges are the same as in the physical world – you can stand out on presentation, on price or on what you offer.
Of course, eBay – like any big enough market – has its fair share of fake and low-quality products. Differentiate yourself from these by making efforts to have product photography of the highest standard and ensuring any copyright you own, or premium materials you use, are prominently displayed on your page.


Competitive shipping pricing will help you to be more attractive to customers


Research your shipping costs too – you want to be competitive, but you don't want to lose money every time you sell an item. Use online calculators not just for Royal Mail but for couriers too – the more options you offer, the more attractive you are to customers.

Keep on top of your fees too and build in enough margin. In addition to the final value fee eBay charges – currently 10%, and also charged on the postage fee – you'll pay PayPal fees. PayPal is the most commonly used method of payment on eBay and, if you don't accept it, you'll severely limit your business. PayPal takes 3.4% plus 20p on every transaction up to a certain level. Once over that, it drops to 2.9% plus 20p. Don't forget that the taxman will want his chunk too – your eBay store is merely an extension of your business, and the same rules apply.
Do your research, build your shopfront and an eBay shop is an always-on market for your print goods, with orders building up while you sleep. Get your inventory right and, as Butler says, "they sell all year round and all over the world."
---
eBay mistakes to avoid
Nurture your feedback
eBay runs on a feedback system, and customers are turned off by a poor feedback score and bad reviews. Shipping the wrong items, sending them late or badly packaged are common bugbears for customers. Make sure you give the buyers feedback too – the reciprocal loop keeps everyone happy. And don't ignore your returns policy – you can deal with dissatisfied customers in a way that minimises negative feedback.
Poor communication
Not every eBay message is from a customer – but most are from potential customers. Reply promptly and politely and not only will you turn queries into sales, you'll get a good reputation. Many sellers neglect messages that aren't from existing customers – a lost opportunity.
Too big, too fast
Don't set up your shop on eBay and promise the world. If too many orders come in too quickly, you could end up with a backlog, late deliveries and negative feedback that directly impacts your bottom line. Start small, see what works and then scale up.
---
Become a FESPA member to continue reading
To read more and access exclusive content on the Club FESPA portal, please contact your Local Association. If you are not a current member, please enquire here. If there is no FESPA Association in your country, you can join FESPA Direct. Once you become a FESPA member, you can gain access to the Club FESPA Portal.