How to Guides
How to recruit and retain talent in the print industry: the view from the FESPA Board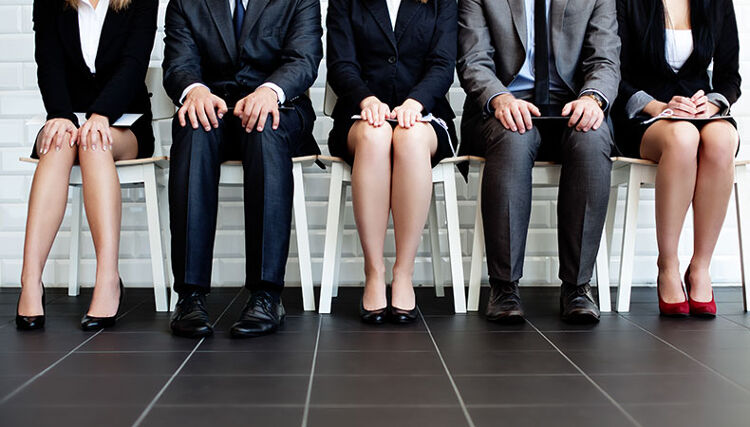 Attracting and retaining talent in the large format print industry, and being progressive by stimulating diversity, is a challenge we must all meet, say three of FESPA's Board members.
The panel:
Christophe Aussenac, FESPA President
Christian Duyckaerts, FESPA Asian Ambassador and Past-President
Olav Skilbred, FESPA Vice-President
The printing industry has a reputation for being noisy, messy and male-dominated. Those in the industry perceive it as an important technology-driven business. What is your view?
Christian Duyckaerts (CD): There is no doubt the industry is gaining more attention than ever. This is due to the shift from conventional to print-on-demand capability fuelled by digital printing advancements. It is clear that speciality printing is entirely dependent on its staff being competent in computing and creativity. It is also encouraging to see an increasing number of influential women running successful large format print companies.

Olav Skilbred (OS): I do not agree that the printing industry is noisy and messy, and I don't think that it has had this reputation for quite some time. The industry has developed in a positive direction over the last 10 years, where the focus has been on professionalism and order. We have made great strides, especially in marketing and product development, but also in terms of technical documentation and information such as standard operating procedures. But on the issue on being male dominated, we need to continue working hard to encourage talented women to introduce their value and perspective throughout the industry.

Christophe Aussenac (CA): The printing industry, and more specifically the screen printing and digital printing industry, has experienced a technological revolution over the past 20 years. The equipment and the production conditions are part of a low-impact approach on the environment and social and societal responsibility. More and more women are printing managers and have more positions of responsibility in companies but also in the professional world. We must leave old prejudices behind us because our job is a job with a future.
How difficult is it to find skilled employees? Once you find them, how easy is it to keep them?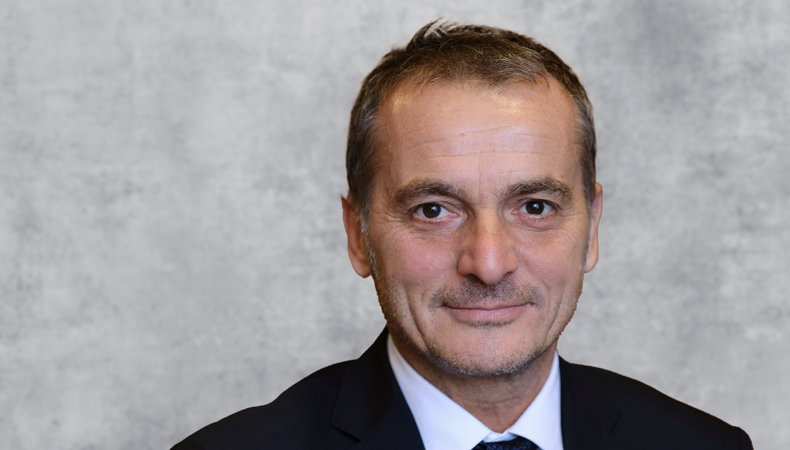 Christophe Aussenac
CA: We are experiencing the same situation as in many trades in the industry. Recruitment is difficult, and with FESPA we are working on education and the delivery of knowledge. We practise a profession where the creative spirit is predominant, and that is very popular with the younger generations. We must also all work on our employer brand and be progressive in our words and in our actions.

CD: Talented young employees are more likely to move companies to progress their careers, so providing an environment with continuous development makes good sense. Offering the right working environment is important, as are the right company values and a proper salary.

OS: Finding skilled employees can be challenging. Trying to retain them can be even more difficult! But we have good opportunities to develop this talent through education and training. It is very important to recognise the employees with great potential by ensuring they have personal development plans that will keep them engaged – and, importantly, a salary that reflects their skills and contribution.
How do you attract new talent into your business? What do you think can be done to inspire people more?
OS: Ensure that you match the work tasks to meet the preferences and abilities of your team as well as offering competitive salaries. If young people are to achieve the performance required to build the future of our businesses, we need to ensure we invest in creating a development plan that is binding for all parties. Interpersonal skills development also inspires and creates greater appreciation and less friction among colleagues or team members.

CA: We use all the current communication platforms such as social media channels. We also have a lot of success on features such as our World Wrap Masters competition that is dedicated to vehicle wrapping.

In my previous answer I mentioned "the employer brand". I think that for the next generation it is essential to give meaning to their work and to have a clear vision of business strategies. We can offer the opportunity to build visual communications across a huge range of creative applications. There is almost no limitation to the use of decorative print – from interior decoration to textile printing and the emergence of new products.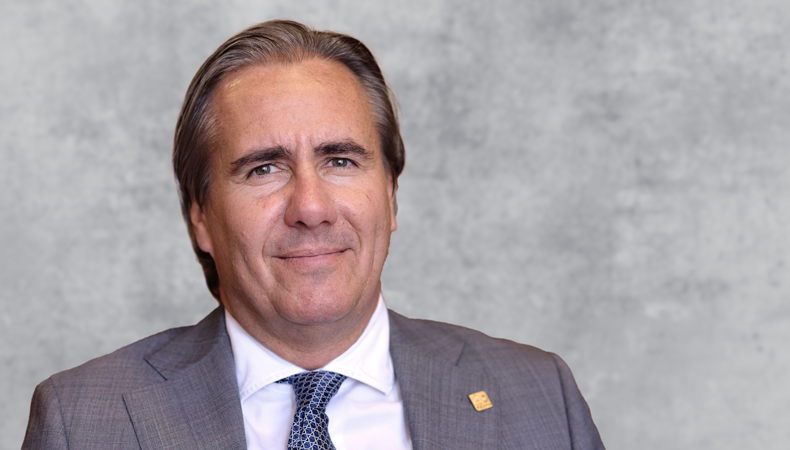 Christian Duyckaerts
CD: Be creative in how you communicate with new talent. Reveal your understanding of quality design principles and imaginative print applications and you will attract the right people.
How important is it to stimulate more diversity in the industry? If so, what are the key benefits?
CD: It is very important because every company needs a blend of perspectives and different skills. Diversity goes beyond gender, race, sexuality, religion and disability. Having a diverse workforce ensures that your business benefits from a wider understanding that can help uncover new opportunities.

CA: Diversity is an asset, in our industry and in our everyday life. It enriches us with understanding in a very competitive market place; diversity allows us to differentiate ourselves by being inclusive.

OS: This is very important because the industry will be better equipped in relation to future challenges and ups and downs in the market. We will also benefit from being better able to meet the needs of all stakeholders. A business that is inclusive is more likely to be sustainable and can continue achieving its professional goals.
What are the creative opportunities in the sector that can attract new talent?
OS: The constant development of new technology fuels creative possibilities. Younger people are frequently more able to create workflows and applications that aren't restricted by historic paradigms.

CD: The evolution of online ordering and 3D printing. Many of our members have successfully anticipated this by setting up web stores to deliver customised printed products.

CA: Our knowledge and our production capabilities allow us to serve new market applications such as architectural design and interior decoration. These sectors are rapidly growing and remain very attractive to new talent.

Our industry is also transforming many more new ecological products and working on its environmental impact. We are going to need a lot of creativity to build new solutions to decarbonise and increase the circularity of specialist printing.
What are you most excited about regarding future printing trends?
CA: Reducing our environmental impact and passing on our knowledge.


Olav Skilbred
OS: The most important thing is the transformation to a sustainable industry – this will require global co-operation, commitment, and local action.

CD: Collaboration, sustainability and disruptive technologies for creating new opportunities.
How motivated are you to contribute to improved sustainability in print? What is your best tip?
OS: I am highly motivated! Information, marketing and legislative impact will be key topics. Finding the right partners who are willing to invest time, research and science will be crucial.

CD: Think global, act local.

CA: Keep up to date, be creative and stay determined to achieve your goals.
Become a FESPA member to continue reading
To read more and access exclusive content on the Club FESPA portal, please contact your Local Association. If you are not a current member, please enquire here. If there is no FESPA Association in your country, you can join FESPA Direct. Once you become a FESPA member, you can gain access to the Club FESPA Portal.