How to Guides
How to pick the right digital payment option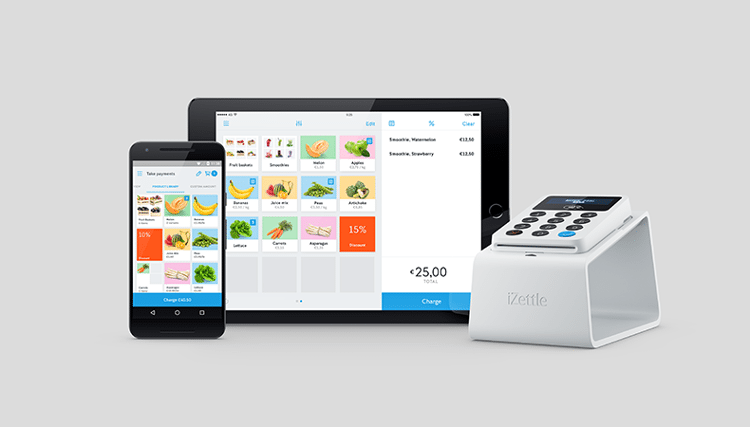 As the shift to digital payments gathers pace, what are the best options for printers?
As any business owner knows, the way customers like to pay is changing. Fewer and fewer cash transactions are taking place, and last year global contactless payment overtook the use of chip and PIN for in-store purchases.

Add in the profusion of online payment options available and it's a complicated picture. For those conducting either the entirety or a large proportion of their trade online, getting the latter right is essential.

What's important for businesses isn't always the same as what's important for customers, but it's vital that printers find a way to harvest payment from customers that is frictionless but also provides peace of mind.
Provide a solution that is as open to as many payment methods as possible
To an extent, the platform may determine payment method. A T-shirt printer doing short runs is likely to have multiple small orders, so which is their best bet in terms of fees? Or if they sell only through Amazon, is Amazon Pay going to be best? See digital transaction charges below:
Digital transaction charges
Some digital payment services charge merchants a fee, some don't – here's a quick breakdown for the main players:
PayPal: PayPal charges merchants 2.9% plus 30p per transaction in the UK.
Worldpay: Worldpay provides two options. You can 'pay as you go', which costs 2.75% plus 20p per transaction, or 'pay monthly' which comes with a £19.95 monthly charge, and transaction costs of 2.75% for credit cards and 0.75% for debit cards.
Stripe: Stripe has no monthly fees, charging 1.4% plus 20p per transaction on European cards, 2.9% plus 20p on non-EU cards, something to consider for businesses that trade internationally.
Amazon Pay: Amazon charges a 20p authorisation fee for every transaction, along with a sliding scale processing fee percentage depending on sales volume. It starts at 3.4% for less than £1,500 per month, down to 1.4% about £55,000.
Apple Pay: Largely used in-store, you'll need a modern point of sale system. You'll be charged standard card processing fees, but nothing extra for using Apple Pay.
In-store versus online
Payment options for customers will differ widely from online to in a physical shop. The former is always digital by nature, while the latter needs to take account of the various ways customers can pay. Cash aside, they may wish to use a contactless card, or a digital wallet stored on their smartphone. With players like Apple and Samsung in this marketplace – along with a host of others –provide a solution that is as open to as many payment methods as possible.

As well as making the customer journey easier, you're also making sure that you're receiving payments in a secure and timely fashion. Many of the digital providers will provide you with a dashboard where you can get granular detail about sales and transactions that will help with spotting customer patterns and managing cashflow. Stripe, for example, accepts most of the major wallets and cards, provides you with a toolkit to integrate into your website and creates reports for you.
Avoid barriers
Of course, when deciding what digital payment method is best for your business, what you're also deciding is which one you'll ask your customers to use. What you decide and what the customer wants should align as closely as possible, or you could hurt your business.

There are numerous reasons why sales don't complete online, from badly designed forms to connectivity and compatibility issues across different platforms, so there's no need to add another obstacle. A customer making an impulse purchase will appreciate flexibility of payment – they won't appreciate having to navigate away to a payment provider in order to set up and verify a new account. If they also have to add funds to it – yet another impediment – that is a customer likely to head elsewhere for that item. Ensure your chosen solution is as wide and user-friendly as possible – new kids on the block may offer lower fees, but the market-leaders are in heavy use by customers.

What you decide and what the customer wants should align as closely as possible, or you could hurt your business
Customers repeatedly tell anyone who'll listen that they treasure speed and ease of payment, along with security. They're already at peace with the payment system they've chosen, so your role is to ensure that your processing of their payment is equally secure. Happily, all the major providers have extensive security protocols that prevent fraud.
The future of digital payments
This is a fast-moving area, which all SMEs should try their hardest to keep on top of. Not only are there tweaks to fee structures that could impact you, but new companies and new niches arriving on a weekly basis. There's also the effect of regulations to consider.

September 2019 saw the beginning of the phased implementation of the Strong Customer Authentication rules. This will require a two-step identification process on many online and physical transactions in an attempt to reduce fraud. The most proactive of the digital payment companies – PayPal, for one – are already issuing extensive guidance on what this means for business and how to prepare.

Financial services companies have been quick to leverage advances in technology, and this revolution continues with the growing use of voice automation. Voice-enabled digital assistants are already common in banking, but many of the major financial technology companies are in a race to master the implementation and security issues that would make voice-activated payments a safe way to do business. For the overwhelmed business owner, worry not – we're not quite there, yet.





Become a FESPA member to continue reading
To read more and access exclusive content on the Club FESPA portal, please contact your Local Association. If you are not a current member, please enquire here. If there is no FESPA Association in your country, you can join FESPA Direct. Once you become a FESPA member, you can gain access to the Club FESPA Portal.