How to Guides
How to pick the essential insurance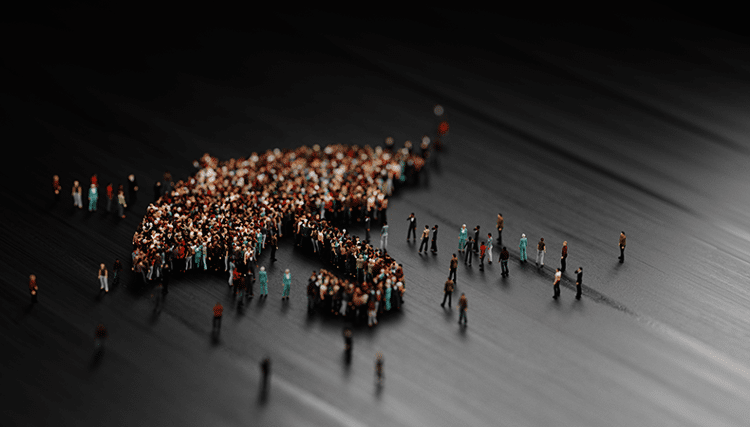 Ensure you're covered with this checklist for PSPs.
Threadbare cover can leave small businesses dangerously exposed in the event of a crisis – a flood, a burglary, an accident. Every business should pay attention to its insurance, but perhaps PSPs most of all, a fast-moving trade juggling expensive machines at risk of theft or breakdown, unmissable deadlines, high temperatures and flammable and toxic chemicals.

In the quest to lower overheads, many smaller businesses cut corners with low premiums – but can leave themselves open to underinsurance. Insurance can also be used as an employee perk, helping recruit and retain people. A survey by the Chartered Institute of Loss Adjusters found that almost half of all business interruption polices were inadequate to the tune of 44%. The right level of cover is crucial – but what areas might you have overlooked?
Employer's liability insurance
According to Simply Business, the increase in work-related injury claims over the past five years has increased by 41%. Employer's liability insurance helps you compensate an employee in the event of injury or illness caused by the work they do for you. This insurance is mandatory in the UK if you have any employers at all, or if you're a limited company with more than one director. Sole traders or partnerships are exempt, as are family businesses that employ only direct family members.

In the UK, the policy must cover you for at least £5 million and come from an authorised insurer. Inspectors can fine you if your certificate is not displayed or you cannot make it available to them upon request.
Public and product liability
Covers your business against injury or damage to third parties or their property during your business activities or arising from your product. An essential policy if you're showing clients or potential customers around a workshop (who might fall or hurt themselves on machinery), regularly working off-site with the chance of injuring third parties or selling or installing items that could damage a customer.
Professional indemnity
This policy protects you against any negligent advice, services or designs that cause financial loss to a client. A wrong file sent to press and false or substandard work distributed to a client's membership or customer base could leave you in the firing line for compensation. Professional indemnity will help pay for legal costs to defend a claim. Around 50% of small firms have indemnity insurance.
Business interruption insurance
Fire, flood or theft – the consequences of an unexpected event can be catastrophic for your cashflow. Your mortgage, rent, or staff jobs can all be put at risk if the money dries up just when you need it most. Buildings insurance, for example, might take care of the cost of repairing your premises in the event of a fire, but business interruption insurance would cover your missing income for the weeks or months it takes to get back on your feet. Business interruption insurance can also cover the breakdown of essential equipment
Income protection and key person
Could you still pay the bills if sickness or injury were to strike? Income protection insurance policies pay out a proportion of your income and replace lost earnings. This is an essential insurance if you're a sole trader. Insurance can also be extended to key people in your business: have you become so reliant on a staff member that their absence would cost you dear? Twenty-four hour accident cover for key staff is widely available from insurers.
Cyber insurance
According to government research, 60% of small businesses have suffered a cyber breach, and that number is only going to increase as the business world becomes increasingly digitised and connected, and criminals probe for weak points. Policies can cover malware attacks, data and privacy protection and extortion attempts.
Vehicle insurance
Normal motor insurance will cover you if you are driving from your home to your place of work, but any trips taken to other sites could lead to your claims being rejected. Add Class 1 business use to avoid this. Bear in mind that Class 1 doesn't include commercial use such as deliveries, and different policies will be needed for different vehicle uses.
Bespoke printers' policies
Specialist brokers should be able to root out offer printer-specific policy extensions, including injury from inching and crawling, libel and defamation, and machine breakdown. Insurers should be able to cover you for loss of artwork (for the mysterious and too common disappearance of work when handed to a courier or a delivery service), copyright infringement, rectification costs and expenses, theft and operator error.

So don't lose money, loyal customers, or even your entire business: give your insurance policies an audit and work out which insurance policies you might be missing.

---
Taking cover: insurance and small businesses

Shop around to get the best deal. But remember, the cheapest policy may not be the best.

The average cost of a cyber crime incident for a small business is around £3,000.

Seek advice from a specialist broker to get bespoke insurance for your precise needs.

Make a disaster recovery plan to refer to if the worst happens. And keep it somewhere safe!

Protect your data – back it up and consider cloud storage.
---
Become a FESPA member to continue reading
To read more and access exclusive content on the Club FESPA portal, please contact your Local Association. If you are not a current member, please enquire here. If there is no FESPA Association in your country, you can join FESPA Direct. Once you become a FESPA member, you can gain access to the Club FESPA Portal.