How to Guides
How to measure your green transition with Circulytics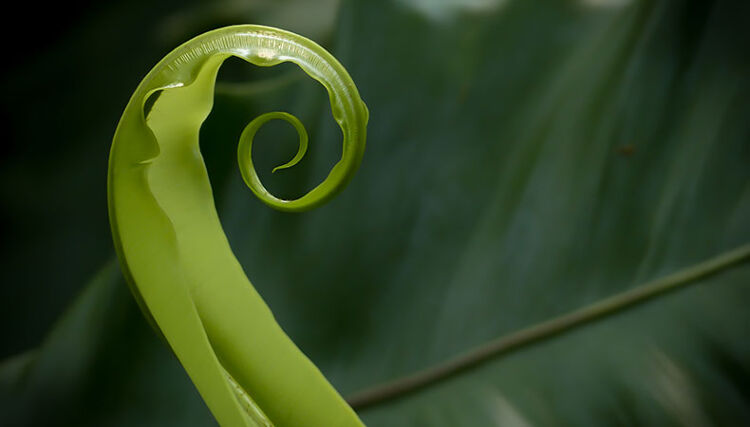 The Ellen MacArthur Foundation's Circulytics tool is helping hundreds of businesses – printers included – move away from a linear approach to embrace the circular economy.
The 'circular economy' concept is slowly gaining traction across all types of industries. In the face of an increasingly urgent climate crisis, the traditional 'take, make, waste' model is no longer sustainable, and manufacturers big and small are looking at ways to minimise waste, reintegrate materials into their processes, and reduce their consumption of finite resources.
But after decades – centuries, even – of create-and-bin behaviour, adopting a more circular approach to things can prove challenging.

This is why sustainability charity the Ellen MacArthur Foundation (EMF) has created Circulytics, a comprehensive circularity measurement tool that helps companies measure the extent of circularity throughout their operations and identify further opportunities for improvement. Launched in January, more than 600 companies across the world – from one-person operations to globally-known brands – have signed up to Circulytics. And it can benefit printers, too.
Enablers and outcomes
DS Smith was one of the first companies to use the tool, having already entered into a sustainability partnership with the EMF in May 2019. The printer has played a central role in the tool's development, providing feedback on its design and helping to stress-test its component parts.

"It's fundamentally a questionnaire," explains Oliver Bradley, sustainability reporting and projects analyst at DS Smith. "It's split into two parts – enablers and outcomes. Within the enablers section, you'll get questions on strategy and planning, innovation, people and skills, systems processes and external engagement. These set the scene for a company's circular business model, and demand quite qualitative multiple choice answers.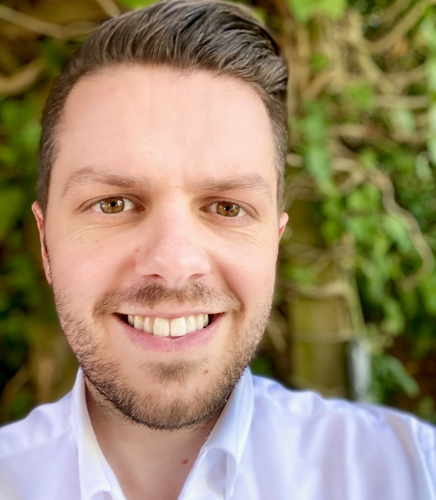 Oliver Bradley, DS Smith
"The second part, outcomes, focuses on the inputs and outputs of the business, and that's a lot more quantitative. So that asks for data entry to track the transformation of materials and also energy passing through the business, and there's space to provide an explanation or a rationale to justify the answers you've given."

Once a business has completed the questions – a process that Oliver says could take a couple of days for a company that already has a "mature approach" to its sustainability data, or longer if not – the questionnaire goes to the EMF for analysis (free of charge), ultimately resulting in a brief report giving the company's circularity level in the form of a score, from an underachieving F to a top-of-the-class A. Continuous use of the tool – typically on an annual basis – allows businesses to see how they're progressing, and where there's room for improvement.

The tool isn't designed to give definitive suggestions for action – 'do this' or 'change that' – but rather to draw out themes where attention is best focused. "It asks some quite challenging questions," says Oliver. "Are you using virgin materials? Are they responsibly sourced? For us, focusing on this area helped us to achieve a fairly significant milestone last year, which was to only use 100% recycled or chain of custody certified papers."
Increasing the ratio of non-virgin materials input (for a printer, recycled paper fibres, for example) can lower raw material costs
The tool has also helped DS Smith identify areas where more awareness of sustainability and the circular economy is needed among colleagues and suppliers. "Thinking about our business model and infrastructure, and how materials flow through that has really helped us consider the people behind it all," says Oliver. "We employ 29,000 people, so everyone needs to play a part in circularity. The holistic nature of the assessment has helped to trigger those conversations. And while we do assess the sustainability performance of our suppliers generally, the tool has shown us there's an enormous opportunity to explore how we engage with suppliers on the circular economy more explicitly as a theme.

"So in that sense we can take some of the circular economy pain points that our customers are putting to us and pose those questions to our suppliers, so we can help everyone work together to address some of those big circular economy challenges."

And the tool brings wider benefits still, says EMF insight and analysis lead Jarkko Havas. "Companies have found a range of benefits from circular economy, and therefore from the insights that Circulytics brings. Increasing the ratio of non-virgin materials input (for a printer, recycled paper fibres, for example) can lower raw material costs, and bio-based and bio-benign inks can bring improved consumer perception, besides being, of course, a safer choice for human health and the environment.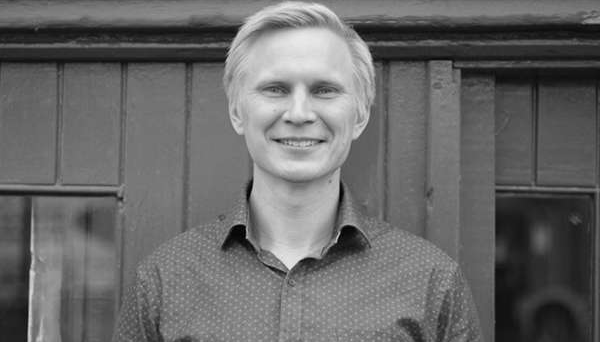 Jarkko Havas, Ellen MacArthur Foundation
"Companies have also found Circulytics to be a good tool to communicate successes to external stakeholders, to find strategic priorities in their journey to a more circular way of doing business, and as a means to get internal buy-in to circular economy and environmental sustainability prioritisation."

The questionnaire is set to be relaunched in October, with version 2.0 touting more intuitive response options, more benchmarks for more industries and a more comprehensive look at circularity indicators (the new version covers water use, for example). DS Smith is poised to take the assessment again (which is why the company has not yet publicly disclosed its score), but says of its initial experience with the tool that it's been vital in validating the sustainability work the company has thus far carried out. "We've made really significant investments into our systems, processes and infrastructure to ensure we truly do have a circular and integrated business model, and the tool has really reassured us that this was the right thing to do," says Oliver.

But as Jarkko notes, sustainability and circularity are no longer simply the "right things to do" – they're becoming an increasing foundational part of business operations. "On aggregate, the circular economy has been shown to be a profitable business opportunity worth trillions of euros in Europe alone," he says. "And from a materials point of view, many industries are facing increasing raw material prices, scarcity of materials, and pressure from investors and the general public to improve their impact on the environment."

Add to that increasingly ambitious government climate targets that will inevitably spill over into legislation affecting all industries, and it's clear that now is the time to tackle circularity. EMF's Circulytics tool is the obvious place for printers to start.
Become a FESPA member to continue reading
To read more and access exclusive content on the Club FESPA portal, please contact your Local Association. If you are not a current member, please enquire here. If there is no FESPA Association in your country, you can join FESPA Direct. Once you become a FESPA member, you can gain access to the Club FESPA Portal.