How to Guides
How to master the art of networking in print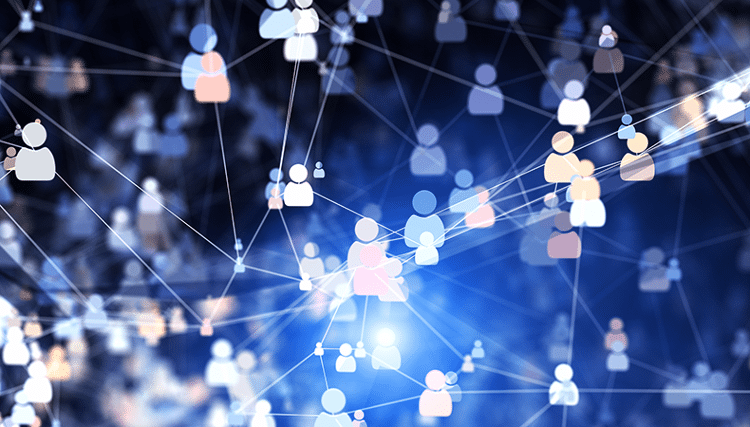 Networking at print expos and trade shows remains a key skill for all businesses to master. Here's how to do it the right way…
Today, you'd be forgiven for thinking that social networks exist purely on the internet. While you could – and should – be using Facebook, Twitter, Instagram and LinkedIn to help promote and grow your business, face-to-face networks also exist in the real world, as they always have, and should never be discounted.

There are the informal meetings that we participate in every day –face to face, meeting and greeting customers, emailing clients – but also more formal events that will help bolster your network, develop your business and get you known. The importance of face-to-face interactions is the ability to investigate a topic dynamically. If it is a customer supplier discussion, these meetings always allow you to probe for more spontaneous detail.

Not only that, they're also a way for you to find out about new trends and technology. So take note if you're on the way to a trade show or expo, such as the Southern European Print Congress.
---
The don'ts of networking
Remember to sell benefits not features – and just remember the "hard sell" alienates not attracts.
Remember to be courteous. We've all had conversations with people who aren't giving us their full attention, be in the conversation until you have the answers you need.
Don't throw business cards around like confetti. Poor salesmen shake your hand and thrust a card into it the next. Have a chat first – the card is the endgame to seal the relationship.
Friends first, business last. Don't launch straight into a pitch or a sales spiel. It's important to make a human connection and find common ground before you start pitching. The former makes the latter easier.
You can really put your business in the shop window, display your best work and present yourself to the people you meet as someone they can do business with

Why network at all?

The power of networking allows for deeper understanding of any given topic, which of course helps you reduce risk and make better decisions. Time is precious when you're running a business, so you're literally costing yourself money if you go to an expo or trade show without a plan in mind. Do you simply want to shake hands, eat a cold canape and come away with a pocket full of business cards you'll never use? No, you want to come home with useful contacts, to be able to show something for the money and time you've spent at an event.

Are these benefits tangible? They can be. As an exhibitor at such an event you can really put your business in the shop window, display your best work and present yourself to the people you meet as someone they can do business with. If you don't want to exhibit, you can still make a beeline for the stands and displays that pique your interest – find people with new techniques, new equipment and discuss future collaboration or business relationships. As Heather Townsend, author of the Financial Times Guide to Business Networking says: "If you network effectively, the relationships you create will generate a stream of opportunities from which you can choose."

There isn't just one kind of person at print expos, for example when you visit a FESPA exhibition not only will you rub shoulders with customers, suppliers and manufacturers from all over the world, one key advantage is that you will be able to enter discussions with sales representatives and engineers at the same table. These benefits are then magnified as trade shows often have sufficient breadth to introduce you to all the tangential opportunities that you may have not previously considered. By opening yourself up to these events, you're opening yourself up to a world of possibilities. And it's not all work – done right, networking events can be a lot of fun too.
Make an impression

If you don't just want to gather information at an event – if you actually want to get your name and your company out there – here are some basics to take care of.

It's important to go prepared: ensure you do your research by using the apps, websites, catalogues and floor plans before you arrive to ensure you make best use of your time and fulfil your key goals. If you're looking to make sales, ensure that your pitch is short, snappy and to the point as these environments are frequently so busy you may only have a few minutes to get your message across.
If you're worried about starting up conversation with strangers, make sure you attend any events that are organised at expos. These are usually good ice-breakers

Networking for the less experienced

Some people are a little reluctant to come forward in talking to new people– networking events often make some people feel uncomfortable however they are not alone. There are plenty of others in the same boat. Just avoid the cardinal mistake – only talking to people you know. If you do that, you'll go home having achieved nothing except the status quo.

If you're worried about starting up conversation with strangers, make sure you attend any features or seminars that are organised at print expos. These are usually good ice-breakers, as are workshops or classes. Once you've overcome any initial nerves, you'll find that people are here to get along and to do business.

A good starting point is to talk to other people who are on their own as well. Not only will you perhaps find a kindred spirit, they'll also appreciate you making the effort – many promising friendships and business relationships are founded on such tiny things.
---
Networking: the bare minimum
If you only do three things at a networking event, make it these…
Make a human connection. From your plan ensure that you check off everyone from your list before wondering the halls. Make a human connection and find common ground before you start selling.
Start a conversation. When starting a conversation, quietly remind yourself that your collective experience is unique and ask your questions with confidence to illicit serious answers.
Follow up on any promising leads. That follow-up phone call or email might make the difference between someone being a person you met at an expo and them becoming a customer or supplier you value for years. David Wilson, author of I Hate Networking Events!, says that this is key: "If you don't follow up, you are likely missing an opportunity to further a relationship, help someone else – or make money."
---
Become a FESPA member to continue reading
To read more and access exclusive content on the Club FESPA portal, please contact your Local Association. If you are not a current member, please enquire here. If there is no FESPA Association in your country, you can join FESPA Direct. Once you become a FESPA member, you can gain access to the Club FESPA Portal.