How to Guides
How to make your website a joy to use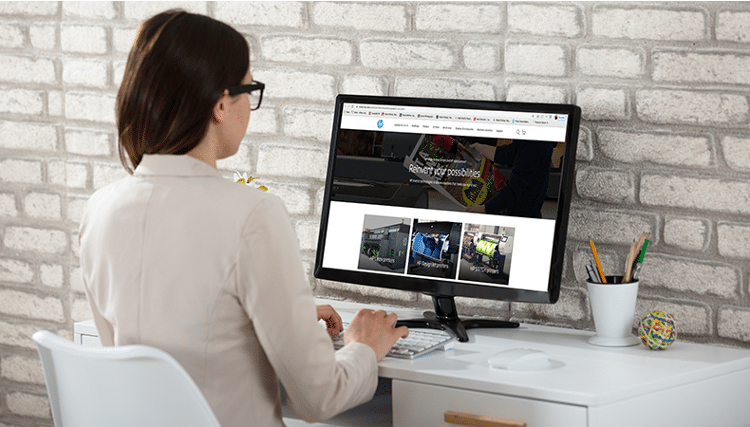 A clunky website can turn off customers both new and old. Here are some top tips for sprucing up your user experience.
Whether your business has a physical shopfront or not, many printers succeed or fail on the content of their website. A good site has the potential to open your business up to a much wider audience, make marketing clearer and the ordering process more straightforward.

But many websites just aren't up to scratch. It may be that it was put together by someone with little idea of what your internet presence needs to succeed, or it may be simply be outdated – something put together in the brave new world of Web 1.0 and hardly updated since.
The worst websites ignore the user entirely. The user is the customer, so they should be at the forefront of your thinking
What the worst sites have in common is that they tick only one box – having a website – and ignore the user entirely. The user is the customer, so they should be at the forefront of your thinking.
The basics of UX
User experience – or UX – is a vital component that should be integrated into every website. There are countless companies dedicated to honing UX to a fine art – tracking where people's eyes travel on a website, where they click, how long they spend on pages, how long before they give up on filling out a form. This is all useful for you but start off with the basics.

Put yourself in the mind of your customer. What do they want from your site? Something attractive, unique, easy to navigate, quick to load and with clear calls to action. They don't want to have to look through countless sub-menus to find prices, examples of your work or the order button.

Also, think about what's the purpose of your site. Is it a portal for people to order products, or just to showcase them and drive them to your bricks-and-mortar location? Build out your site from this basic concept.

UX expert Richard Firth – Digital Creative Director for Bookmark Content and Upper Echelon – says that the best thing companies can do to improve the experience of their website is: "Understand your users. This is everything. It's something that you need to build around at the start of any web project and continue long after a site is launched with measurement, learning and ongoing improvements. Nobody ever gets it right from the beginning."
First steps to a better website
The first impression your site makes is a visual one – ugly, clunky design can be an instant turn-off, especially in an aesthetically led sector like printing. Older, dated sites often make the same mistakes – blocky colours, clip art, overused or cheesy stock photography, pointless local RSS news feeds in a sidebar, copy that doesn't read like it was written by a human.
Understand your users. This is everything. It's something that you need to build around at the start of any web project and continue long after a site is launched
The solutions are surprisingly simple and don't require advanced qualifications in web design. There are numerous CMS-based (Content Management System) solutions such as WIX or WordPress that make designing a modern, good-looking and responsive website relatively easy. But don't repeat the old mistakes in a new setting.
First up, stand out by using your own photos and video – ideal if you've got some appealing work that's shareable. It adds authenticity and individualism that can set you apart from the pack. Packages like WordPress have thousands of ready-made templates that you can tweak to showcase your work. You don't need to go overboard – again, consider if the customer would want your site to load a stack of plug-ins or whether there's beauty in simplicity.
Don't let the side down with a jarring logo or ugly branding – consider giving this a refresh too. In the new digital era, printers should perhaps consider moving away from old fashioned colour separation iconography.

Other things to consider are the use of white space to let the page breathe, testing to make sure scrolling works, avoiding dead links and pages, and also testing on mobile. The number of people using phones to browse the web continues to grow, so your site needs to be mobile-friendly.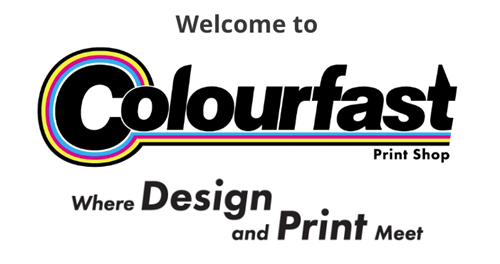 Could do better: a random sample of clunky printer websites
The copy factor
While a website has to be visually appealing, the content needs to be useful to customers too – the two need to dovetail to deliver a site that works.

Richard Firth's pet hate in UX is the time is takes to do things. "If the UX isn't obvious or instinctive, and prevents a user from having to learn how to achieve goals or find information, it will eat up time. This often leads to abandonment and losing a potential customer. It happens a lot!"

In other words, highlight the important things you need to communicate – how to contact you, prices, opening hours, delivery costs and lead times, your USP. Steer away from bad copy that isn't informative and is overstuffed with keywords.

You don't need to be an SEO expert to improve your site. Think carefully of what your customer might want and create content that is relevant and useful to them, instead of something you've written with your company name rammed down people's throats 15 times in 300 words. Half-remembered SEO ideas about Google valuing bite-sized, keyword-stuffed content are out of date anyway. Google improves its semantic understanding of the billions of questions it receives each day through machine learning and is increasingly emphasizing importance on content-rich relevance in websites. So, maybe it's time to start that blog about those new sustainability tips, that unusual technique that worked or that unique customer problem you solved.

Updating your website's design and content, and factoring UX from the beginning of conception can make the user's journey seamless and, as Firth says, "make your site a joy to use."


Become a FESPA member to continue reading
To read more and access exclusive content on the Club FESPA portal, please contact your Local Association. If you are not a current member, please enquire here. If there is no FESPA Association in your country, you can join FESPA Direct. Once you become a FESPA member, you can gain access to the Club FESPA Portal.