How to Guides
How to make a success of succession planning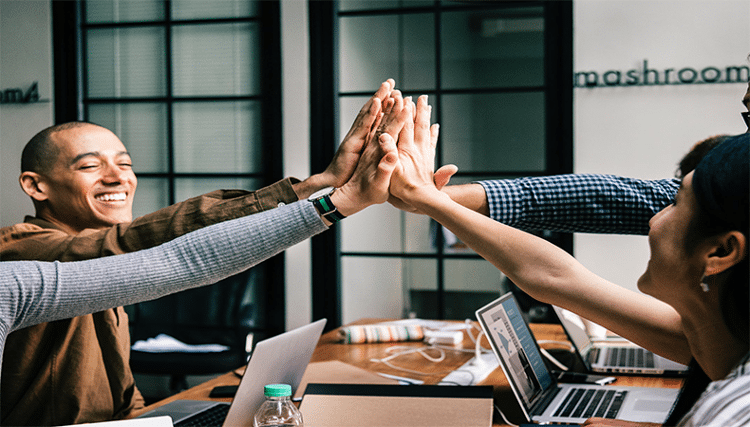 If you plan to sell on or gift your print business to a family member, it pays to know the pros and cons, and how to do it legally.
For many printers, what happens to your business after you retire or move on is an important consideration. While you might be content to sell to another party, you may equally wish to keep your print business in the family. That way, you can ensure that the business you've spent years building up continues to benefit your loved ones, and perhaps even generations beyond.

Ken Hanulec, Vice-President, Marketing at EFI, who spoke about succession planning at the FESPA Global Print Expo in Munich earlier this year, says that ensuring a smooth transition is essential: "A strategy needs to be put in place – creating a process with milestones and target dates so that the successor understands every aspect of the business."
There is no right or wrong approach here, but it is essential to define the skills and traits needed in a successor
Many printers are family businesses, and many experience a successful transition to the next generation, honing their offering as they do so. Ken nods to Béflex, for example, a family-owned company in Hungary, at which CEO Bárán László took over the company from his parents.
Bárán has grown the company considerably from humble beginnings and now exports make up 55% of his turnover was generated through exports, mostly to Europe. He sees himself as an early adopter by investing in ground-breaking technologies, including an EFI VUTEk h5 hybrid printer and an EFI Midmarket Print Suite ERP workflow. These print systems allow the company to undertake complex, multilayered solutions to multinationals. But he sees this keenness to try new technological paths not as a break with his parents' way of doing things, but as a quality "in the company's DNA". Bárán's parents smuggled the first special automatic letter-cutting machine, still banned at that time, into Hungary during the early 1990s.

It is important to have a smooth, orderly and legal handover, which is why it's worth taking the time to understand the challenges. Ken says: "There is no right or wrong approach here, but it is essential to define the skills and traits needed in a successor."
Why keep it in the family?
There are numerous reasons why you might prefer to keep a print business within the family rather than to cash in or abandon it. There are financial reasons, of course, as a successful business can provide stability for the next generation.. It may be that your children were growing up as your company developed and they have a deep understanding of its culture. They may be known to your clients and customers, who want a smooth handover too. You may have invested time and money in training up the next generation and don't want to see it go to waste.

Of course, whether or not your family want to continue the business is another matter entirely – but for the purposes of this, let's assume they do. The print industry, after all, is one which has seen remarkable technological leaps forward, bringing with them exciting new opportunities. This is not a dying dinosaur of an industry and fresh blood can be the key to exploiting these bold new ventures.
Bringing in new management usually entails change for the business, and this may lead to internal strife within the management team
If you're planning to pass on your business in a few years or even beyond, it may pay dividends to ensure your family gain experience from both inside and beyond your company. Whether it's to better understand your customers or your competition, appreciating the different paradigms will inevitably create benefits as they become responsible for the business.
The pitfalls of passing on your business
There can be issues with the succession itself if it isn't handled correctly. Firstly, you'll need to make sure they're in a good position to run the business successfully – adequately trained, au fait with the customers and, perhaps most importantly, willing to develop the business and continue to adapt as future market changes arise. If they're not ready, the business can suffer immediately – and it may be that your relationship with whoever you've transferred the business to may suffer as a result.
If you have spent decades developing a business or brand, the last thing you want is to see it founder after you've stepped down
Ken thinks that change always brings risk with it: "Bringing in new management usually entails change for the business and this may lead to internal strife within the management team as well as employees. There can be disagreement over the direction of the company, between the departments, the ongoing projects and so on."

If you have spent decades developing a business or brand, the last thing you want is to see it blunder after you've stepped down – you don't want it to suffer financial or reputational losses, potentially triggering family acrimony.

If the family member taking over is one with whom your customers aren't familiar, take time to introduce them and bed them in. Repeat customers value a familiar face, and your sudden absence could send them elsewhere if you don't transition the new owner/management in.
Some companies are shutting down for being unable to find a successor but on the other hand so many others are growing.
The other issues to look out for are mostly legal in nature – transferring the business in name, reaching an agreement about cash reserves, profit sharing, remuneration for yourself should you wish to stay involved in the company perhaps in an advisory or directorial capacity. Insurance policies, bank accounts and more will need to be transferred. You may also be selling the business rather than just passing it on, and you'll need to agree a sum for the purchase that is agreeable and fair to both parties.
Valuation can be a tricky area, perhaps particularly with family members. Work out your net assets (subtract liabilities from your assets). Multiples of post-tax earnings are frequently used, generally from four to 10 times, to value a business. Which multiple is used depends on the business's position in a developing, mature or declining market and its size – small businesses generally attract a smaller multiple. Contracts with customers, current and expected profitability, level of innovation and position in the business cycle will also affect the price. You should also calculate "goodwill", those less tangible but still valuable assets such as reputation, loyal staff, trademarks and intellecutal property.
Ken thinks that reports of the death of the industry because of a lack of successors are greatly exaggerated: "The printing industry is constantly changing as customers demand higher quality, faster turnarounds and more innovative applications. As a result, a lot of printers are expanding their services and investing in different technologies – for example we are seeing a big rise in customers choosing EFI VUTEk FabriVU printers to capture growth in soft signage.. Some companies are shutting down for being unable to find a successor but on the other hand so many others are growing."
What to do next
Whether you are dealing with family or long term colleagues, it is vital to remember this is a business you are dealing with and thus you need to retain an objective view, based on realistic values. This means negotiating as you would with an outside buyer, recording all the details and drawing up contracts. It also means trying to put feelings aside and consider the business first and foremost. Afterall, you may have spent years developing this company and you deserve a fair return recognising those efforts.
Business transfer agents or brokers are particularly useful if you're selling externally, as they act as an estate agent who will not only try to find an appropriate buyer for your business, but also handle the minutiae of the deal. Yet they're still much in demand for family transfers as they know how to grease the wheels of a transition and can value businesses realistically. They will also be able to advise on key tax issues, such as inheritance tax, and suggest ways to restructure your company to minimise the impact of this.

Passing on your business isn't easy – whether it's dealing with the symbolism of handing over the keys or identifying the family member best positioned to carry on your good work – but it's made simpler with some planning and forethought. The most important point is to get the balance right for the family and the business itself. Do that, and you're most of the way there…
---
5 top tips
Some key takeaways to make the transition as smooth as possible:
Get advice. Transfer agents can guide you through the labyrinth of legalese and flag up potential issues you may not even have considered.
​Prepare in advance. Make sure any family members or colleagues who may take on the business are familiar with the ins and outs. This can be as easy as giving them part-time roles as they grow up.
Don't be swayed by emotion. If your family or colleagues are on board with taking over, you need to take a logical business approach to how succession is handled.
Be clear about who does what. If you're staying on in the business in some capacity, define your role upfront to avoid future complications.
Tell your customers. Many will be delighted they'll still be dealing with the same contacts, but don't leave them in the dark.
---
Become a FESPA member to continue reading
To read more and access exclusive content on the Club FESPA portal, please contact your Local Association. If you are not a current member, please enquire here. If there is no FESPA Association in your country, you can join FESPA Direct. Once you become a FESPA member, you can gain access to the Club FESPA Portal.