How to Guides
How to keep supply chains strong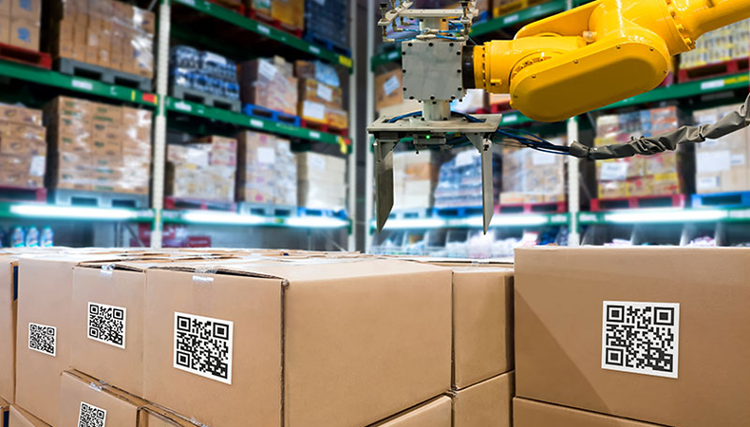 Chris Green at Antalis discusses how the firm managed overstretched supply chains during the pandemic, why honest communication is key – and what the future holds.
Before COVID, what did your supply chains look like; how far did they stretch?
Our visual communications, paper and packaging sectors all have diverse global supply chains that in total cover hundreds of suppliers from a number of continents and countries delivering thousands of purchase orders into Antalis on a regular basis. Suppliers range from large multinational corporations through to independent companies, but our ambition is the same – to be a professional and value-adding business partner to our suppliers, striving to build a positive long-term productive working relationship based upon trust and commitment.
How did COVID affect Antalis supply chains?
Our supply chain is mature, with some suppliers having trading relationships with Antalis for over 30+ years. Over that time, we have built up a natural operating rhythm based on great dialogue and partnership with our suppliers. These strong relationships meant that we would go into each new year with expectations around volumes, service, pricing, marketing campaigns plus new product innovation and introductions. This laid out shared targets and a plan of how to deliver them.

In 2020 the arrival of COVID interrupted our normal operating rhythm with our supply chain as we navigated our way through a completely new set of rules. It was at this time that we fully benefited from the value of good supply chain relationships.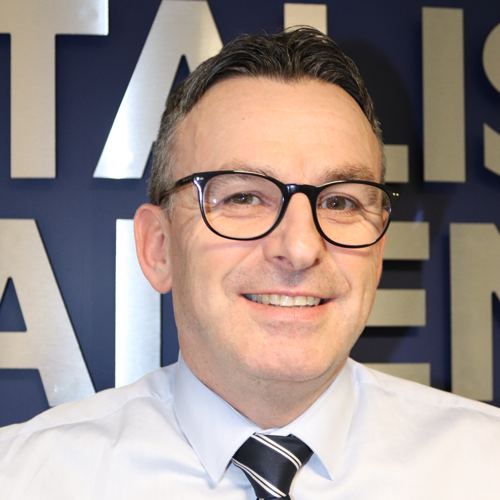 Chris Green
One of the biggest challenges of 2020 was closely managing our stock holding and our purchases with suppliers as the market fell and customers closed their doors during the first lockdown, and then as new demand arose for COVID-specific social distancing and safety products such as floor graphics and clear plastics for both safety PPE and screening. Our traditional stock forecasting tools had become less reliable, and we had to rely on improved market intelligence and more frequent conversations within our supply chains. At one point in the height of the demand for floor graphics we were speaking to suppliers daily to ensure we had the required supplies to meet market need.

We also relied on the strength and reach of Antalis's global strategic supply chain. We fast-tracked new suppliers in while maintaining all the usual governance we use when assessing a supplier. Some of these suppliers have gone on to flourish in tough times. I believe our supply chains have been extremely strong and have ensured we have been able to navigate through what has been the toughest year ever we have seen for the market.
What did COVID make you reassess in your pre-existing set-up?
It wasn't so much reassessing as reaffirming those supply chains we had in place, those long-standing relationships developed over the years. The understanding, the trust and the governance was able to withstand this seismic impact on the market. Clearly there isn't an instruction booklet for this type of scenario, but although we are not completely out of the grip of COVID, you learn things as you go along.

Our internal leadership was second to none and all of our interdependent departments – sales, procurement, purchasing, finance, logistics, conversion – communicated effectively and made informed decisions speedily so we could give the best and safest service to our customers. We will endeavour to keep this in place going forward.
How did you mitigate any shocks?
Once again this comes down to understanding the business you are in, the market dynamics and having strong relationships from supply chain through to customers and then communicating well through a very unpredictable period of trading. If everyone knows the challenges but is willing to find solutions, answers tend to present themselves.
Have you been able to optimise supply chains a year from the onset of the pandemic?
Our supply chain remains robust, and we are providing strong coverage across all of our pre-COVID product range but also managing the new product opportunities. We firmly believe that our pan-global supply chain agreements ensured supply when customer demand was high and supported us when demand was low. So we are happy with our current partnerships and are now focusing on the markets as they start to emerge from a very challenging year.
Were there delays to processes/delivery? How did you manage customer expectations?
Honest and open communication is the best way of managing any expectation. Over the past 12 months we have seen challenges on lead time and processes. COVID and Brexit have been the driving forces, but I believe we have communicated well through this period. We have regularly sent out customer updates during the COVID period to detail the challenges the market and Antalis had been experiencing, what we were doing to meet the challenges, and to provide useful insights and tips on topics such as help with furlough legislation.
Cyber crime is becoming ever more sophisticated, and the effects can be devastating to any business if you don't take this seriously
We also conducted a number of customer webinars to update our customers on key topics and once again gave useful insight into the supply chain, stocks and how we predicted certain market trends such as supply to unfold.

Of course, our biggest asset is the relationships between our salesforce and customer base. Through this channel, complex topics were broken down and communicated in a comprehensive and cohesive manner. It is through these relationships that we have demonstrated most value over the last 12 months.
How will your supply chains change in the future?
At Antalis we constantly monitor markets and anticipate potential changes. This allows us to spot both opportunities and challenges that may come down the line. To be successful in any market you need the right supply chain – it should be robust but also innovative, flexible and able to deliver what is required today and of course what is needed in the future. Markets are changing, driven by customer behaviour, legislation, consumer influence and opinion, so you should be constantly looking at your supply chain to ensure they can help you deliver your short- and longer-term objectives.

We are fortunate at Antalis to be a company with a strong global supply chain in place from Far Eastern to European to UK supply. All are working with Antalis to grow and expand in different markets. Having access to diverse options is important to securing your goals today and in the future.
What other factors will have an impact on supply chain management in the future?
There are many factors that promise to affect supply chains in the future. But strong partnerships and a wide reach are important in developing the right strategy.

Despite the tough economic year, the shift towards sustainability still has momentum, and Antalis supports this growing movement. We have introduced our green manifesto, which contains our newly developed green star system for visual communications products with a commitment to achieve 75% of our products sold to be rated 3 stars or higher by 2030. This will of course shape our future thinking on what products we source.

Cyber fraud is a growing influence in supply chains and in particular new suppliers. Cyber crime is becoming ever more sophisticated, and the effects can be devastating to any business if you don't take this seriously and have good processes in place to combat it.

Government legislation too can have an impact on supply chains. We are starting to see this unfold in the packaging market as packaging plastics legislation starts to be introduced. Is your supply chain complaint or do you need to carry the burden of the taxation? Compliance with REACH (Registration, Evaluation, Authorisation and Restriction of Chemicals) compliancy also affects business.

At Antalis we have strong corporate governance and, through our Antrak online platform – created in 2013 to strengthen traceability and responsibility in supply chains – we are developing responsible end-to-end supply chain management. Antrak enables us to collect, centralise and analyse suppliers' information related to regulation, product traceability and CSR [corporate social responsibility] commitments.
Become a FESPA member to continue reading
To read more and access exclusive content on the Club FESPA portal, please contact your Local Association. If you are not a current member, please enquire here. If there is no FESPA Association in your country, you can join FESPA Direct. Once you become a FESPA member, you can gain access to the Club FESPA Portal.