How to Guides
How to hold on to the best employees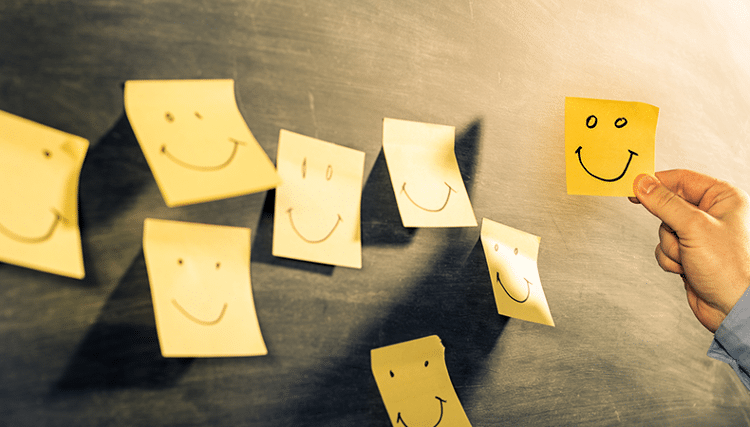 The people you hire can be the difference between success and failure. How can smaller PSPs recruit and retain the very best talent?
Recruitment is a unique challenge for small print companies. Your staff are a vital component in your success, in many ways more than for larger companies. If you're a small operation, a single employee can make up a significant portion of your workforce, whereas at a big business they can be a tiny cog in a big wheel. Thus, the performance of that person is much more influential and can be felt more acutely. So how do you make sure you're getting the best people and – just as importantly – keeping them?
The competition

Salary aside, medium and large enterprises are able to tempt staff with a wide range of incentives. From pensions to training opportunities, health insurance to holidays, table tennis to 'cocktail club' parties, they have the scale and finances to do things that small businesses will struggle to do.
Not everyone wants to work for a large company. Use that to your advantage
It's not just the package they offer either, it's how they appear to their prospective workforce. Large companies can offer opportunities to work on bigger clients, often household names, and to work in sizeable teams. They also have the corporate branding and aesthetics that can turn some heads. How do you compete?
Small is beautiful
Working in small companies means you are not siloed, but can work across a much wider range of tasks and get to know the company and its business as a whole. Not everyone wants to work for a large company either, so use that to your advantage. Tempt those who want to work in an open-door business with rapid responsibility and upskilling, where everyone knows each other's name, and there's a clear path to career advancement.

For every employee who embraces the corporate feel of a large company, there's one who wants something more straightforward, with less hierarchy,. Your firm might be better positioned to let them have a more direct effect on success – especially if you encourage and incentivise idea-sharing.

You can also help the employee to have a closer relationship with customers than they might have at a larger organisation, making the most of people power. Helping customers directly, and getting positive feedback from them is exactly the reward that can make a difference to a member of your staff. In short, make the most of the many ways that smaller can be better – a nimble company can also be a nimble employer.
Introducing incentives

You can introduce your own incentives, pitched at being more useful than the bowling nights and dress-down Fridays. Some of them are as simple as just running your business correctly and treating your staff with respect – encourage them to take their breaks, allow them to take their holiday allowance. Companies that drive their staff too hard and deny employees their basic employment rights are going to find it harder to recruit and retain. Treating your staff well and giving praise where its due costs nothing and can make a big difference. Have regular catch-ups on how they're doing and set areas for improvement and training – workers like to feel they're in your plans.

Give your staff members achievable rewards and daily respect and it'll have a knock-on effect
You can also offer financial incentives for ideas that impact the business, bonus days off for exceeding targets, and flexible hours. If you want to offer financial incentives, you can tie bonuses to performance – that way you're not committing to paying out if the employee doesn't deliver. If they do, it's a win-win.
If you do have a budget to play with, you can consider wellbeing perks such as gym discounts but, if not, then you can still make your work environment a pleasant place to work – a big deal in keeping prized staff from looking elsewhere.
Give your staff members realistic rewards and daily respect and it'll have a knock-on effect. A happy workplace plus a reputation as a good employer combine to make future recruitment even easier.
Recruit creatively
If finding reliable full-time employees who stick around is challenging, there are other options. If you prize flexibility, tap into the freelance market. Using agencies might make it tricky to establish a company culture, but they can help with sudden upticks in business or when you need an extra pair of hands at short notice, although, training can be an issue. It also means that if there's a downturn or a contract comes to an end, you're not over-staffed. And there's nothing to stop that agency or freelancer becoming a permanent employee later.

Recruit creatively and consider the needs of your business. All businesses require a balance between older employees with a reservoir of experience and younger ones, with bags of enthusiasm and on-line savvy, so don't discount either.

---
Four ways to keep staff happy… and productive
Realistic rewards
Daily respect
Introduce incentives
Workplace wellbeing
---
Become a FESPA member to continue reading
To read more and access exclusive content on the Club FESPA portal, please contact your Local Association. If you are not a current member, please enquire here. If there is no FESPA Association in your country, you can join FESPA Direct. Once you become a FESPA member, you can gain access to the Club FESPA Portal.