How to Guides
How to handle Total Appearance Capture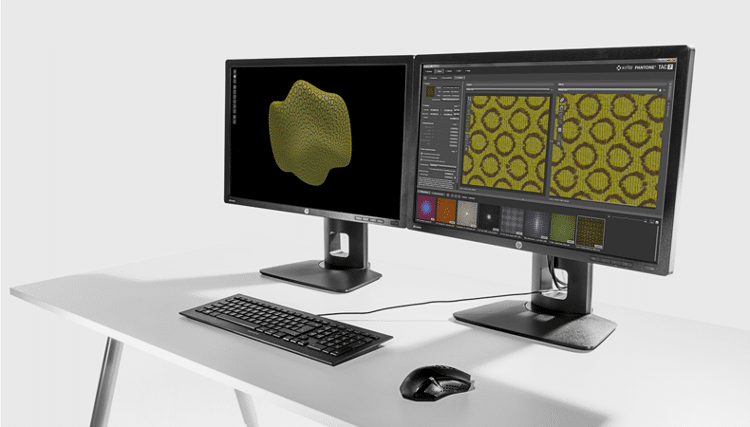 Creating realistic design mock-ups has never been easier or more flexible. X-Rite shows us how.
Print and design has evolved a considerable amount since its first incarnation as ink on paper. Now, in our digitally-driven world propelled by pictures on screens, it's not enough for images to simply look good or even just accurate. They have to look real.

Product mock-ups, design samples and marketing imagery needs to encompass all the attributes of a three-dimensional object or tableau – light and shade, luminescence, texture, transparency – within the confines of a two-dimensional display. Traditionally, this challenging undertaking has been the preserve of fine artists and rudimentary software, but X-Rite's ever-evolving Total Appearance Capture (TAC) technology is switching things up, and aims to make accurate, impressive product virtualisation easier to achieve than ever before.
Miss no detail
The system has been in the works since 2009, and what began life as an enormous room-sized machine has been streamlined down to the much more manageable arcade-game-sized TAC7 – a piece of kit that virtualises a piece of material and digitises it, creating an endless version of that material swatch. Once it has been processed, TAC7's software lets designers digitally manipulate the swatch however they wish – move it around a light source, layer it against other materials, fold it, scrunch it, carve it, bend it. Such is the detail captured by the tech that the material can be placed into almost any kind of digital environment and the system will produce an entirely lifelike and accurate 3D rendering of the finished product, whether it's the paint on a car or the fabric on a sofa.

"There are a huge number of factors that go into our perception of appearance," explains TAC Portfolio Manager Tobias Rausch. "A lot of people in the traditional print field will prioritise colour and pattern, but there's also texture, gloss, transparency and translucency. This is why what we do is so different to simply 'creating a picture', which is fixed and determined. Our technology takes all of these component parts, and incorporates direct and indirect light sources, the viewer angle and distance in a dynamic way, so designers needn't spend time creating separate mock-ups with different ambient criteria. It can all be easily switched up as required."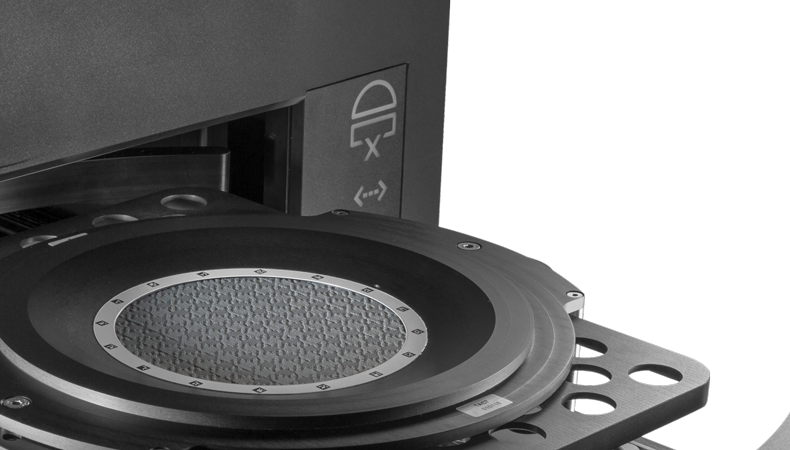 TAC7 material scanner

The system itself is made up of three main components. First, the TAC7 scanner captures the data using a variety of cameras, projectors, backlights sensors and filters, both as the sample is static and in motion. This information is shared via a vendor-neutral Appearance Exchange File (AxF) which can be accessed by most major Product Lifecycle Management (PLM), Computer-Aided Design (CAD) and top-level rendering applications. The system's corresponding desktop application, the PANTORA Material Hub, then serves as a single digital library for storing, editing and sharing these files in a consistent way, and finally the Virtual Light Booth lets designers compare both physical and digital samples under the exact same perceptual conditions.

As you might expect, this all involves a huge amount of data. A 10cm by 10cm swatch could come with up to 2TB of information, according to Rausch – more if the material sampled is of the challenging variety. "Matt material is the easiest to capture," he says. "And if you rotate a wall of matt material, it's pretty much going to look the same from all angles. We call that 'isotropic' material. Things get more complicated if a material has a gloss, and then there are brushed metals, or finishes that change colour or texture as you rotate them. And of course, you can have those things in combination. So, the system requires more time and data to understand the nature of these materials."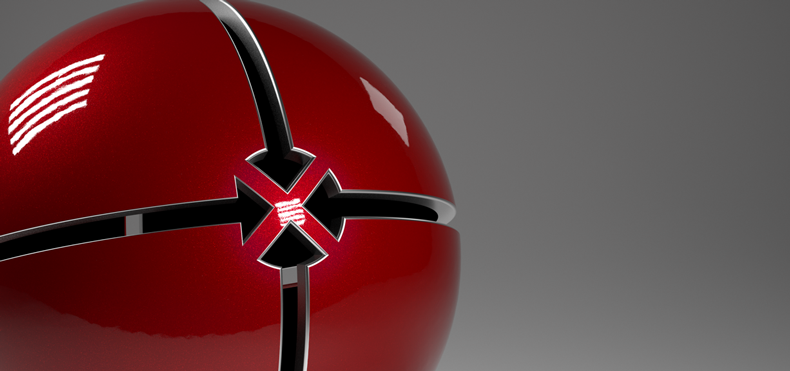 Car paint sample measured with a TAC7

There are some materials, Rausch says, that are completely beyond the scope of the system. Fur or hair, for example, because the first layer of fibre is hiding what's going on behind it. Large pattern repeats or materials without natural pattern repeats are also a no-go. "There's no way to predict how a piece of very grainy wood or marble unfolds," says Rausch. "If you wanted to record a whole piece of wood you'd end up with too much data." But for the materials that the TAC7 can handle, the process is relatively swift, with the journey from sampling a piece of simple material to turning it into a virtually-rendered box taking around half an hour.

However, while rendering a product using the TAC7 will certainly save time compared to traditional methods of doing things, the system is designed to streamline the entire design process overall. "The benefits of the system are really far-reaching," says Rausch. "Without the need for physical material samples costs are reduced and logistics are simplified. You won't have a particular material sample in shipping across the globe for five days, for example. Everything is available instantly, and materials can be easily customised, reused and repurposed." He also adds that the system and its digital (and therefore remotely accessible) materials library has taken on a new focus during the current climate, where everyone is working from home.




Another major selling point is the speed with which products can get to market. "You need fewer physical prototypes, and the accuracy and realism involved means everyone – designers and stakeholders alike – are on the same page about what something is actually going to look like when it's finished. You don't need to imagine mock-ups made from tiny 2cm by 2cm material swatches and hope everyone else has the same vision as you."

X-Rite initially started out offering TAC7 as a service, but the confidential nature of some of its clients – major carmakers, fashion brands and furniture labels, for example – meant that the company eventually started selling the kit outright as well.

But it's no small investment. Rausch says that the current system costs in the region of €85,000, plus software. However, X-Rite is working on a range of cheaper devices. "We've got products coming to the market around September," Tobias reveals. "They'll be less versatile than the TAC7 with more limited uses, but for companies that only operate in certain materials, such as plastic or textiles, the system will be a lot more affordable for them."
Become a FESPA member to continue reading
To read more and access exclusive content on the Club FESPA portal, please contact your Local Association. If you are not a current member, please enquire here. If there is no FESPA Association in your country, you can join FESPA Direct. Once you become a FESPA member, you can gain access to the Club FESPA Portal.