How to Guides
How to grow your business in small format personalisation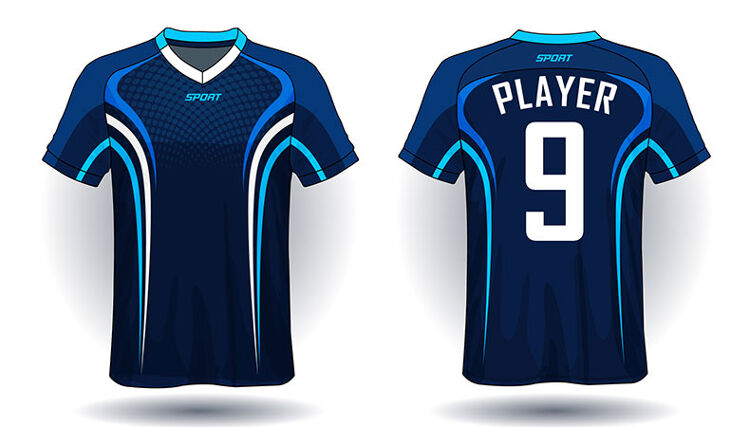 Ghost GmbH founder David Kandelhardt talks to Club FESPA about new developments in small format personalisation, and gives three tips on how businesses can corner the market.
Personalisation as a concept has been around for a quite a while, but has been limited to certain types of substrates and by the scale of production that users wish to run. Now, new technologies for transfer and sublimation printing mean that businesses can do high quality short runs to meet the demand for small-scale personalisation.

One such company helping small businesses to streamline their operations is Ghost GmbH, which offers unique options for printing in white toner on dark substrates.

"Toner transfer has been around for a while." says Kandelhardt. "This allows customers to use a transfer paper which is printed with a laser printer and then transferred onto a substrate. This gave users the opportunity to run small runs on a small format laser printer at a very affordable price.

"The downside was that the colour white was only available for a very limited number of costly machines. Now we've developed white toner cartridges for over 700 different, very affordable standard laser printers, meaning the set up for the user would be less than €800 to set up a system as opposed to the circa €3,000 required for more specialised machines."

Technology like this can allow smaller personalisation operations to set up at a much more affordable price. And smaller businesses are where we are seeing a huge growth in the personalisation market, says Kandelhardt.

"Personalisation has always been done on a more or less large scale – the cost breakdown for small runs using traditional technologies like screen printing or direct to garment was not good."

"Now that the technologies and the price of personalised items has been coming down, customers are willing to pay the price for small runs, with a study by Deloitte showing that 1 in 5 consumers who expressed an interest in personalised products or services are willing to pay a 20% premium. For small runs the premium will be slightly more still as consumers are used to paying premiums for small batch products."

Kandelhardt sees the market growing for may different small-scale applications, with particular opportunities in clothing for customers including local sports teams and small businesses.

Ghost GmbH is also set to launch a new sublimation toner cartridge - a regular CMYK toner cartridge set for a range of very affordable small printers that can be used to transfer on to sublimation friendly polyester blanks.

"This has three benefits over traditional inkjet printing: firstly, you can print on any copy paper, cutting the need for (and cost of) relief sheet paper. Secondly, as laser technology uses a powder as the base for its printing procedure the usual issue of print heads blocking or drying out is overcome. And third, the customer doesn't have to choose between sublimation printing and transfer printing – both are possible with one machine."

But the benefits of this small-scale transfer technology should not only be considered by smaller printing businesses, says Kandelhardt. The key to a successful personalisation business of a larger size is using both processes to best meet requirements.

"Screen-printing at scale will never be beatable for price per piece. But transfer technology can be run alongside a screen-printing facility to great effect.

"If a customer asks for additional personal details to be added to a large scale print run already carried out on a screen-printer, these details can then be added using transfer technology, transfer being very similar to screen print when it comes to the feel on the textile and washability. If customers want to see prototypes, this is also best done on a small-scale printer. So these technologies can coexist very well in one printer's facility."

Three tips for growing your business

1. Invest in your design

Having the right technology and the right price point is one thing, but what really differentiates you from your competitors is offering a design that is most attractive to customers, and that they are willing to pay for. Find good resources for design, and use mock ups to test the attractiveness of the design to your customer base.

2. Find your niche

Identifying a niche section of the market to target is a great way to protect your business and help generate a margin. Weddings, for example, are an area where customers are largely willing to pay a premium, and for which there is a range of matching items that can be sold to one customer; from invitations, to napkins, to place settings. Once you have established a presence in that niche, its easy to then generate follow up orders as you begin to specialise and standardise your processes.

3. Identify your marketing platforms

It is important to identify the right tools with which to reach your customers, and not just to treat the giants of social media – Twitter, Facebook and Instagram – as appropriate for blanket use. If, for example, you are looking to develop a range of products for a hotel chain, the people making these purchasing decisions will most likely not be found on Facebook. Rather, they might be found on LinkedIn, or in industry forums, or at exhibitions for the hospitality sector. Assess all marketing channels for suitability to your audience.
Become a FESPA member to continue reading
To read more and access exclusive content on the Club FESPA portal, please contact your Local Association. If you are not a current member, please enquire here. If there is no FESPA Association in your country, you can join FESPA Direct. Once you become a FESPA member, you can gain access to the Club FESPA Portal.