How to Guides
How to dye sub onto rigid products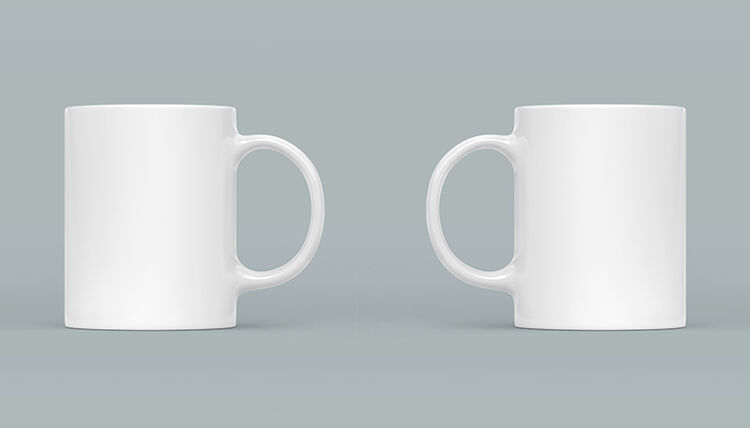 Blanks provider and dye sublimation expert Adventa discusses the pros and cons of the process.
What are the main pros and cons of sublimation printing onto rigid products?
There is a lot to mention here, but let's highlight some of the main points.
Pro – Durability: In simple terms, sublimation printing turns ink from a carrier paper into a gas that impregnates the surface of the product. This typically makes it far more durable than other types of surface printing.
Pro – Set-up costs: It has a low-cost entry – many printers start with small equipment in their garage. However, increasingly high-volume producers are investing into auto equipment to increase capacity and drive down labour costs.
Pro – Flexibility: A huge range of sublimation blanks available, mostly imported from China (watch this space!). Most rigid products need a special coating to work with sublimation and the quality of this coating can massively affect the durability.
Con – Colour of product: Sublimation needs a white base product to get vibrant full colour printing. It is possible to use light colours on products but this will distort the image colours and weaken the image.
Con – Speed and energy: The process requires heat and pressure, often for a dwell time. It therefore can use more energy and be slower than other print systems.
Con – Predictability: Lots of factors can affect the settings and timings of the process, including moisture content, room temperature and atmosphere humidity. Be prepared to amend settings throughout the year: some say dye sublimation is more of an art than a science!
Is Adventa developing any new tech for sublimation?
We're currently developing material that we can manufacture efficiently in Europe and has excellent results with sublimation printing. We are determined to change the traditional perception that sublimation products only come from China!
Is Adventa offering any new and interesting blanks for sublimation?
Our first launch will be a smash-resistant 'looks-like-ceramic' Mug with many more products to follow, including the exclusive Adventa Melo insulated water bottle. For this bottle, sublimation is recommended at 180 degrees for 45 seconds.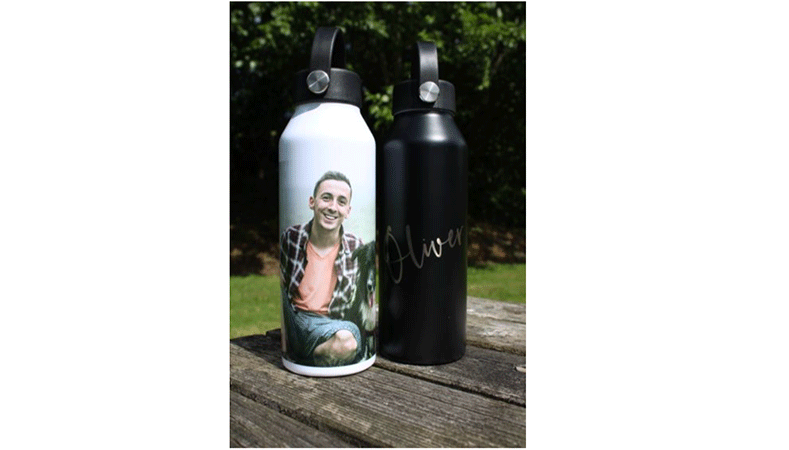 Is there any limit to what you can print on with dye sublimation?
Yes, you can only print on specially coated products and ideally on a white base.
What technical know-how do people need who are getting into dye sub/choosing substrates? How do they get the best results?
If you have the right equipment, and follow the manufacturer's guidelines, you can't really go wrong, although these are only guides – be prepared for some trial and error to obtain perfection.
What are the sustainability benefits and drawbacks of dye sub?
There is minimum waste from the process – it is ideal for 'print on demand' solutions. It does require heat and pressure for the process; however, there are sustainability advantages with the often unbeatable image durability.
What is the future of dye sub?
3D sublimation printing: it's not very common yet compared with a conventional heat press, but we think this could change! The achievable effects [being able to print on to irregular surfaces] are amazing.
How does Adventa help dye sub printers?
Most small format photo printers use sublimation technology. Adventa has many high-volume blank products to suit which are very fast to create on demand for online orders – ask our team about success stories and what's trending at adventa.com/eu/contact.
Is there anything else you think our readers should know?
These points above mainly relate to rigid products – printing on to garments is another story!
Become a FESPA member to continue reading
To read more and access exclusive content on the Club FESPA portal, please contact your Local Association. If you are not a current member, please enquire here. If there is no FESPA Association in your country, you can join FESPA Direct. Once you become a FESPA member, you can gain access to the Club FESPA Portal.