How to Guides
How to drum up new print customers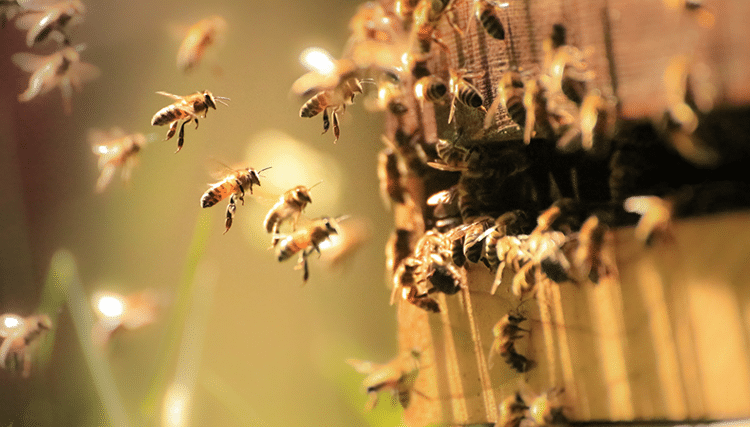 New business is your lifeblood, so here are 14 simple tips to keep it flowing in.
Customers never just fall into your lap, and usually you need to work really hard to get new clients to commit.

It pays to be prepared when expanding your customer base. That means doing things in the right order – do you really want to advertise a new product when the market for it simply doesn't exist, or offer a service that won't be profitable in the long run? Not all of these 14 tips will be of use for your particular circumstances, but a combination of several might just hit the sweet spot.
1) Polish your online presence – Do you have a website? Would one help? How could you make yours better? The model of sales reps chasing customers is looking threadbare. In today's market, customers search online, with an idea of what they want to buy – and they expect fast delivery and desire a minimal environmental footprint.
Social media is great to showcase your latest projects and show the types of companies you are working with
People are focusing on social media, so think about selling on different platforms to maximise reach and open up new avenues – look at eBay, but also Etsy. Ensure you're registered on relevant industry forums, boards and indexes – Google Business at least – so people can find you easily. The power of social media is great to showcase your latest projects and show the types of companies you are working with, which always helps when speaking to larger organisations.
Each social media platform has its strengths: Instagram can help you put out great pictures of print work quickly and fuss-free to a highly engaged audience; Twitter is best for snappy engagement with clients and can also help with customer support; and Facebook, which still has the biggest reach (2.2 billion active users) can bring you the greatest visibility.
2) Look inwards – Some self-analysis can really help. Crunch the numbers, audit your business and decide what you're good at and where you want to be. A SWOT analysis – strengths, weaknesses, opportunities and threats – can help you see what you're good at, what are good areas to expand into and what you can do better.
It's vital to understand what your customer wants and needs. Market research can give you an invaluable insight
3) Web to print – Have you thought about web-to-print or online sales avenues? Bluetree Group started life as a humble screen printing business in 1989, but after merging with Instantprint in 2012, is now an automated print procurement and production hub and one of the fastest growing companies in the UK. You can slash transactional and administrative costs by using similar API-driven businesses that allow mass customisation and hand back control to the customer. Other companies such as Pwinty and Kite.ly allow simple drag and drops to satisfy on-demand print demands. Can you use these platforms to bring value to your own business?

4) Market research – It's vital to understand what your customer wants and needs. Market research needn't be over-complicated or expensive, but it can give you an invaluable insight. Considre Survey Monkey questionnaire as a low cost option.

5) Advertising – Once you know your market, you can advertise. But don't just do this blindly – target, be bold and original. If you've got a good online presence, consider dipping your toe into Pay Per Click (PPC) ads, which can be lucrative and get you to the top of the search results.

6) Co-operate with industry peers – Can you link up with other companies for a joined-up approach? Perhaps your offerings can complement each other and dovetail. Perhaps you can share online content with each other, cross-pollinate and share technology. If that's too much, it can be as simple as swapping adverts on each other's website or premises. PSPs are often protective of their own technology and contacts, but a brave new world calls for brave new businesses.

7) Invest in the most relevant print technology – Don't fall behind your rivals. Research and implement the latest tech if you think it can deliver a competitive advantage – combine this with your market research for maximum impact.

8) Up your marketing game – It's not just about advertising or a professional website. Make sure your external signage is up to date, your logo is professional and appealing. A dated image can turn off new customers who want to use a print company they think are abreast of the latest methods.

9) Exporting – Are there foreign or developing markets you can find an opening in? This links directly with your online presence – websites are international, and your business can be too. If you attend expos or trade shows, network with reps from around the world. You never know where an opportunity might spring up.
10) Tie up loose ends – Quoted for work but never heard back? Got any loose approaches with questions in your inbox? Time for some follow-ups. You might want to ask these people if they're still in the market for your services. You might want to go further and ask for feedback on why they didn't use you in the first place. If they answer, you might glean some valuable insight into why you didn't get that work – something you can action.

11) Tell a story – Never underestimate the power of the local press online or in print. If you've got an interesting angle, approach a local publication and see if you can get coverage. Find online advice on how to write a press release that will make a journalist sit up straight. If not, could you be seen as an expert on what you do? Look for opportunities to comment and build your reputation further – LinkedIn is a good forum for this.

12) Diversify – Can your skills transfer to a new product? Do you have the equipment and skill to diversify and take advantage of new possibilities, thus opening up new customers? For example, can your equipment handle different substrates. If you're a signage specialist, and you see digital signage eating into your business isn't it time to re-educate yourself in the necessary technology such as D.Wall Online or XOGO and try to claw some of that business back?

13) Get word of mouth working – Doing a great job for your existing customers can get you new ones, especially if they talk about you. Take pictures of work you're particularly proud of and put it on your social media sites once you have approval. Keep a good, open relationship and perhaps even offer incentives – a discount for a referral that leads to new business. Ask existing customers for testimonials.

14) Keep track – With all these things to do, it's easy to do too much, get overwhelmed or take an unfocused approach. Draw up, at the outset, what you want to achieve, then keep track of what targets you hit. See what works, discard what doesn't.
Become a FESPA member to continue reading
To read more and access exclusive content on the Club FESPA portal, please contact your Local Association. If you are not a current member, please enquire here. If there is no FESPA Association in your country, you can join FESPA Direct. Once you become a FESPA member, you can gain access to the Club FESPA Portal.