How to Guides
How to achieve unlimited special effects with water-based inks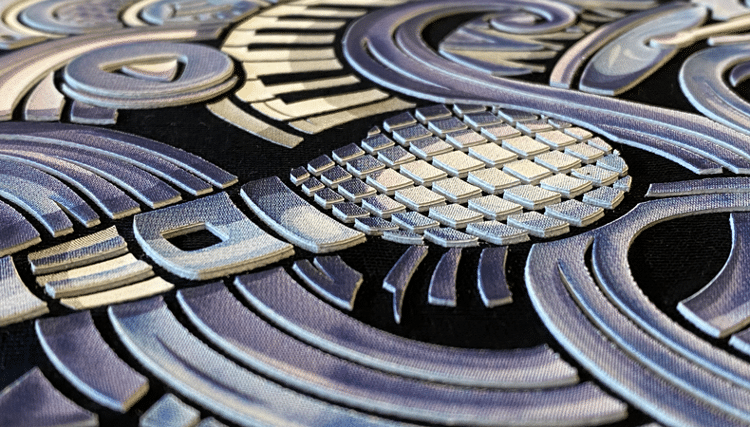 Beppe Quaglia, CEO of Virus Inks, talks about how water-based inks are a match for plastisol or silicone.  
Any special effects that have been created with plastisol or silicone inks are all achievable with water-based inks. There are literally no limits to what water-based inks can achieve in creating special effects.

Virus Inks has more than 70 specialised ink applications. Our water-based inks have satisfied many requests from major brands that wanted printed products to simulate materials for inserts or applications. We aim to recreate the customers' concept of a product: special effects are used to enhance print designs creating a surface texture or simulating a metallic or other materials such as leather or wood for example.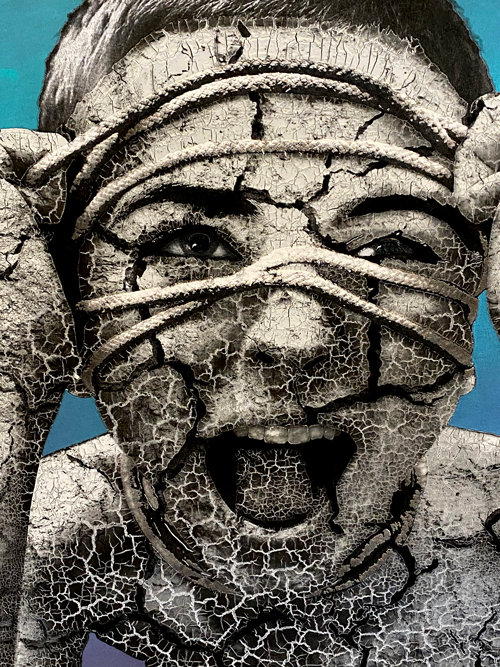 In addition, unlike silicone and plastisol, water-based prints are breathable and more comfortable for wearers, even when directly in contact with the skin.

If we really wanted to find a limit to water-based inks, it would be related to their rheology (the flow of materials with a complex structure) because water-based inks requires a great deal of knowledge and care during printing to prevent "mesh clogging", especially compared with plastisol.
We set out to debunk the myth that confined water-based inks to low-resolution and low-quality printing because of its rapid evaporation
We undertook an experiment to identify the practical limits of definition and screen stability achievable with a water-based ink. The experiment had two objectives. First, it set out to debunk the myth that confined water-based inks to low-resolution and low-quality printing because of its rapid evaporation. This could lead to mesh clogging, especially in warm environments characterised by low humidity levels.

The second objective was to show that there is still much to learn from textile screen printing compared with digital printing. The conventional way is still a great opportunity for those who can't or won't invest large amounts of capital in digital or hybrid equipment.

The results were unexpected. We obtained results printing several four-colour process prints at 102 LPI (Lines Per Inch) using screens at 150 (yellow) mesh/cm. The test was focused on short runs of 150 pieces that didn't suffer from drying-in.
Where are water-based inks established around the world?
The demand for water-based inks is increasing all over the globe. Water-based inks are practically the only inks used in Asia and the Middle East – high-volume production areas where many major brands manufacture their products.

Even in the countries most reluctant to abandon plastisol, water-based is taking hold thanks to strict regulations that limit hazardous chemicals and the new generation's increasing awareness of the need for environmental, social and economic sustainability.

Using Virus inks is not difficult – we supply information on the printing parameters and procedures to be followed in our technical data sheets. These are created to be referred to when setting up the press and the curing to ensure optimal results.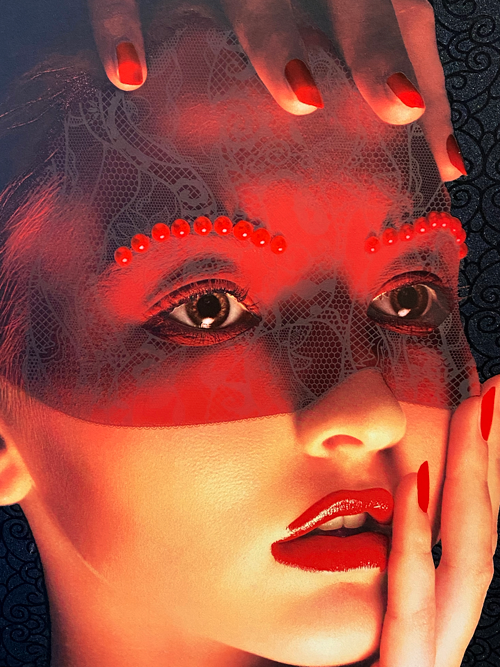 Hybrid printing and renewables
Special effects encourage ongoing demand for textile screen printing because digital printing is simply unable to deliver the variety of finishes and techniques available. Hybrid printing, that blends the best of screen and digital, is an exciting development option. Evolution dictates that hybrid forms of production will contribute to the future of the garment decoration industry, a combination that allows both technologies to improve upon the weaknesses of the other. But the big challenge of the future is clearly sustainability, which inspires the production of our new-generation water-based inks.

In fact, we are about to launch the Virus ESE (economy society, environment) range to the market. Updated manufacturing processes, improved raw materials and safer chemistry meet the latest legislative requirements. This approach is now an integral part of our innovative strategy.

This Virus ESE range, which includes ESE-Organic Clear and ESE-Organic White, doesn't use components derived from hydrocarbons, heavy metals or organic molecules difficult to dispose of. We have replaced them with substances either 80% plant-based or derived from renewable sources that don't release any kind of hazardous chemical.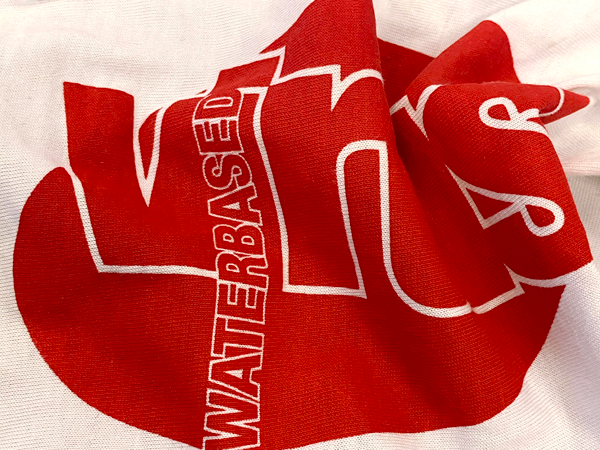 Become a FESPA member to continue reading
To read more and access exclusive content on the Club FESPA portal, please contact your Local Association. If you are not a current member, please enquire here. If there is no FESPA Association in your country, you can join FESPA Direct. Once you become a FESPA member, you can gain access to the Club FESPA Portal.