How to Guides
How a printer can boost its online business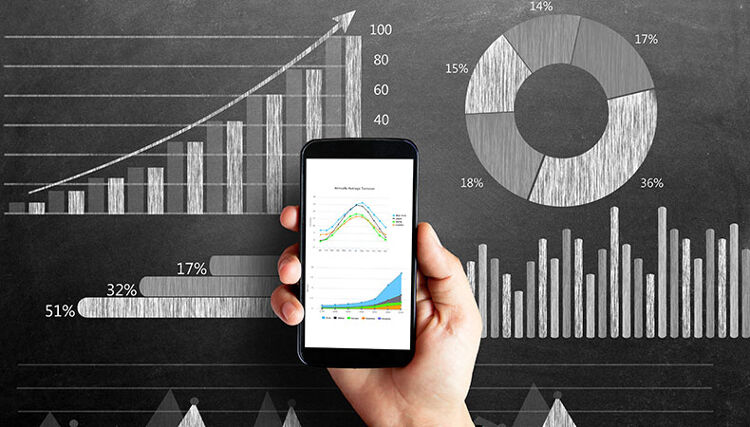 Key tips for finding an audience and becoming a trusted digital presence.
Print businesses have embraced the advantages of new technology over the past decade and continue to transform their production processes from analogue to digital.

Digital technology enables printers to work with more speed, enhanced colour ranges and application, greater ease in printing short runs and less production waste.

However, many printers have yet to apply similar modernisation to the customer-facing parts of their businesses and risk losing touch with customers – and long-term growth.

In this article, we'll look at how a print business can position itself online, find an audience and build a trusted and reliable digital presence.
Budgets and priorities

How far a printer can go down the road to becoming a truly digital business is entirely governed by the funds earmarked for it.

It's a useful exercise for a printer to audit its existing digital presence and establish a set of priorities based on what can be realistically achieved for the money available.

The audit should consider whether the e-commerce solution (if one is in place) is user-friendly and whether digital marketing activity is sufficient to drive customer engagement and brand awareness. This should include assessing all social activity, branded content and email list strength, as well as the quality of each website, app and social profile.

This process will leave the printer with a better understanding of its digital make-up – what's fit for purpose, what could do with a quick refresh and what needs to be overhauled.
Competitors

As part of a general web presence audit, it might be a good idea for a printer to assess the various strengths and weaknesses of its competitors.

Useful questions to consider are:
Do they offer e-commerce and can they sell online?
Do they use web-to-print software to offer customers a complete solution?
Do they have an effective digital marketing approach?
What social platforms do they use? Is their output of a high quality?
Reviewing the competition in this way can help establish where opportunities lie to provide a better service to customers or to offer better marketing to potential customers.
Where are your customers?

In much the same way as a printer should analyse its competition, it needs to consider where online is the most natural audience for its social updates, content marketing and digital advertising.

Is there a community on LinkedIn it might be useful to target with thought leadership blogs, useful guides, 'how to' content' or ads?

What about Facebook or Twitter? Is it worth investing in targeted ads on either of these platforms? Or will customers be drawn to a printer with glorious product images posted to Pinterest or Instagram?

Targeting the right people with appropriate content can deliver effective marketing and propel potential customers to the business through enhanced awareness and exposure.
Software

The type of site a print business ends up publishing will depend on the kind of digital presence it wants to establish – and simple affordability.

Web-to-print solutions are increasingly sophisticated: a print business can now buy and implement specialist software that will provide it with a white label e-commerce platform, flexible shopfront templates, and sophisticated online marketing services.

But bundled solutions of this kind aren't appropriate for all print businesses. An alternative is to develop a website using content management software such as WordPress or an e-commerce platform such as Shopify.

Some businesses may even prefer to make use of cloud-based services like PayPal or Sagepay to enhance an existing website with a simple embeddable e-commerce functionality.
Mobile

Regardless of the software used to run a website, it's vital the destination is built in a responsive way to suit the multiple devices on which it's likely to be viewed.

Essentially, this means ensuring the destination looks good and is user-friendly for a smartphone or tablet. It can be a real frustration to potential customers if the same level of functionality on a desktop isn't available on a mobile site.
Monitoring

Once a website is established, any business keen on improving the rate at which it converts visitors into customers will want to start tracking activity. This will mean using appropriate analytical and monitoring software.

Knowing what people look at, how they arrive and where they go afterwards will enable the printer to offer more tailored services, build personas to assist marketing, and make site changes to encourage conversion rates to rise.
SERP

By now our printer has established a website, calibrated it to work on all devices, and is gathering information about visitor activity – but how should it encourage a greater number of people to come to the site in the first place?

Any business that has ever been in this position will know the acronym SERP. It stands for search engine results page. This is where a website is listed according to a specific search query. The challenge for all businesses is to rank as highly as they can in organic search results, thus enabling web users to easily find them.

There are a number of ways a business can climb up the organic search rankings, including:
Search engine optimisation – optimising web pages for search engine discovery
Inbound links – links from reputable websites helps raise a site's ranking
Content – Google rewards sites that provide rich and original information

Implementing these best-practice points can help steer a site towards the top of page one in the organic listings, but for those that can't wait there is an alternative route.
AdWords

Instead of – or in conjunction with – a strategy to climb through the search rankings, a business can choose to place ads against certain keyword terms on search engines. These ads can be used to drive specific product sales, promotions, or simply to advertise the brand.

Google even has a keyword planner so prospective advertisers can see how many people are likely to search for different terms.

When a term is entered in a search engine, the ad will appear, usually above the organic search listings on the SERP.

An AdWords strategy ensures a printer's website is always highly visible, regardless of other attempts to optimise the destination for search rankings.
Forward…

Moving through these steps should help a printer to boost its online business and prime it for further success in the future.

Good luck.




Become a FESPA member to continue reading
To read more and access exclusive content on the Club FESPA portal, please contact your Local Association. If you are not a current member, please enquire here. If there is no FESPA Association in your country, you can join FESPA Direct. Once you become a FESPA member, you can gain access to the Club FESPA Portal.