Business Advice
Why automation software makes sense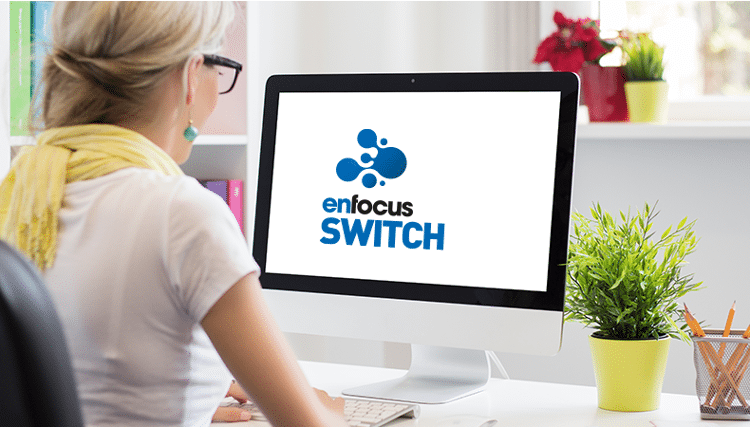 Automation software reduces errors and speeds up workflows. Are you missing out?
Speed. Efficiency. Value. Sought by printers – and indeed all industries – since manufacturing began. Nowadays it's almost impossible to achieve them without discussing the merits of automation.

Automation software allows printers to react faster and to deliver those smaller, unique runs needed for customised products, and it cuts down on mistakes with job specs, contact details, colour profile and on all embedded in files to guide the job through automated preflight and on to production. The best systems will also collect customer and job data at the same time as job files land in your inbox.

Meet the prepress pioneers
A 2018 survey by InfoTrends found that 41.9% of European printers who increased their revenue in the last five years attributed the gain to investment in automation software, while a 2019 survey from the same company revealed that automation can save the average European printer over €1.4m a year in labour costs.
One company playing a pivotal role in the move toward automation is Belgium-based Enfocus. Where the likes of Aldus' Open prepress interface and Markznet's standardised protocols failed to take off, Enfocus' Switch and PitStop Pro solutions slipped in to become an integral part of many printers' workflow systems.

"In a nutshell, PitStop checks, fixes and edits PDFs," explains Enfocus Managing Director Wim Fransen. "It's a plug-in that automatically checks for every conceivable kind of error in a PDF file, then gives you the option to fix it yourself, or have it done automatically."


Wim Fransen, Managing Director of Enfocus
"Switch, on the other hand, is software that brings together different systems under one automated umbrella. You build your workflow the way you want it and you can use APIs from the Enfocus app store to add whatever functionality you need."

Metadata and XML are crucial to this process. Metadata is data about data: it could be structural (data about the containers of data) or descriptive (the author, creation data). XML (it stands for Extensible Mark-up Language) provides a lingua franca for marrying customer-facing portals with internal automated systems. It is both machine readable and human readable.

Switch workflows use XML and file metadata to direct intelligent file sorting, processing and communications with management information systems, enterprise resource planning or web-to-print.
Automation is inevitable if you're to keep margins profitable and remain competitive
The software has found particular favour with companies besieged by manual, repetitive tasks. These days print jobs arrive from a host of pathways – sales, emails, mobile apps, online, and so on – but Switch eliminates the need for a human operative to manage them, automatically sending the right files to the right destinations for onboarding.
"This saves companies a huge amount of time and resources," says Wim. "Resources which can be spent on other elements of the business that are becoming increasingly important today, such as ecommerce sites and marketing – it's not just about the printed product any more."
Just as importantly, Switch means that departments across the business are connected and all parties receive the same data and edits as they happen. "There's no risk of job data being duplicated in different places in different ways, and all the potential errors that go along with that," says Wim. "All of our products work well together," he notes. "We don't believe in automating your prepress without a way of guaranteeing the input files that go into that automation."
Start with the low-hanging fruit, such as automating repetitive tasks – you'll get more benefits that result in more profit
Looking ahead, Wim says the company aims to expand the ecosystem around Switch, particularly in terms of its app store. "If you're looking for a particular type of integration – say you have a particular type of planning interface you want to use – you can go to the app store to see if there's a ready-made one there. We're constantly working with all kinds of vendors to build more of these."
The age of anxiety
The company is also working on growing its enterprise offering to respond to the changing world of work. "We're working on features such as remote processing, and under-the-hood tools that will give businesses data and KPIs on their projects," says Wim. He adds that Enfocus is particularly mindful of maintaining a straightforward and simple user interface, as a lot of its customers are new to the digital side of things and are "less technical" than the next generation of print employees.

"The idea of automation can seem a bit overwhelming, especially to more old-school printers used to working in a very traditional way," says Andrew Bailes-Collins, PitStop's Senior Product Manager. "But the fact is, if you haven't looked at it already then you're definitely behind the curve and probably feeling the pain already. Automation is inevitable if you're to keep margins profitable and remain competitive."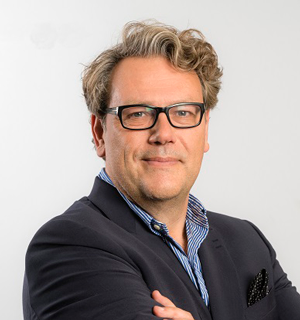 Andrew Bailes-Collins, Senior Product Manager at Enfocus
And what about job losses in the near future? Automation is often accompanied by anxiety among employees that they are surplus to requirements. But far from ushering in mass unemployment, automation could see employees repurposed to improve customer service, innovate or open up new revenue streams.

As Andrew notes, there's a lot of support available for PSPs looking to integrate automation into their workflow. "Our partners will help printers get up to speed, whether that's in training or in recruiting the right people," he says. "And it's actually beneficial to start small. Start with the main pain points, then move onto the next phase."
It's actually beneficial to start small. Start with the main pain points, then move onto the next phase
Indeed, Wim says one of the biggest mistakes he sees printers make with automation is that they try to do everything at once. "It's not unusual for a printer to go 'Oh! We have to automate, or we'll die!' and then throw loads of money at a massive project. But there's no need for that. Start with the low-hanging fruit, such as automating repetitive tasks – you'll get more benefits that result in more profit."

For many printers, automation will invariably seem like another tech-driven expense, but software such as Switch and PitStop is relatively inexpensive – the biggest investment comes with change management. "People will have to work in different ways and rethink otherwise entrenched processes, and that can come with hidden costs," says Wim. "Unfortunately, it's not something you can't do."
Become a FESPA member to continue reading
To read more and access exclusive content on the Club FESPA portal, please contact your Local Association. If you are not a current member, please enquire here. If there is no FESPA Association in your country, you can join FESPA Direct. Once you become a FESPA member, you can gain access to the Club FESPA Portal.