Business Advice
Water-based inks and restricted substances lists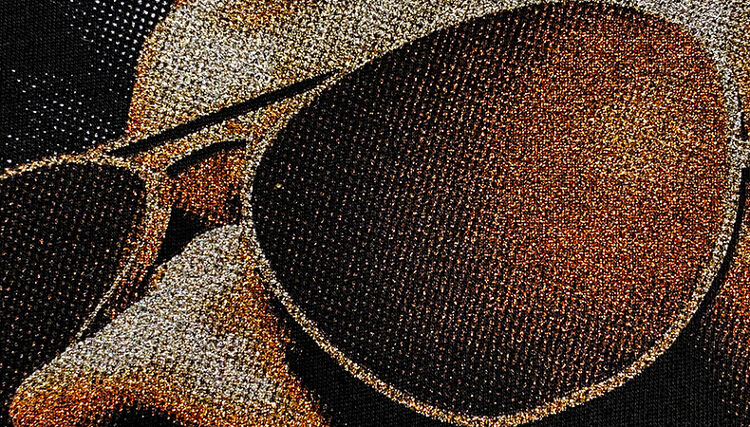 Beppe Quaglia, CEO of Virus Inks in Italy, on the technical challenges of adhering to restricted substance regulations, and how eco inks push creative potential.
What is the value of water-based inks in sustainable production?
Water-based inks have been the forerunners of the sustainability criteria, given that we have been developing formulae for more than 15 years avoiding hazardous substances harmful for humans and the environment.

Our inks have always been in line with the strict regulations that seriously restrict the many chemical substances (OEKOTEX Standard 100 Class 1, GOTS 6.0 and ZDHC).

Beyond that, we have been working hard on the performance capability of our inks to offer more sustainable solutions, concerning not only the environmental impact but also those of human health and resource scarcity.
Does safe ink in any way restrict creative potential?
It is unavoidable that chemical restrictions and compliance with sustainability criteria make it difficult to produce an ink that guarantees performance and meets the standard required by the market.
The ink has a high degree of screen stability when using finer meshes and so results in lower ink consumption
It's a challenge that raises the bar of professionalism and pays off, in a way, as there are no easy solutions. Instead, we have continued to believe in pursuing the path of research and innovation that has generated the necessary developments to reach ambitious goals that will guarantee we meet the creative expectations demanded by our customers.
How do you handle restricted substance lists (RSLs)? What are the technical challenges in adhering to REACH (Registration, Evaluation, Authorisation and Restriction of Chemicals) regulations?
We continuously monitor our manufacturing processes and we review the raw materials involved to achieve our goals for sustainability including those of our customers.

We have set ambitious targets for the health, safety, respect and protection of the environment.

We are committed to supporting our customers so that they can print to the highest standards required of sustainability and provide evidence for it.

In the formulation and manufacturing of our inks, we apply rigorous tests to guarantee the social and environmental stewardship in line with certification standards.

The inks we manufacture only contain components suitable for compliance for today's RSLs which is critical to meet the needs of brands.

All the raw materials used in the manufacturing process are treated according to the REACH European regulations, CLP n.1272/2008 regulations and others.
Last time we spoke we discussed the imminent roll-out of your ESE range. How has that range performed in the market and among printers?
The ESE range has now been adopted by the major printers who work for top brands.
During Covid-19 (for which my city Bergamo has paid a high price) we have continued to improve our ESE range. This has replaced the fossil elements with organic and renewable ones and has acquired our WOW (Wet On Wet) technology.

This range offers another significant benefit in its reduction of energy as it enables the removal of flash curing in many cases (less cost, less pollution), as the ink has a high degree of screen stability when using finer meshes and so results in lower ink consumption.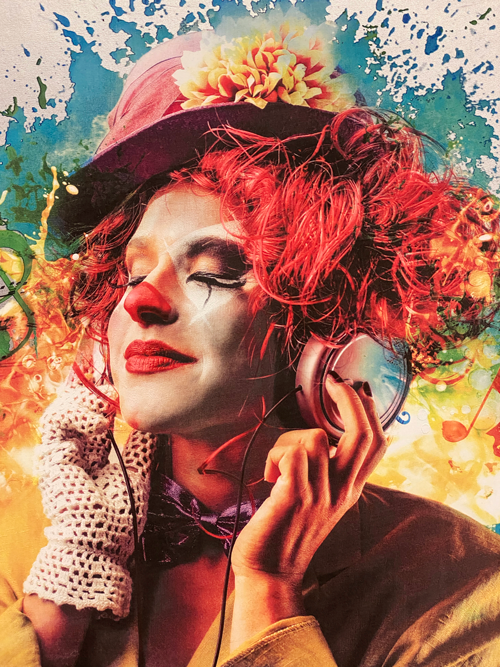 Collectively the feedback we are receiving is that this range of inks lead to easier processing, higher speed production with less environmental impact.
In which ways are you trying to improve sustainability in other aspects of your workflow?
Sustainability is a primary requirement for life. For this reason, we have a fundamental commitment to formulating and providing solutions that will reduce the energy involved in production and creating inks that have a minimal impact on the environment.

Virus is a pioneer of ecological sustainable water-based inks whose raw materials are selected with consideration for the entire production process.

Virus is committed to protecting the environment and the people by preserving the natural resources and preventing pollution while ensuring safety working conditions and energy reduction.

Plastic pollution remains a widespread problem. We have converted to using recycled plastic for our containers and packaging and regenerating them where possible.
Our flow meters monitor incoming and outgoing water during the manufacturing process in order to optimise its consumption
Furthermore, the digitalisation process throughout the company has allowed us to go paperless, speeding up the processes and reducing the physical space of the archive.

Waste water management gets the utmost care. Our rainwater collection system reduces the need for water taken from the mains supply. Our flow meters monitor incoming and outgoing water during the manufacturing process in order to optimise its consumption.

The washing water from the screen washing line and equipment are filtered and cleaned to remove any chemical and organic residue from the process for reuse.
Become a FESPA member to continue reading
To read more and access exclusive content on the Club FESPA portal, please contact your Local Association. If you are not a current member, please enquire here. If there is no FESPA Association in your country, you can join FESPA Direct. Once you become a FESPA member, you can gain access to the Club FESPA Portal.