Business Advice
Towards the mass customization of one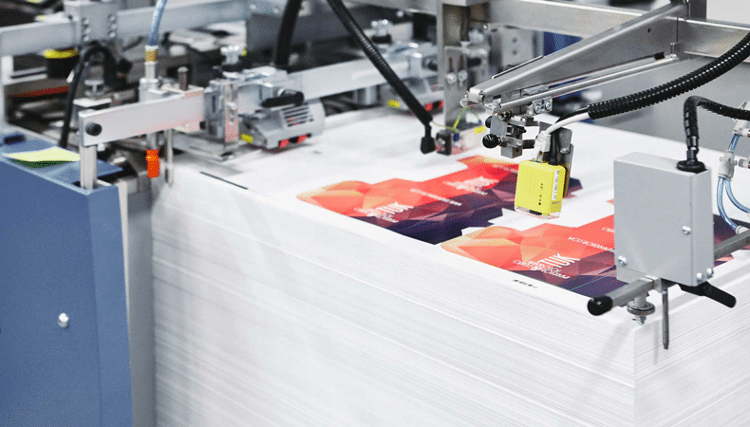 The holy grail in mass customization is to produce unique customized products at the price of a single mass produced unit. Paul McKinlay at Cimpress, the global mass customization company and parent of brands like Vistaprint and Pixartprinting, explains.
What exactly is 'the mass customization of one'?
Mass customization is the production of small orders of custom products that have the reliability, quality and affordability of mass-produced goods. Mass customization empowers individuals and businesses to design, decorate, personalise and customize their own products and buy those products affordably, in small quantities – often just one at a time. Mass customization can create value in many ways, including faster speed, more personal relevance, elimination of obsolete stock inherent in high minimum-order quantities, more product choice, lower cost, higher quality and less environmental impact than traditional production methods.

Most of our businesses offer hundreds of products with minimum order quantities (MOQ) of a single unit today – the 'mass customization of one'. It makes less sense for products like business cards, but even there we are able to offer great pricing on quantities as low as 25. For larger printed products such as banners and signage, and for embroidered products like caps or polo shirts, MOQs of 1 are very common.

Vistaprint's customized face masks are a great example of mass customization of a single unit for the same price as a quantity of 10 units.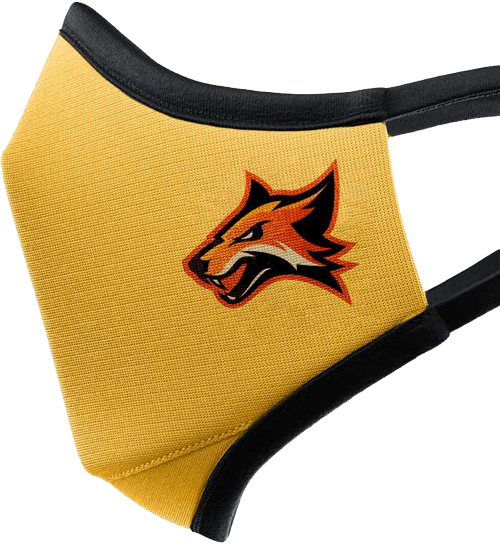 Mass customized face mask from Vistaprint
How is Cimpress achieving this?
Our businesses typically rely on proprietary technology to attract and retain our customers, to enable customers to create graphic designs and place orders on our websites, and to aggregate and produce multiple orders in standardised, scalable processes. Technology is core to our competitive advantage, as without it our businesses would not be able to produce custom orders in small quantities while achieving the economics that are more analogous to mass-produced items.
What mass customization abilities does Cimpress have already?
Our businesses reach customers through websites which typically offer a broad assortment of tools and features allowing customers to create a product design or upload their own complete design and place an order, either on a completely self-service basis or with varying levels of assistance. The combined product assortment across our businesses is extensive, including offerings in the following product categories: business cards, marketing materials such as flyers and postcards, digital and marketing services, writing instruments, signage, canvas-print wall décor, decorated apparel, promotional products and gifts, packaging, textiles and magazines and catalogues. Also, we have responded to customer needs with new pandemic-related design templates for existing products as well as launching new products like face masks.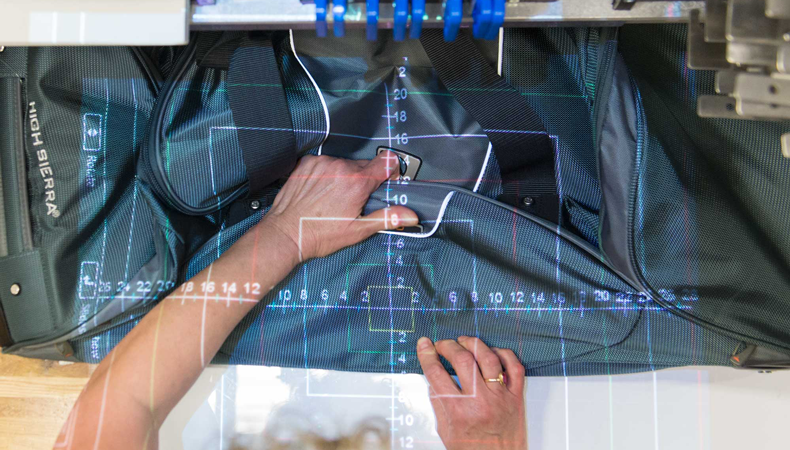 What technology will help you to achieve this? Which printers? Which automation workflow systems?
We are building and using our Mass Customization Platform (MCP) which is a cloud-based collection of software services, APIs, web applications and related technology offerings that can be leveraged independently or together by our businesses and third parties to perform common tasks that are important to mass customization. Cimpress businesses, and increasingly third-party fulfillers to our various businesses, can leverage different combinations of MCP services, depending on what capabilities they need to complement their business-specific technology. The capabilities that are available in the MCP today include customer facing technologies, such as those that enable customers to visualize their designs on various products, as well as manufacturing, supply chain, and logistics technologies that automate various stages of the production and delivery of a product to a customer.
What are the sustainability implications of the mass customization of one?
We regularly evaluate ways to minimize the impact of our operations on the environment. In terms of combating climate change, we have established and centrally fund a company-wide carbon emissions reduction program to lower the emissions associated with our operations at a rate slightly exceeding the 1.5° C target pathway, and expect to achieve carbon neutrality by 2040. Our plan includes investments in energy-reducing infrastructure and equipment, renewable energy sourcing, and examination of our substrate and logistics choices for further opportunities to reduce total emissions.

We have converted the vast majority of the paper we print on in our Cimpress-owned production facilities to FSC-certified paper. Currently over 85% of the paper that we print on in our facilities is FSC-certified, and we seek to move that to 100% over time. We have also committed to improve the profile of our plastic-based packaging and products in line with the targets set by the New Plastics Economy Global Commitment, co-sponsored by the United Nations Environment Programme. This includes a focus on reduced plastic usage, increased recyclability, and support of products that contain recycled materials.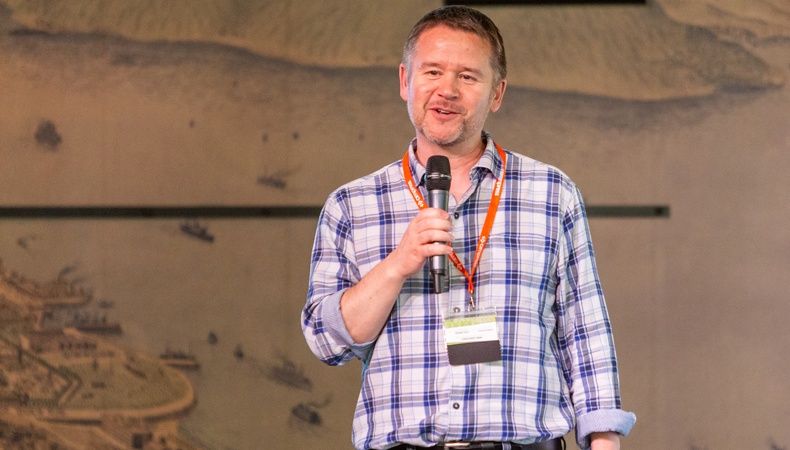 Paul McKinlay, Cimpress
As we see smaller printers move into more niche products, how can small businesses benefit from mass customization of one?
Mass customization enables individuals to create goods that serve as an extension of one's self and their business or organization. Whether a cafe owner is looking for attractive apparel for their team, a consultant is looking for marketing materials to start a new venture, a graphic designer is seeking short-run packaging for demanding customers, or an individual simply wants to memorialize an important personal event – mass customization makes it possible to express your individuality in a tangible way. And because everyone should have the opportunity to express their individuality, we are passionate about bringing mass customization to everyone.
How are you bouncing back from COVID-19?
The pandemic negatively impacted our business in a number of ways, but we are recovering steadily. We saw declines in demand for our products and service, and in turn responded to COVID-related customer needs with new pandemic-related design templates for existing products and leveraging mass customization expertise to launch new products such as face shields, antimicrobial pens and customized hand sanitisers. Throughout the evolving situation, we learned valuable insights and put our technology, data, and innovative team members to work in ways that will help us execute well and reinforce optimism about exiting the pandemic in a stronger position than we went in.
Become a FESPA member to continue reading
To read more and access exclusive content on the Club FESPA portal, please contact your Local Association. If you are not a current member, please enquire here. If there is no FESPA Association in your country, you can join FESPA Direct. Once you become a FESPA member, you can gain access to the Club FESPA Portal.